Posted by By Leigh Ann Pernell on Aug 3rd 2020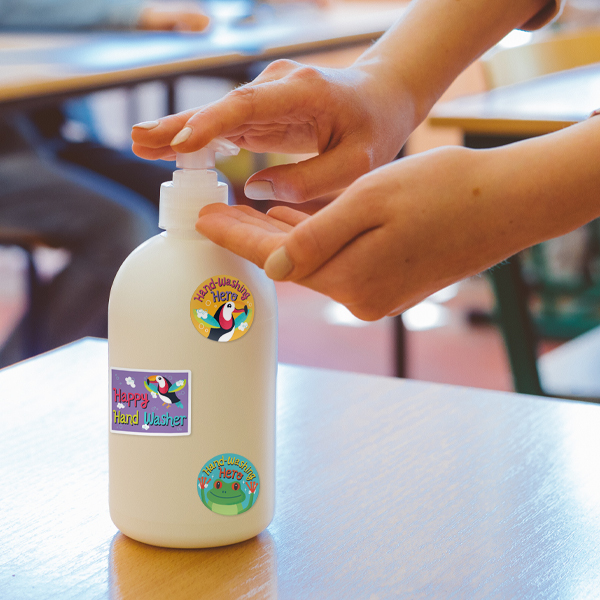 The new school year is drawing near and one thing is certain, knowledge and flexibility are musts in the midst of COVID-19. The American Academy of Pediatrics favors the goal of having children physically present at school while maintaining flexibility as directives come our way. These are uncertain times for educators, parents, and students, so we must gather as much information as possible and keep quality learning and wellness as target objectives. So, how can we get everyone excited about back to school, even during a pandemic? Here are a few ideas:
Schools are striving to gain the most current knowledge from the Center for Disease Control and the American Academy of Pediatrics and make good decisions for what is best for our children. Knowledge is a powerful tool in fighting the spread of this virus. Be aware of new information and follow suggestions of ways to stop the spread. Encourage children to be active participants in following all guidelines for safety. Sharing facts in a child-friendly way will empower our young learners and help them see the importance of gaining awareness for proper hygiene and healthy habits.
The way we react to information greatly affects our children. If we lead the way with positive expectations and excitement about the beginning of the school year, our children will follow. Create a special countdown to the first day of school with an interesting calendar. Maybe learn a new word or solve a problem of the day as a back to school warm up.
Call ahead and see if you can arrange a before-school visit. You may not be able to physically go inside the school building due to the virus, but you can always drive by and discuss the things that make your child's school a special place. Check out the school's website and learn about the mascot, visit classroom webpages, and explore the school's goals and philosophies. Let your child see the playground, gardens, or other special landmarks. Make it personal. This is your school!
This is the perfect time to create a fun back-to-school tradition. Have a special lunch date with your child, go to a favorite bakery for a treat, schedule a virtual back-to-school playdate with school friends, or go on a back-to-school shopping spree. Talk with your child and choose an activity that is meaningful and let them know that this will be a special tradition that you will share together at the start of each new school year.
Role playing classroom scenarios can help our children deal with the unknown. Act out what it's like to walk in line or to raise your hand when you have important information to share or a question to ask. Practice coughing or sneezing into your elbow. Create hand washing and cleaning routines to help your child prepare for what is ahead. "Play" school and share the fun of reading great books and making interesting discoveries together. School should be a joyful place where learning is celebrated, so make that part of the discussion at home. When we value learning, our children will too.
Getting ready for the new school year can build excitement for learning—even in the midst of this pandemic. Discovery and learning are our children's work and we need to prepare them for what is ahead with knowledge and flexibility. Kids are naturally curious and will have questions, so make sure to provide them with the time to be heard, active listening ears, and words of encouragement. Value their feelings, inspire excitement, and prepare them for the start of the most interesting school year yet.