Posted by Jenna Cicero on May 1st 2023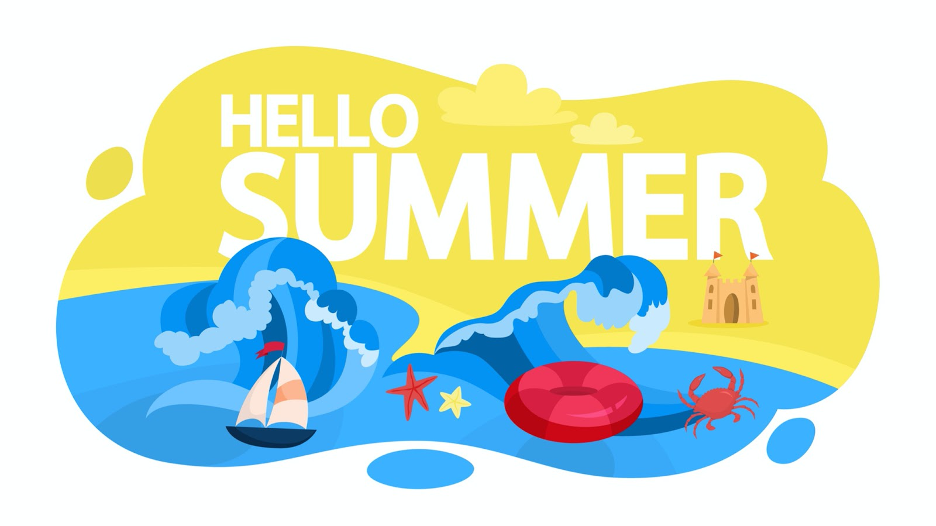 As the school year comes to an end, kids are itching for some summer fun and let's be honest… no homework! While we want our kids to enjoy their summer break, we want them to keep learning and growing, too!
Research shows that summer learning loss, also known as the "Summer Slide," happens during the summer months when kids' learning backtracks, losing certain concepts, vocabulary, and skills in between school years. To help prevent this learning curve from happening, we've compiled a list of our favorite ways to incorporate summer learning activities into students' down time during summer break to help keep them engaged and eager to learn—all while having fun!
Get kids reading, moving, and learning with Summer Bridge Activities® Workbooks
The best way to make summer learning fun, is with versatile activities that keep kids engaged and make learning interesting, which is why Summer Bridge workbooks are a great way to help prevent learning loss during those months away from school. Available for preschool—ninth grade, each of the summer workbooks features over 60 days' worth of activities, fitness exercises, and flash cards to keep kids moving and thinking, all while having fun! The best part? With only 15 minutes needed to complete the daily activities, your child won't feel like they are doing homework, and will have plenty of playtime to follow.
The summer workbooks are also available in Spanish for English as a second language learners (ESL) in preschool–eighth grade. Each Spanish workbook features Spanish instructions and lessons to help Spanish-speakers work alongside their child, with English translations in parentheses where applicable for activities that are designed to help students learn English concepts. Activities pertaining to learning English are written in English with Spanish instruction.
On-the-go resources to keep the learning going from just about anywhere
Whether you're constantly on the go or have a crammed schedule during summer break, the Summer Bridge® Essentials Backpacks are jam-packed with fun and versatile educational tools to keep kids engaged in learning while on-the-go. Each unique bundle features a variety of grade-specific resources stored in a drawstring tote, from summer workbooks and children's books to flash cards and hands-on manipulatives.
Create a fun scavenger hunt adventure
Spark your child's imagination and creativity with a homemade scavenger hunt! This is a great activity for both a solo explorer or a group of curious kiddos ready to go on an epic learning journey. Scavenger hunts are a great way to get kids using their fine motor skills and put their thinking caps on as they answer riddles or follow a map until they get to the final clue (or where X marks the spot). You can even get creative and burn the edges of the paper to make it look old and dated to get in the spirit of adventure.
Make little gift baggies or get creative with a mini treasure chest and fill the booty with classroom rewards, chocolate coins, and other sweet treats! Have the kids dress up like explorers, and use an empty paper towel or toilet paper roll as a spyglass accessory to make the learning experience feel even more magical.
Build, craft, and complete challenges with hands-on STEM activities
Get ready to turn your child into a super scientist with the Mini Maker Science Kits! Each science kit features everything your child needs to take on exciting STEM learning activities that teach them all about food and art science, including an activity book, fun experiment cards, a journal, stickers, science gear, and more! Kids have a blast solving science mazes, experimenting with super goo, creating rainbow foam and splat art, and so much more!
Another great way to help your child go full STEAM ahead is with fun grab-and-go STEM activities! Learn about the seasons, earth and space science, plants and animals, and other interesting science topics. Each STEM set features STEM challenge cards with a list of materials needed to complete each challenge, so activities can be completed independently, in small groups, or with the whole family! Kids can design pool flotation devices, dig for fossils, make ramps and seed carriers, and so much more. Grab your thinking caps and get ready for some summer STEM fun!
Get crafty (and maybe a little dirty) out in the sun
For those days when it's too nice to be indoors, planning an outdoor craft is the perfect way to enjoy the sunshine while learning to create or build something new. Turn a windy day into a fun-filled day of learning by building a kite to play in the yard with. Create solar oven s'mores in the driveway on a hot summer day to teach kids about energy from the sun (and fulfill those sweet tooth cravings). Another fun science project is the infamous pop rocks in a bottle experiment to learn about the chemistry behind what makes that infamous popping sound, and why there's a reaction (just prepare to maybe get a little messy). Whichever craft you choose, getting creative together is a fun learning experience you can cherish forever as you watch your child grow and learn.
Teach kids essential money skills with a DIY lemonade stand
Creating a lemonade stand has been a childhood favorite for generations that never gets old. Building an iced tea, koolaid, or lemonade stand is a great way to not only get your child thinking creatively and working with his/her hands, but it also teaches them essential money and counting skills… as well as social skills, too! You can even opt for a cookie sale (and cross your fingers for leftovers). Help your child figure out the essential ingredients needed to make their product of choice (if cookies are your thing, we have a great chocolate chip recipe that teaches fraction skills, too!). Explain the science behind what each ingredient does: which ingredient makes it sweet? Which ingredient gives it a specific flavor? Why? This activity is also great for teaching children how to measure as they level out ingredients to make their product.
Keeping a calculator or paper and pencil on hand will help your child figure out if they need change, and how to calculate it, practicing great money and counting skills, too! Your child will be sure to feel a sense of gratitude and surely rewarded for making something that people were able to enjoy, all while pocketing some money on their own, using real world applications to learn about future job success.
Take a trip to the zoo or aquarium to learn about your child's favorite animals
Anything involving animals is fur sure an activity most children can get on board with. It's a great way to learn some essential life science facts about your child's favorite animals and critters. Check out your local zoo or aquarium for a fun-filled day of animal learning! Kids can watch some of their favorite animals in action and learn about their habitats, what they eat, where they originate from, and how they communicate in their own furry, scaly, or feather-filled language! Visiting your local farm or petting zoo is another fun way to learn about all sorts of farm animals! The best part: your child can hand-feed goats, pet some horses, and maybe even some sheep while learning important facts like which animals graze and why it's so important. With so many animals to discover and see, the learning opportunities are endless!
Use the new Summer Bridge Activities App to Keep the Learning Going...While on the Go!
Another great way to make summer learning fun for kids is with the all-new FREE Summer Bridge Activities app! From road trips and car rides to downtime during summer break, the Summer Bridge app features 30 days of on-the-go learning fun for tech-savvy kids in grades 3–5. Kids can create their own avatar and have a blast earning cool rewards as they complete activities covering everything from core subjects to exercise. Download for free in the Apple or Google Play store to get in on the fun!
There are so many ways to make summer fun an enjoyable and educational experience that keeps your child's learning wheels (and bodies) moving even after the school year ends. Which learning adventure will you take your child on this summer?