Posted by Jenna Cicero on Feb 3rd 2023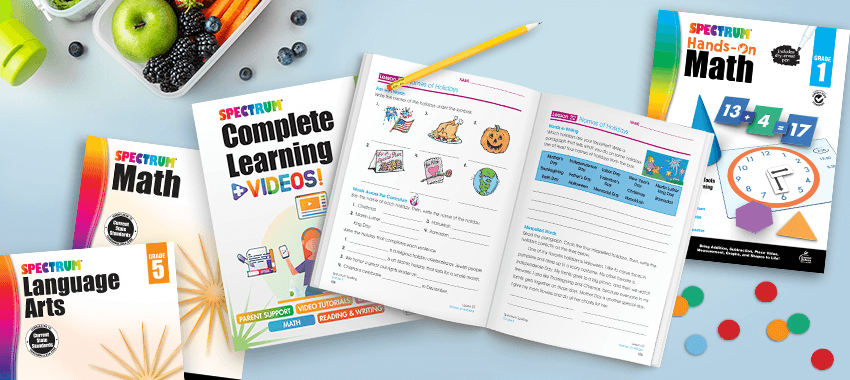 We all know that learning can happen from just about everywhere—whether you are a teacher who wants your students to meet and exceed learning goals from the classroom, or a parent/guardian who wants to help your child get ahead from home, or somewhere in between. From learning new concepts to test preparation and assessments, Spectrum workbooks have provided research-supported resources for over 20 years that are trusted by educators and parents alike to help improve children's skills in the core subjects of Language Arts, Math, Social Studies, and Science. Learn about the benefits of Spectrum workbooks and how these resources can make learning easier for both you and your child for future school success!
Some of Spectrum's key benefits to love include:
✔️ Research-supported content
✔️ Online state standards alignment tool
✔️ Pre- and post- assessments
✔️ Designed to support student growth and improve achievement
Spectrum Books: A supplemental, educational solution and curriculum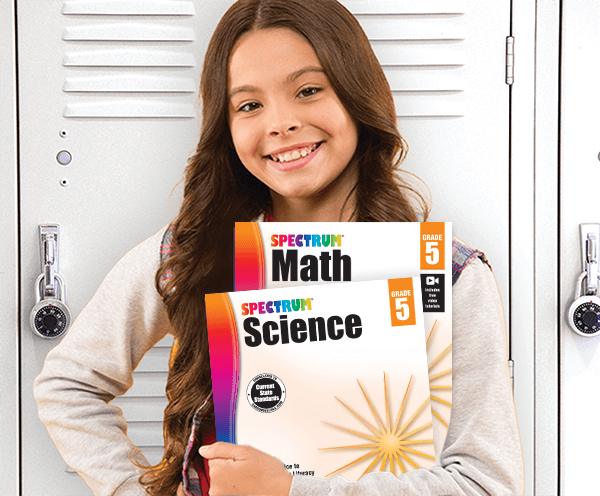 From math, social studies, and science to language arts, writing, and reading, Spectrum workbooks are a great supplemental tool that help supplement key concepts, support independent learning, and ensure students have the resources they need to make the most out of their learning moments both in and out of the classroom. These supplemental workbooks do a great job of supporting student success by providing answer keys, content review(s), and assessments, making it easy to track academic progress along the way.
From the pretest to the posttest (and the practice in between), students build skills with a curriculum that is correlated to current state standards. Every subject offered at each grade level provides a full Spectrum curriculum both in and out of the classroom to not only support teachers in the classroom, but also homeschool settings, too! Parents love using Spectrum books from home because it allows children to foster a love for learning at their own personal level and pace.
One of my favorite things about Spectrum is the versatility of solutions. For example, a lot of times, math concepts become easier to understand with the use of manipulatives, so I find that Spectrum Math Hands-On Workbooks are great for incorporating math manipulatives into the equation (no pun intended… okay maybe it was). Spectrum also provides grade-specific common core test practice and preparation workbooks that include free online resources for each state for focused, comprehensive practice in core subjects.
BONUS: the free resources don't stop there. From free readers and word searches to subject-specific mazes, puzzles, and math activities, there are TONS of free resources that all grade levels can enjoy! Whether you're looking for extra practice after class or some learning fun during summer or holiday breaks, these printables are ready to download and perfect for any learning occasion.
Additional resources to help you help your child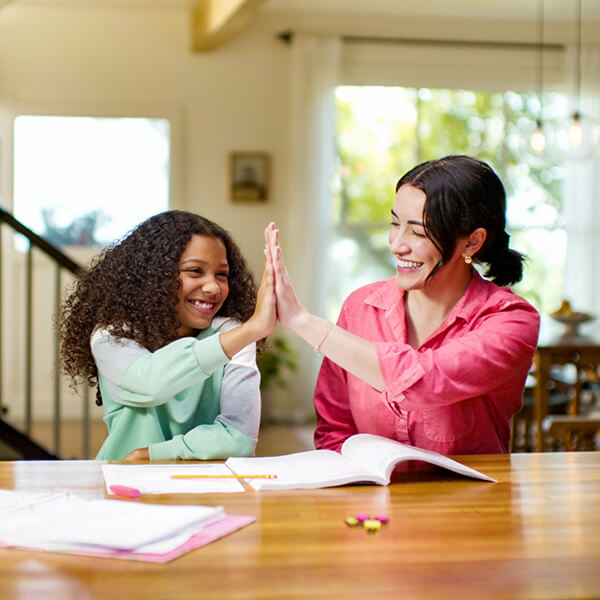 Speaking of learning from home—when children get stuck on a homework problem or need extra help understanding a concept, they turn to us parents for help, right? As kids get older and the topics get more challenging, so does our ability to help them at times! Spectrum Complete Learning + Videos is a godsend that gives us parents the tools we need to help our kiddos master third—sixth grade-level math, reading, writing, and language arts skills… and understand the concepts ourselves!
These innovative workbooks enhance the learning experience for students (and parents!) with the added benefits of multimedia support like increased building, concept understanding, autonomy, and learning retention. Whether your child is practicing math facts and problem solving, exploring text and grammar, or building vocabulary and reading complexity, Spectrum Complete Learning + Videos provides multi-visual solutions that combine audio and visual cues while breaking down complex topics into smaller ideas to offer support that goes beyond the page. Need some extra help? Each workbook features scannable QR codes that take you to over 20 free videos that act as a tutor for topics that might be a little trickier to master—just open your camera app, scan the code, and voila!
We all know that sometimes learning new concepts isn't just difficult for students, which is why Spectrum strives for learning made easy—for everyone. Whether you are an educator or a parent, Spectrum has the tools you need to help you help your child build essential skills and confidence across core subjects for school success.