Posted by Leigh Ann Pernell on Feb 22nd 2022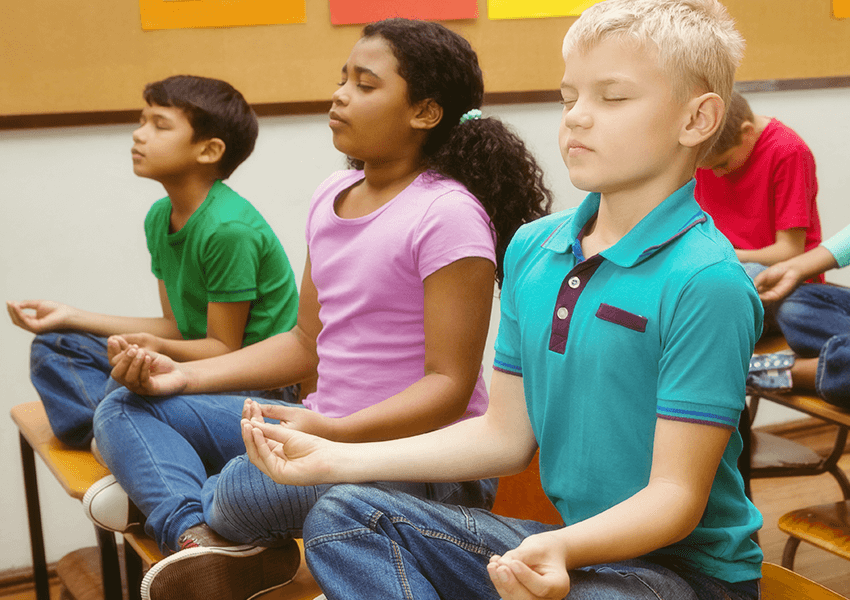 School doors are opening again, but the pandemic has greatly affected the young scholars who enter. The stress and anxiety that the COVID climate has spawned can be overwhelming, and research is showing it has taken a toll on our children's emotional well-being. As teachers on the frontlines, we can empower our students for this fight by actively using effective tools of mindfulness.
Mindfulness is a therapeutic technique that focuses on our awareness of the present moment. It is a means of calming the mind and body by consciously acknowledging and accepting our thoughts and feelings. It sounds like a simple task, but when we are anxious or stressed, this can be a challenge. By integrating short mindfulness sessions into the school day, we can help students feel more centered, focused, and actively ready to learn. Mindfulness isn't just another new educational trend—it is anchored in ancient traditions. Help maintain a positive mindset and keep your students feeling at ease with just a few simple techniques that introduce mindfulness into the classroom.
The stress and uncertainty of this pandemic has weighed heavily on us all, and our children are facing external stressors that can cause internal struggles. Practicing mindfulness techniques in our classrooms can help kids become better equipped to deal with stress, regulate their emotions, and improve their focus. We want to help our young ones build the resilience to thrive in the midst of life's challenges both in and out of the classroom. Mindfulness techniques are a simple, yet powerful way to build our students' mental, emotional, and physical well-being. Take a deep cleansing breath and give it a try!