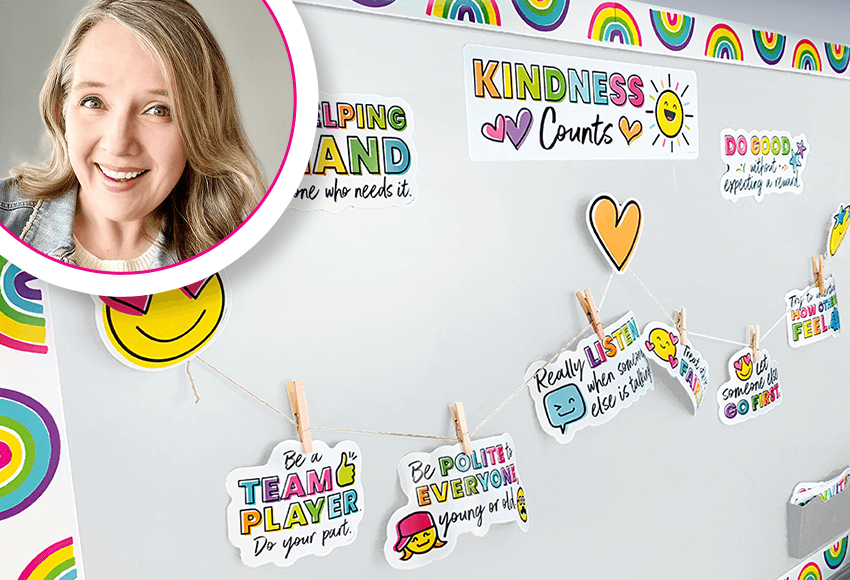 Education is a gift that individuals can share with each other, no matter their background. Catherine Whitcher, M.Ed, a special education and IEP expert, joins our learning panel to provide insight into engaging resources for special needs students and individualized lesson plans that create an inclusive classroom. Using her personal experiences as motivation, Catherine has helped thousands of families unlock the potential in their children both in the classroom and out in the real world. Learn more about Catherine and how her special education strategies have influenced learning spaces for decades.
Q: What are some of your favorite resources for teaching children with special needs?
A: Some of the most important resources teachers can use every day in their classroom for children who have different learning needs are materials that allow a student to be independent. Children who learn differently often have multiple adults assisting them throughout the day to master new material. Setting a child up for success to show their mastery and work independently is a win-win for both the student and the teacher.
Q: What are some different teaching strategies you have used for children with special needs?
A: When working with students who require lessons to be modified or adapted, it's critical to think creatively on how you can connect with the student. Being able to meet a child where they are at and bring them into the lesson in their preferred learning style or with a preferred tool they love will keep a child engaged in learning. This might mean including the child's favorite Disney character or providing tools that allow a child to work while using flexible seating.
Q: How do you connect your lessons to real world situations?
A: Connecting curriculum to the real world is mandatory when we are working with children who receive special education services. It's not just about learning a new fact or skill. We must be able to take the skill and apply it to a situation that is relevant to a child's daily life. Using real-life examples in stories and problem-solving situations they have experienced before are key.
It's also critical that we address the needs of the whole child when teaching, including social-emotional awareness and strategies to discuss feelings, thoughts, and relationships to help students connect their new skills both inside and outside of school.
Q: How do you keep students engaged in their activities?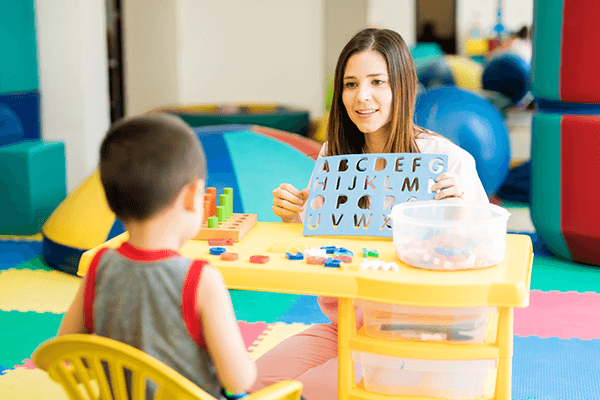 A: In special education we often talk about preferred vs. non-preferred activities. Sprinkling preferred activities throughout the day keeps a child wanting to learn more. Another strategy is allowing the child to choose as many aspects of their activity as possible. Need to practice writing? Let the child choose the worksheet. Need practice turn-taking? Let the child choose the game.
Q: How has COVID-19 affected the way special education teachers will continue to teach in the upcoming years?
A: One silver lining of the school shutdowns is the new level of parent-teacher communication in the special education process. Teachers were zooming directly into a child's home and saw the daily struggles. As we go back to school full time, it's important for teachers and parents to continue to communicate often and work together on choosing the best learning path and materials for each student.
Q: What/who inspired you to become a teacher/educator?
A: Growing up I saw the struggles my brother, who has Down syndrome, had within the public schools. I decided to become a special education teacher to create the learning environment my brother needed, but didn't have access to many years ago.
Q: What do you love most about teaching?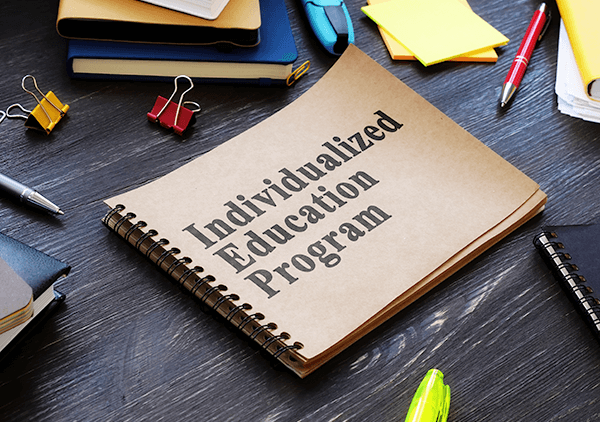 A: My role in education has changed from classroom teacher to Special Education Expert—helping teachers, parents, and IEP teams work together and find the best solutions in special education. I love being able to help IEP teams find new resources, creative strategies, and true collaboration through the special education process.
Q: What was your favorite subject to learn growing up?
A: Reading, and I'm still a bookworm! I could read all day, every day. Nonfiction books are my favorite.
Q: What is your favorite Carson Dellosa Education resource?
A: I can't pick just one! I love that Carson Dellosa is helping teachers address the social-emotional needs of a student. From being able to describe your feelings of happiness, sadness, or anger with an emotions chart to learning how to be kind to others with a perfect story, a whole child development approach in the classroom helps everyone.