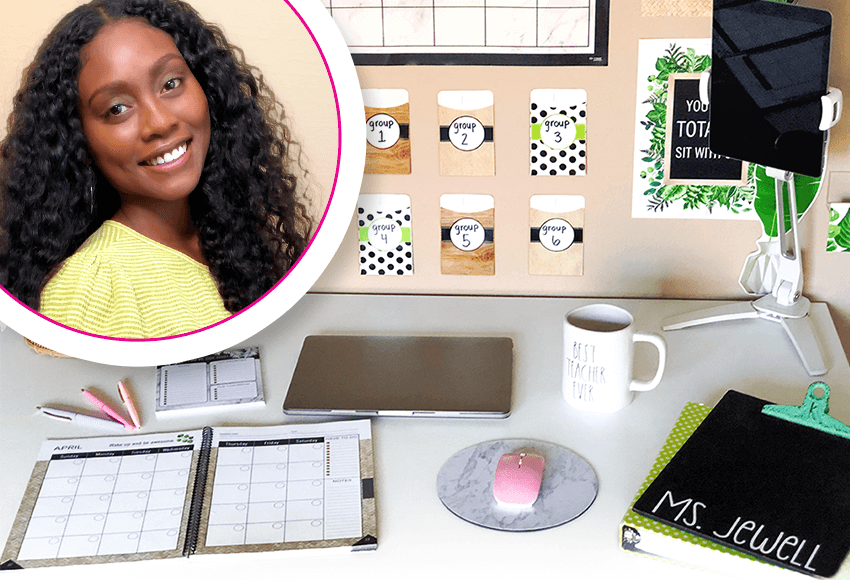 There is no doubt that education can make an impact on a student that goes beyond the classroom. Meleah Campbell, an elementary school teacher, author, and our learning panel expert on teaching, provides a number of strategies that focus on a wide variety of teaching topics to help educators of all levels succeed. Whether it be time management, creating an inclusive classroom environment, or overcoming COVID-19 challenges, Meleah has the blueprints to help you overcome any obstacle. Learn more about Meleah and her different teaching strategies to help you prepare for the upcoming school year!
Q: What is the most challenging thing about teaching and how do you overcome it (pre-COVID-19)?
A: The most challenging thing about teaching is time management. If I don't plan accordingly, I will not be able to incorporate necessary teaching methods that will support my students in reaching academic goals.
The ways to address this challenge includes, but is not limited to the following:
Pre-plan lessons and prepare all necessary materials for myself and my students to use for the lesson.
Verbally practice teaching the lessons to determine how much time must be allocated and make necessary adjustments.
Anticipate misconceptions my students may have and plan to incorporate scaffolded instruction
Q: How has COVID-19 affected the way teachers will teach in the upcoming years?
A: COVID-19 will impact the classroom, because teachers will have to teach students to be less community oriented in the classroom and more independent. Students will be unable to share materials to reduce the spread of germs, which will be a big change for me personally. Some teachers may also need to find ways to meet the needs of their scholars in-person and virtually, depending on their school requirements.
Q: What is your best time management tip for parents balancing remote learning or summer learning into their daily schedules?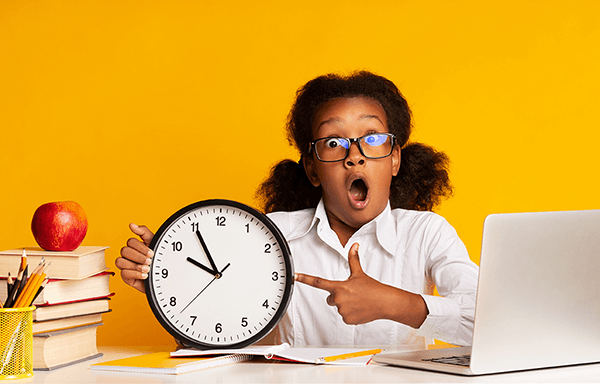 A: The best time management tip for parents this summer is to find a happy medium of academic content into their daily schedules, as well as allowing enough time for activities that bring joy to their children. I would recommend allocating enough time for leisure. When schedules are too hectic, it can cause children to be stressed out. When children are stressed out because of too much pressure that is being placed on them academically, they may become uninterested in learning altogether.
Q: How do you connect your lessons to real world situations?
A: I believe in providing my students with strategies that support their success in the classroom as well as the real world. I do this by teaching Social-emotional learning (SEL). SEL strategies include but are not limited to effective problem solving abilities, self-awareness of feelings, and healthy coping methods when challenges arise.
Q: What are some strategies, tools, and/or activities that you recommend for parents looking to support their children's education at home?
A: A strategy I recommend for parents looking to support education at home is to set academic goals. Specific goals instead of broad goals are ideal. For example, a specific goal could be "Meleah will learn all the letter names and sounds of the alphabet" instead of "Meleah will learn how to read". A general rule of thumb when setting academic goals are to use SMART Goals: Specific, Measurable, Attainable, Relevant, and Time-Based.
Q: What are fun ways parents can keep the learning going over the summer to help prepare kids for the next school year?
A: Fun ways that parents can continue learning over the summer, would to incorporate ways to educate in real world scenarios allowing students to better grasp concept and make learning fun. Here are a few suggestions:
Using chalk to practice high frequency words/sight words.
Incorporating math into snack time: counting snacks, sorting snacks by color (such as fruit snacks or goldfish snacks), or creating a graph.
Practicing word problems at the grocery store, example: If I had two apples in the bag, and I add three more, how many do I have altogether?
Q: There are so many educational workbooks and apps on the market—what should parents look for when buying one for their children?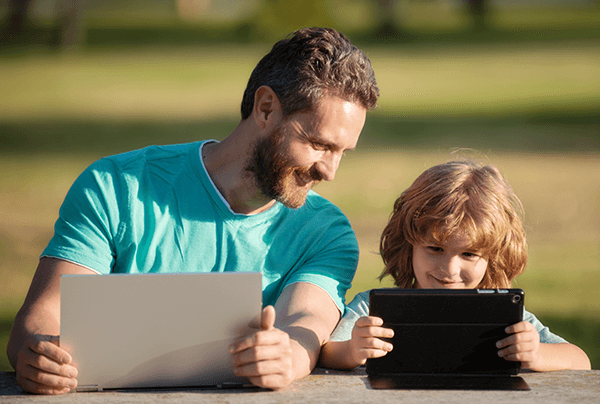 A: When parents are searching for educational workbooks and apps, I recommend that they have their children's input as much as possible. By giving a child options in how they are learning, they will be most likely more willing to engage with the material. I would also recommend less digital learning learning apps and more physical learning tools. Children learn best when they are able to physically engage with learning such as counting manipulatives, and using physical books to support concepts of print and other foundational skills in reading.
Q: How do you incorporate diversity/inclusion into your classroom?
A: Diversity and inclusion is an essential part of my classroom. I use books to incorporate diversity into my classroom. With characters of diverse backgrounds, books are key to showing students that there are a variety of beautiful people in the world that look like them and who don't look like them. Aside from having books with characters of diverse backgrounds, I also use books to teach my class about various cultures in the world. Non-fiction books about people from all over the world are a great way to educate children about different customs and lifestyles that exist. I believe it is important to present children with this knowledge so we can create a more accepting and loving world.
Q: What advice do you have to help other teachers ensure that all students feel welcome/see themselves in the lessons that they teach?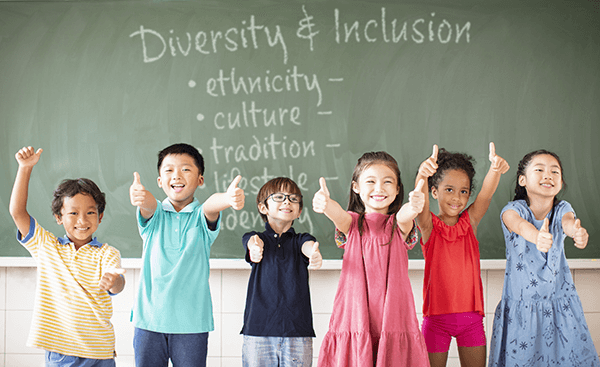 A: If teachers want to ensure that all students feel welcome and see themselves in the lessons they teach, they should take time to really get to know their students. By knowing what students' interests are, teachers can include such interests in their lessons and make if tun and exciting for their class. An example of how I did this in my own classroom includes learning that my students love dinosaurs and incorporating dinosaurs in a math lesson. This was a very simple way to initiate and keep engagement with my class.
Q: What/who inspired you to become a teacher/educator?
A: My grandmother inspired me to become an educator. She always taught the importance of education to my brothers and I, which inspired all of us to pursue a higher education. My grandmother homeschooled my brothers and I for a few years and taught us so much. I remember how she would teach me how to read and why reading was so valuable. I thought it was amazing how one person could teach you so much and this is what inspired me to become an educator.
Q: What do you love most about teaching? What was your favorite subject to learn growing up?
A: What I love most about teaching is that education is a gift that an individual can never lose. For example, when I teach my students how to read, they will always know how to read and will only become better readers with more practice. Reading was also my favorite subject to learn growing up because it opened up a world of imagination.
Q: What is your favorite Carson Dellosa Education resource?
A: My favorite Carson Dellosa resources are handwriting practice books and classroom décor. Penmanship is very important to teach especially during early years, and the handwriting practice books allow practice to be easily incorporated in my classroom. I love that the Carson Dellosa décor is not only super cute, but they serve academic purpose.