Posted by by Tommy Switzgable on Feb 22nd 2022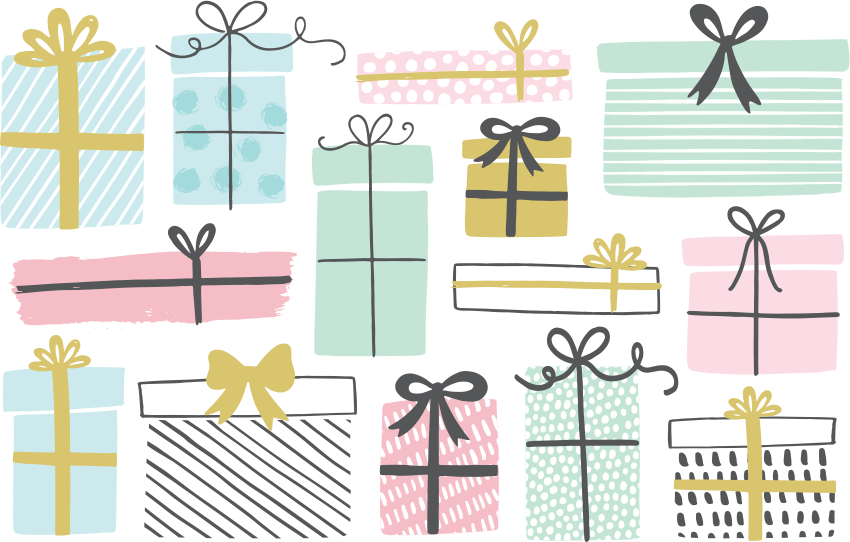 'Tis the season (and festive feeling) of gift giving. Whether you're a parent buying a gift for your child's teachers (or your kiddos), an educator buying for a coworker or students, a friend, or anyone in between, there are a bunch of great and creative gift ideas that are sure to put a smile on anyone's face!
Gifts For Teachers, From Parents or Students
Gift Cards
You definitely can't go wrong with a gift card! There's so many options to choose from, allowing teachers to pick out exactly what they'd like. You could also think of what a teacher could really use and purchase a gift card to a favorite restaurant, a coffee shop, specialty store, or anything you'd think that they would enjoy!
Self-Care Must-Haves
Every teacher deserves a bit of pampering! Help your beloved instructors relax by giving them TLC gifts like scented candles or moisturizers, essential oils, tea, or premium coffee (be sure to throw in a mug warmer, too!) to give them the little break they deserve!
Classroom Supplies
An encouraging daily notepad is perfect for teachers (actually, everyone!) that like to stay organized. There's different types, too! From pre-planned notepads with areas for to-do lists and reminders, to colorful designs to match your specific style, there's bound to be a notepad that's perfect for everyone on your list.
What's a notepad without anything to write with? Every teacher's desk is sure to have the typical black or blue ballpoint pen, but why not help them add some fun color to their planning and grading? A nice set of eye-catching fine-point pens are perfect for just about everything—hand-lettering, grading, note taking, and more. Not only are these a great idea for color-coding and organizing, they don't bleed through pages either!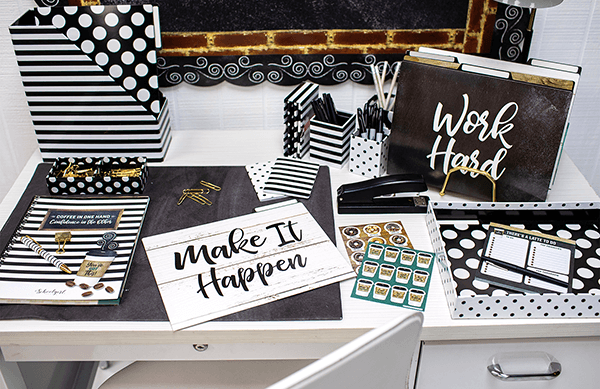 Staying organized is also a key to teaching. From file folders to desk accessories, there are endless options for adding a little pizzazz! Think about which color or themes best matches the recipient's classroom or office. Are they more of a classic style, or more into trendy accents? Either way, we have a wide selection of products that are sure to add a layer of organization to any environment, both at home or in the classroom.
Consumables are always on a teacher's wish list, and refreshing them at this time of year is good practice since they may be worn down, nearly gone, or out of ink. It's one less thing that teachers would have to spend their own money on. Think colored pencils, stickers, dry-erase markers, or anything else that could get depleted throughout the school year.
Fun Gifts For Children
Books
Gift the magic of reading to children this year with exciting storybooks! Is there any better way to develop reading skills than through these engaging gifts? For example, your child can learn a fun winter science lesson with the book What Do Critters Do In The Winter?, or engage in an exciting holiday mystery with the Case of the Christmas Concert Catastrophe chapter book. Regardless of which title you choose to wrap up this year, it is guaranteed to be a hit!
Games
There's no doubt that one of the most exiting gifts for kids to receive during the holidays is a game! Why not make it educational? From classic Bingo to space-themed board games, these games will keep your child, family, and friends entertained for hours. If you're interested in compiling a number of games into one amazing gift, Take-Along Tablets are a great source of entertainment. Each tablet features engaging education games like crosswords, connect the dots, and much more to keep your child engaged and learning during holiday break.
Toys
Hands-on toys are a great choice to add to the list this year as well. Fisher-Price offers a number of musical instrument toys children will love that are great for teaching children music, rhythm, and developing fine motor skills, including pianos, drums, guitars, a microphone, and more. Christmas caroling just got a whole lot more fun this year!
Stocking Stuffers
One of the absolute best parts about Christmas morning is seeing what's inside your stocking! Some of the best gifts tend to be the smallest. One of the best educational (and fun!) stocking stuffers you can give are flash cards. These fun-sized interactive resources cover a number of topics like counting money, telling time, animal facts, and more to provide an entertaining hands-on learning experience. you can even get some with your child's favorite Disney, Star Wars, or marvel characters to bring some magic to the learning process!
Another great stocking stuffer is a set of stickers! To stay in theme with the season, kids are guaranteed to love different holiday and winter-themed stickers. Children can use their creativity to personalize different items they own, like water bottles, notebooks, folders, you name it!
The Best Gifts FROM Kids!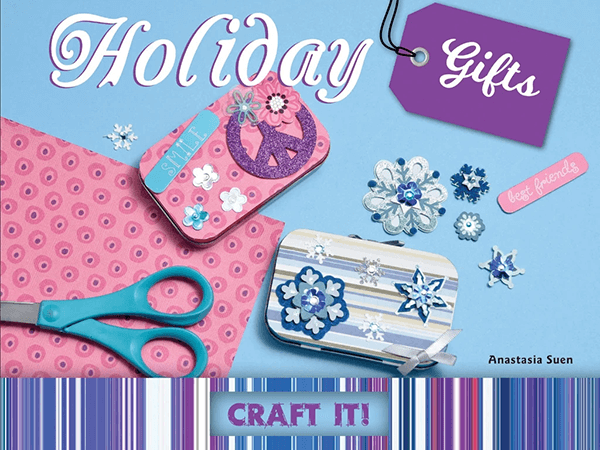 While giving presents is always fun, it's just as exciting to see what kids think of when choosing gifts to give to others! Often, children love to make do-it-yourself gifts to present to friends and family to show off their creativity. Our free hands-on learning printables encourage children to learn by doing while also giving them the opportunity to create exciting in-season crafts like ornaments, dreidels, and more! In addition to this, using the Holiday Gifts book, kids can find endless inspiration for gifts to make and give this holiday season, including silver snowflake frames and stamped clay. With so many craft ideas, you never know what exciting gift you may get this year!
Gifts For Fellow Educators
Planners
This holiday season, be sure not to forget your fellow teachers! It's no secret that these past couple of years have not been the easiest for educators, and what better gift to give than a new planner to start the new year fresh? Planners will not only fit the theme of your fellow teacher's classroom, but also include durable spines, stickers, and plenty of space to document important details like contact information, classroom schedules, and grade tracking.
Calendar Bulletin Board Sets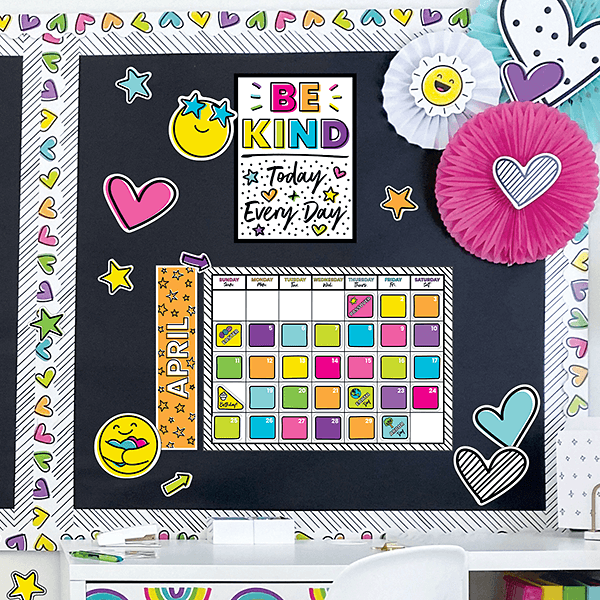 A calendar bulletin board set is the perfect gift to give during the holidays! As the year begins to wind down, it's important to look ahead to the future—and what better way to do that than with a calendar? Plan out the year ahead with calendars that easily attach to your bulletin board and provide space to schedule out assignments, classroom plans, and so much more! Plus, there are a number of vibrant and vivid styles that are guaranteed to fir the theme of any classroom décor.
We understand how stressful the holiday season can be, especially when it comes to gift shopping. However, there is a perfect present for everyone, whether it be a parent, child, or fellow educator. Don't miss the opportunity to give the gift of education, and be sure to have a safe and happy holiday season this year!