You've done a read-along, now how about a write-along?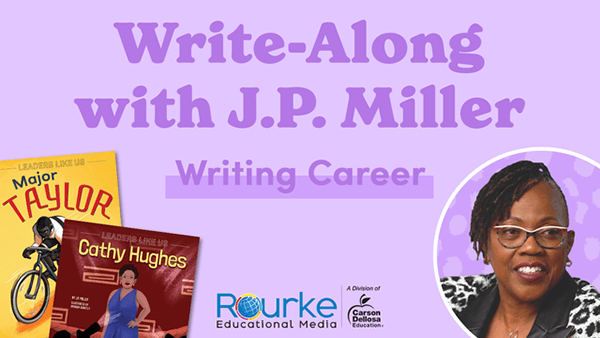 This season, join award-winning author J.P. Miller as she creates her latest Leaders Like Us title featuring a Black leader who YOU helped choose! The votes have been counted, and gymnast and gold-medal winner Gabby Douglas will be the subject of J.P.'s next title in the Leaders Like Us series.
Have you ever wondered how Rourke authors like J.P. Miller ever become authors? In the case of J.P., work-for-hire was the process that worked for her! If you've ever been interested in how the process of writing for a company like Carson Dellosa starts, watch J.P. Miller's newest video to get the inside scoop on how she came to be a part of the Rourke family of authors and creators.
Join J.P. on her writing journey from research to publication, including writing advice, reader Q&A, and giveaways! Follow Carson Dellosa on Instagram and YouTube to watch author videos and write-along series with J.P. Miller.