Posted by Leigh Ann Pernell on Jun 30th 2022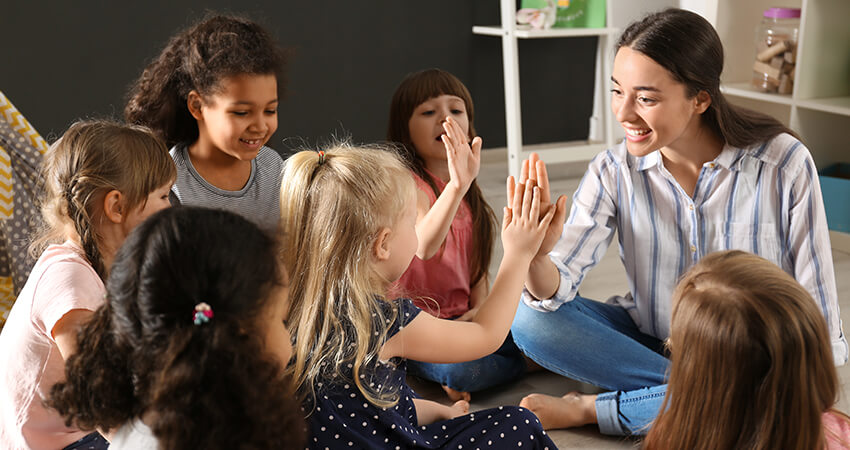 Soon the doors will swing open, the first bell will ring, and we will be welcoming students into our classrooms once again. After 40 years in education, I still get excited about the first day of school. There are few occupations where you get the gift of a fresh start each year, and after the hardships and stress from remote and hybrid learning, the new year ahead holds so many possibilities!
Whether it's your first year teaching or first year educating from a classroom, I'd love to share some helpful hacks I've learned over the years (some from my own mistakes!) to help you better prepare for the school year ahead.
Tip #1: Organize Your Classroom Before The Year Starts
A great first step to prepping your classroom before students step foot in the door, is to come up with a classroom theme that is age appropriate for your students. This is something that you can do gradually over summer break, so you can plan out cost-friendly purchases and won't feel overwhelmed to scramble to get everything you need at once before school starts. From classic contemporary to nostalgic palettes to farmhouse to boho chic designs, there are many things you can do to create a classroom that is warm, welcoming, and sets the tone for learning without feeling confined to one classroom theme or style! Decorate your space classroom decor that create an inviting environment for your kiddos.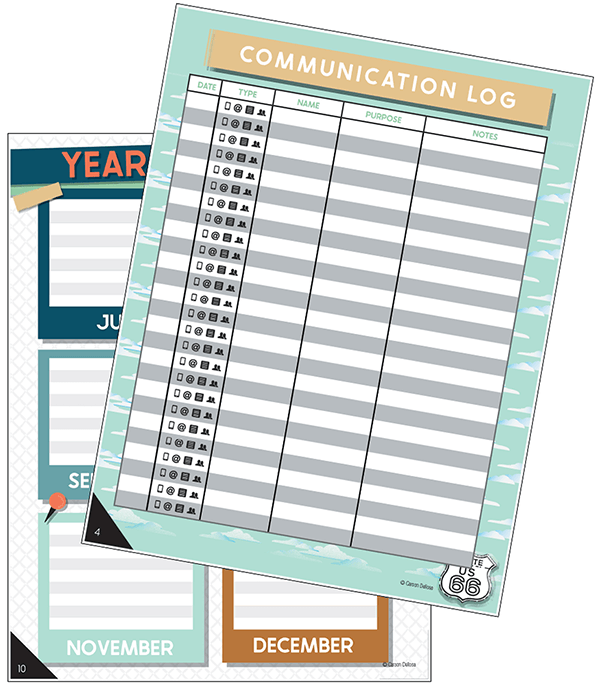 Once you've come up with a theme, organize the layout of your learning space so that it feels easily manageable and conducive for exploration, student movement, and interaction. I personally like to simply sketch out my classroom or you might choose to use a digital classroom layout tool. Have essential materials readily accessible, and have a plan in place for how they will be used and stored. Take advantage of free classroom management resources like contact and communication logs, rules and reminders, and classroom calendars to organize your room in style (and on a budget!). If you're stuck on ways to organize parts of your classroom, don't hesitate to lean on other teachers for tips and advice, too—that's what we're here for!
Tip #2: Find a Mentor or Teacher Buddy
Connecting with a coworker or teacher mentor is a great way to get other informed opinions on curriculum, materials, special projects, handling problems, meaningful homework ideas, but most importantly, gain insight and inspiration from experienced teachers!
I have found that simply walking into a teammates room can inspire me and spark ideas that I can tweak and make my own. Fellow teachers are great at adding support and encouragement when you are running out of steam, and everything in between. They're friends that are there for even the simple things like borrowing a roll of tape, to the more difficult, like gathering tips for sharing delicate student information with a parent. Building a supportive and collaborative team is so empowering!
Tip #3: Plan, Plan and Plan Some More
A successful first day of teaching is one that sets the tone for a successful year. If you're new to the field, your first day may be stressful, challenging, and overwhelming but with some planning and preparation, you can make the first day and every day after less stressful!
Helpful Hint for First Year Teachers: When being you're observed for your performance evaluations, you'll be graded on how well you teach in the classroom. If you clearly demonstrate that you take time to prepare your lesson plans, it's easier for observers to spot your effectiveness!
For me, the ultimate organizational and planning tool is my planner. Wherever I am, my planner is! Every year, I look forward to buying a new teacher planner! I love the feel of a freshly new planner and all the possibilities that come with it! When purchasing a teacher planner, I would recommend making sure it includes the following: monthly calendars, contact pages, weekly lesson plans, communication logs and goal planning.
Tip #4: Get to Know Your Students' Home Life
Parents and students alike anxiously wait to find out about class placements and what their teachers are like, so try sending out a welcome letter or email to families to assure them that their children will be valued and supported throughout their learning journeys. Tell them a little about yourself, and your hopes for meeting each child's individual and developmental needs with their help. You could even attach a brief questionnaire that asks for important info like allergies, medical needs, worries about the year ahead, or after-school plans. Not only does this let parents and students know a little bit about you and your classroom, it also helps you understand important information about your students, too!
Tip #5: Set Goals and Expectations on the First Day of School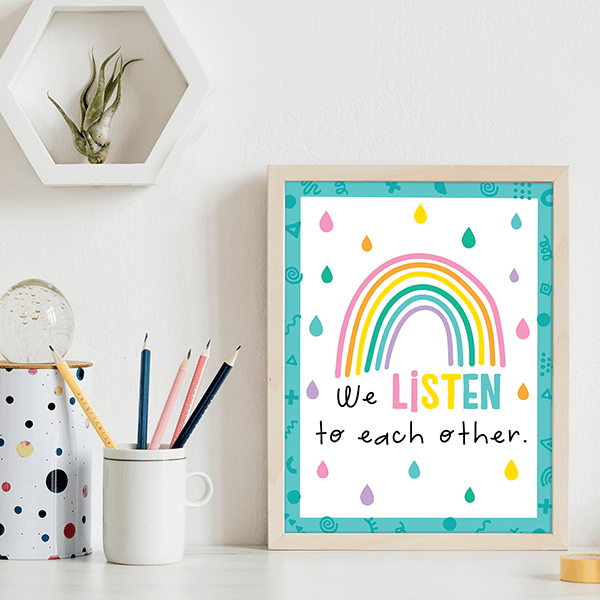 As I have progressed in my career, I have learned the importance of sharing expectations and putting rules and routines in place on day one. This will help your students begin the practice of good habits and will set the tone for your classroom community and the year ahead. Welcome children as they arrive, and strive to make each one feel recognized as an active part of a supportive and caring classroom community. We want students to feel valued as unique learners, as well as to build good habits and respect others. Make students aware that the classroom is a safe place to interact with others, make discoveries, ask questions, make mistakes, and most importantly, be themselves!
Tip #6: Carve Out Some Time for Yourself
Preparing for the beginning of the school year can be stressful, anxiety inducing, and all-consuming, so make sure to take some time to do something that you enjoy to help recharge. It's easy to put your own needs on the backburner, but remember: your mental health is important, too! Exercise, curl up with a good book, meditate, go out to dinner with someone you love—whatever self-care looks like for you. You don't want to face teacher burnout, so make sure to care for yourself just as diligently as you care for the ones you teach. Teaching is like housework: it's never done, so give up the guilt and give yourself a little grace. Each new day is a fresh start and a chance for you and your students to grow as lifelong learners.
As you prep for the year ahead, know that each day will be filled with great plans and unexpected happenings that can change them. Surround yourself with creative ideas and materials that inspire you, and positive colleagues that motivate you. Take time to practice self-care and forgive yourself when things don't go as you have hoped. Remember that learning is a gift for both you and the ones you teach. May your days be filled with the joy of learning!