Posted by By Marisa Rubin on Feb 22nd 2022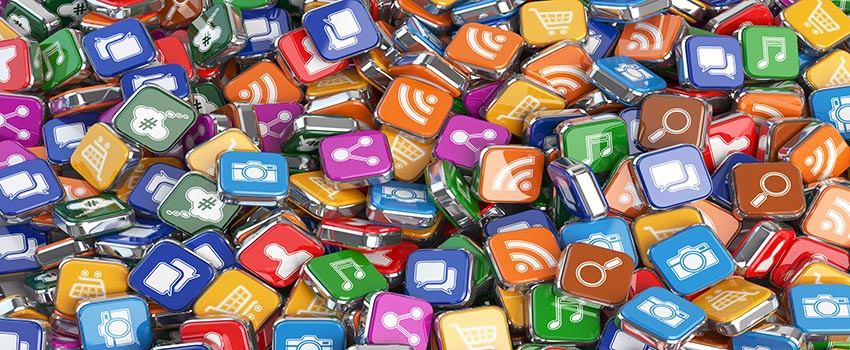 While we've been in the 21st Century since the miracle known as Y2K, there's still so much to learn when it comes to the digital world. In the year 2000, there were 17,087,182 websites. Fast-forward to the end of 2020—there are now approximately 1.7 billion sites (fluctuating daily) that are filled to the virtual brim with content about literally anything—and everything.
If the unprecedented year of 2020 taught us one thing, it's that we were *lucky* to have such a complex situation happen in the digital age. If a Stay-at-Home order were advised in the 1960s, it would've been much more difficult to stay connected to our loved ones, continue some sort of hybrid learning, and/or keep our brains engaged and our creative energy flowing (just to name a few) well into 2021 and beyond.
Thanks in great part to the internet, we are able to video chat, learn new skills, binge-watch movies, and basically give in to whatever interests we have—all without leaving our couch or putting on business attire (sweatpants are fine, right?).
So, with all these applications, where do you start when it comes to teaching in 2021? We've gathered some of the most useful apps that you may or may not have heard of before—each with the ability to help teach, learn, organize, communicate, or keep your head above water.
Classroom Resources: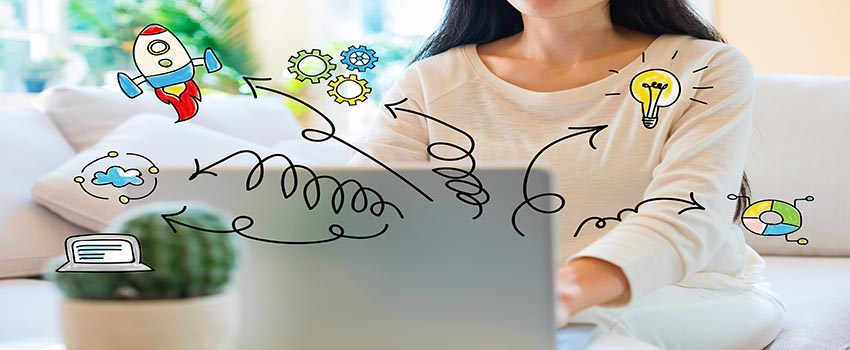 Whether you're in need of some fresh content for this week's lesson plan or you want to add a touch of pizzazz to your learning environment, there are endless resources on the web to help you do just that. Available any time of day (or night), these links provide you with so many options to make your day (and your students' days) a little more fulfilling.
Printables
Sometimes coming up with content for weekly lessons can be overwhelming, so why not leave the creation to us? From worksheets and themed content to activities and more, there's a digital version ready for you, 24/7!
eBooks
Instant eBooks are great for at-home learning and offer much-needed support for teachers and parents navigating this new learning landscape. From supplemental workbooks and activity books to readers, storybooks, and resource books, your child's learning is now as easy as the click of a button!
Free Printables
What's better than content you can print at home? FREE printable content! Browse thousands of free resources that are perfect for just about any lesson plan.
Printable Decor
Whether you're looking for an easy way to decorate your at-home learning space or classroom environment, there's printable decor that's ready for you to download and use immediately. Just pick a theme (or product), download, print—and away you go!
Edublogs
This FREE site provides educators with a place to gain and share educational experience and knowledge. Filled to the brim with resources, you're sure to find lots of valuable content within its blog pages.
Amazon's Digital Educational Resources
That's right—Amazon has entered the world of education. From K–12 lesson plans and classroom activities to games, templates and more, there's something for everyone on this platform. You're able to shop by subject, audience, and even featured educators. From sharing educational content to browsing teaching resources from your favorite publishers (like us!), you're bound to find something for your lesson plans.
Digital (Learning) Games: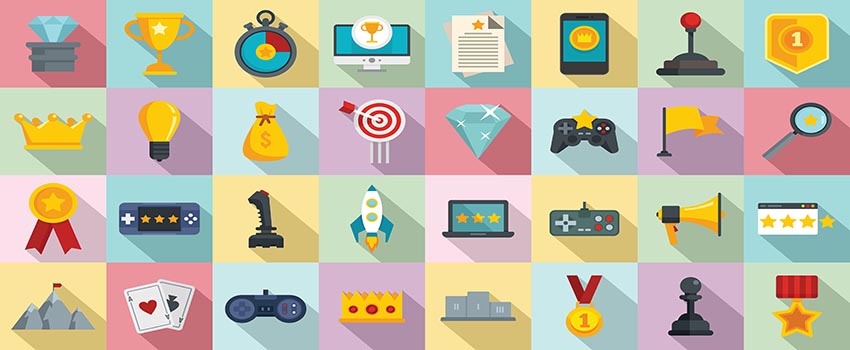 While gaming can sometimes get a bad reputation, not all gaming is bad. Some skills that are directly related to video games – like hand-eye coordination, problem solving, and multitasking (to name a few) – can actually prove beneficial to young learners. Gaming can also help build social connections, introduce creative and imaginative play, and provide kids with an outlet to strengthen their decision-making abilities. Here are a few apps that are currently making waves in the gaming sector:
Kahoot
Featuring more than 50 million public games, this game-based learning platform provides everything from formative assessment to trivia quizzes.
TikTok
This rather viral (and sometimes controversial) app can provide a fun way to liven up lesson plans. You could show educational TikTok videos on a whiteboard/smartboard to teach something specific, or work as a class to make a pretend TikTok-style video—as if the students are characters from a novel they're reading. With digital creativity, the options are endless. While TikTok may not be an appropriate app to allow for general use in the classroom, it has many features that can be capitalized on and mimicked to create high interest in some activities and projects.
If you search #LearnOnTikTok, you'll find thousands of video lessons that are/have been provided by businesses that have been impacted (or affected) by COVID-19. But keep in mind that this is a user-uploaded platform—before browsing as a class, make sure to find relative content prior to sharing.
Fortnite
Yes, we've all seen and heard America's youth become addicted to this heavily-used gaming platform; but don't overlook the many educational benefits it features. We know that although many students are playing Fortnite, many educators have banned it from their classroom. However, teachers may ramp up interest in their lessons by using aspects or verbiage from the game. While gaming can oftentimes be considered a negative, it can also be a way for developing minds to enhance their decision-making skills, develop long- and short-term strategies, strengthen their teamwork abilities, and much more.
Teaching: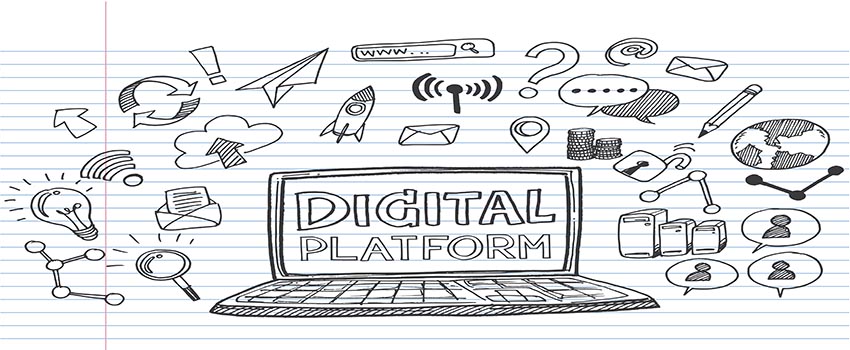 In today's day and age, there are so many ways to help students better understand what they're learning in school. The added beauty of using apps is that both you – and your students – have the ability to create an individualized digital process for note taking, flash cards, quizzes, and so much more. Whether you're needing to have more one-on-one time with a particular student or getting ready to conduct a whole-class virtual lesson, the options are nearly endless with these platforms:
Duolingo
Learning languages has never been easier. With courses in more than 20 languages, students (and adults!) are able to strengthen their foreign language (or native) while on the go or in the classroom.
GoConqr
This platform offers it all: flash cards, mind maps, notes, quizzes—and more. Full of options for creating and sharing content among students and teachers, this site provides thousands of study resources (created by other users) to help everyone experience an individualized learning opportunity.
Draw and Tell
Created by Duck Duck Moose, this app was designed with young learners in mind. This app motivates users with visual and verbal storytelling through drawing and coloring—as well as voice recording.
iMovie
Have fun creating videos with this fun app that allows creativity to flow through the screen.
LingoLab
Great for language learning this online game provides a simple platform of games for words, phrases, sentences, and more.
Quizlet
With 92% of their users reporting higher grades (according to the Quizlet website), this FREE platform is great for creating virtual flashcards to support learning in any subject. You can use pre-made templates or even create your own! You'll never have to worry about losing one of your precious, hand-written flash cards again.
DragonBox
Part of the Kahoot+ Family subscription, these math games are divided by grade level and provide young learners with the opportunity to discover how and why things work by exploring, reflecting, and applying while experiencing motivation-based learning.
Spiral
This relatively new collaborative learning app provides students with easy-to-understand lessons and learning activities that they can do at home. You can even ask verbal whole-class questions as students answer in real time through live activities on a virtual whiteboard. (To help encourage remote learning, this platform is currently FREE)
Socrative
FREE for students to use, this platform delivers fun and engaging content to help young learners both at home and in the classroom. Teachers can also create individualized activities, monitor and evaluate learning, do student assessments, and much more. An added bonus is that it's available on all devices.
Brainly
With sections for math, history, English, biology and more, this peer-to-peer platform allows students to ask questions and get (verified as correct) answers in real time. Homework has never been easier.
Daily tasks (and more):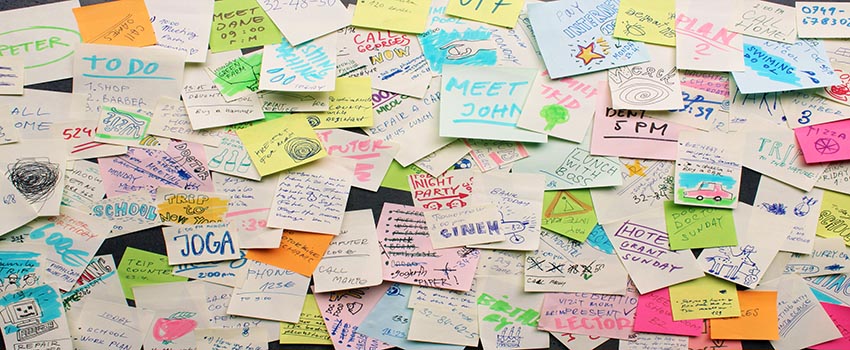 Whether handwritten on a sticky note (or a hundred), typed into a reminder on your smartphone, or piling up somewhere in memory—everyone has that dreaded to-do list. When it comes to the classroom, keeping organized is key. These platforms provide everything from virtual folders and whiteboards to document sharing and real-time updates:
Evernote
This note-taking app features customized options and even syncs between your devices. What's cooler than being able to add audio, images, PDFs, documents, and more to your notes? This app is like a virtual organization dream come true.
Explain Everything
Available in both a free and a paid version, this virtual whiteboard platform allows for real-time collaboration.
iDoceo
Featuring digital gradebooks, planners, diaries, seating charts, and so much more, this platform is truly the all-in-one resource for teachers.
Foldr
Marry your cloud-based and on-site storage on one platform that allows you to access your school network from iPads both at school and from home. You can access, share, edit, and manage your documents from any device.
Collaboration (and more):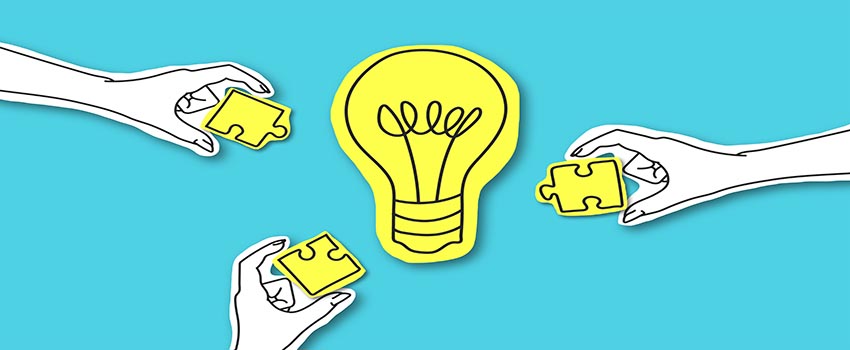 Learning together helps a classroom feel warm and cohesive. Even though many classrooms are now conducting a hybrid or at-home version, it doesn't mean that students can't collaborate. Thanks to these helpful apps, feeling together has never been easier when apart:
Slack
Whether you just want to chat with a student/family member or create special "channels" for different classes or topics, the platform provides just about any option you'd need to communicate, share files, connect with other apps, and more!
Google Education and G Suite for Education
Explore the world of Google and its FREE tools for educators. With teaching resources in multiple areas of study and the ability to collaborate, communicate, and organize from anywhere in real time, this platform has it all.
Schoology
Thanks to PowerSchool, distance learning can run smoothly and seamlessly. With more than 200 platform integrations and helpful tools for the educational journey, the future (and present) of learning has arrived.
MindMeister
Create mind maps that you share in real time while seeing collaborators' comments and/or changes as they're being made. Project and lesson planning has never been easier.
Communication (and more):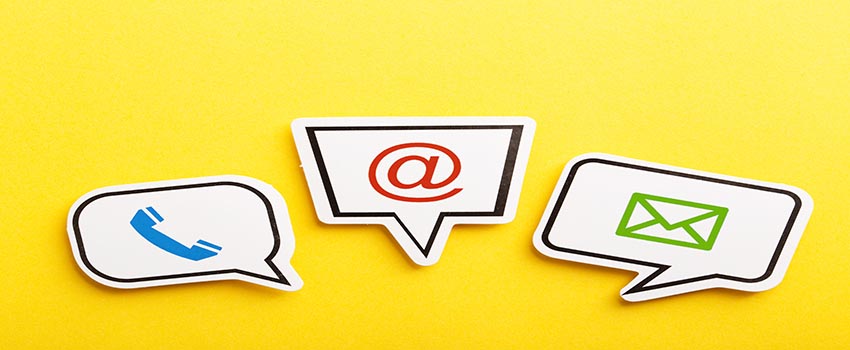 We've all heard the saying, "Communication is key," which is 100% accurate when it comes to providing the best educational journey possible for your students. So, even though it may seem difficult to do at times, communicating with your students, as well as their families, is one of the most important things to do—now more than ever. These platforms provide teachers and administrators with the resources they need to help make the process of communication and remote learning as smooth as possible:
Remind
Staying in touch with students and their families is simple with this platform. Featuring direct lines with two-way messaging, this education-inspired platform provides exactly what teachers need so that communication is always front and center, and nothing is ever missed.
Zoom (and its digital backgrounds)
One of the most widely used platforms for video calls, Zoom provides a great way to keep in touch with your students, loved ones, friends, or anyone else you'd like to see. An extra special plus to this platform is that you can download digital backgrounds—no one will need to see the inside of your house anymore!
Google Hangouts
As a wonderful messaging platform, this site allows you to video chat with just one person for free—or even a group of up to 150 of your *closest* friends (or students).
ClassDojo
This FREE platform allows teachers, parents, and students to engage in a smooth and worthwhile remote learning experience. With features such as classroom tools, digital portfolios, private messaging, and more, this site provides just about everything for a successful at-home or hybrid learning journey.
PenPal Schools
The world is our oyster, right? With this platform, students can connect with penpals all over the world to learn together through curriculum-guided online exchanges (works on the web and there's an iPhone and Android app, too).
Classtree
This is a great tool to connect teachers, parents, and students without the need to rely on paper correspondence. It also features an excellent way to collect various forms and parental signatures on the mobile app in real time.
Myly
Great for school management, school staff, parents and students, this app can do it all. From school bus tracking and academics information to event reminders and attendance, this platform makes it easy to save student data and manage parent-teacher communication.
Edmodo
The whole community can learn together through this all-in-one platform that offers class updates for parents, class activity and grades at a glance, school-wide correspondence, a message hub, and more.
Classting
A great platform to communicate and stay connected with students and parents as well as integrate adaptive learning, this app is an ideal resource for teachers who are looking for a way to do it all on one site.
If you have any other apps that you just can't live without, feel free to comment below and let us (and the readers!) know why you love them so much. There's truly a neverending world of assistance via the internet. Let's use it as a platform to help each other and share helpful knowledge to teachers around the country.
Please make sure to check privacy and safety preferences before downloading and/or allowing children to use any of these apps/platforms without adult supervision. Also note that some of these platforms may not be available in your region. Prices for each service vary.