Posted by Tommy Switzgable on Apr 7th 2022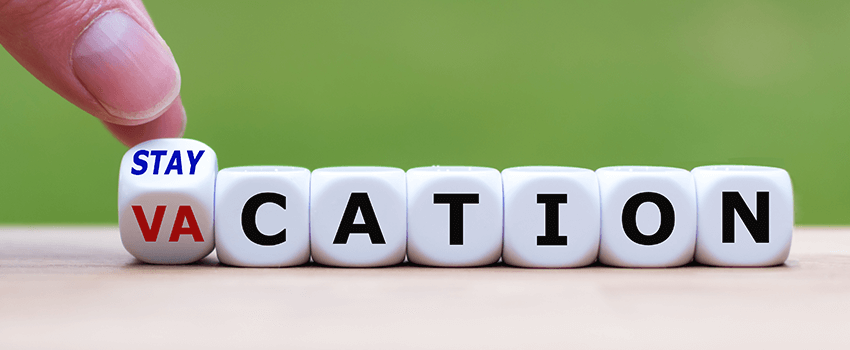 While it may seem a little ironic, planning a vacation can sometimes be stressful. But what about a "staycation"? With spring break around the corner, a staycation is the perfect solution for taking time off to enjoy leisurely activities without actually having to travel. To help create an educational (and fun!) spring break for your child, we've compiled a list of engaging home-based activities that they are guaranteed to enjoy without missing a beat in their learning experience!
Unbe-leaf-able Outdoor Activities
With the spring season beginning to bloom and cold weather being left behind in winter, there is no better time to enjoy the outdoors! Keep children active while the sun shines by integrating fun outdoor activities into your child's spring break. Ride bikes through their neighborhood, go on hikes at local parks and trails, or create a fun scavenger hunt right in your backyard. Weather permitting, another fun activity you can do right from the backyard is pitch a tent and camp out back! Teach kids different camping skills, like how to safely start a fire and roast marshmallows.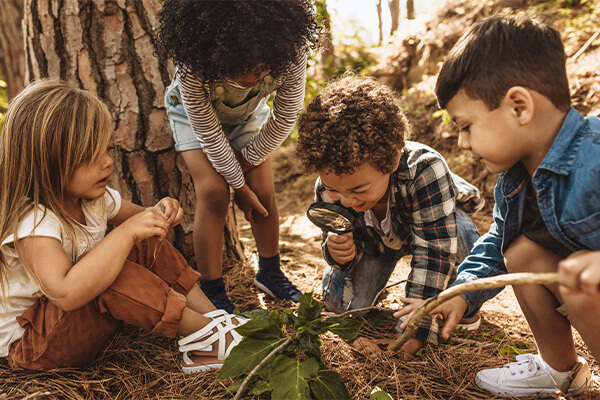 If you want to create an outdoor learning adventure for your child, teach them how to plant seeds and take care of a plant in this exciting STEM and social-emotional learning activity. If you want to take this activity to the next level, have your child take the skills they learned from the STEM activity and use them to plant flowers outside to make their very own garden! Another interactive outdoor learning adventure that kids will love is building a birdhouse. This activity is a great way to teach children new measuring skills using different instruments like a ruler or tape measure. Along with that, children learn proper safety protocols while handling different tools, and develop their fine motor skills while building something with their hands that will be a part of nature.
Lights, Learning, Action!
Is there anything more relaxing than gathering as a family for a movie night? Have your kid pick out some of their favorite movies to watch for a fun and family-oriented movie marathon. You can even create fake "admit one" tickets to get the full movie theater experience, or create a fort for the whole family to snuggle up in, too!
If you want to have some snacks or make some tasty treats for the movie, use this sandwich cookie recipe or sugar cookie free printable recipe to make movie night especially sweet. On top of these activities being a delicious addition to your movie, they are also a great way to develop your child's math skills by having them practice different measuring and subtraction techniques while learning the basics of baking.
Engaging Educational Games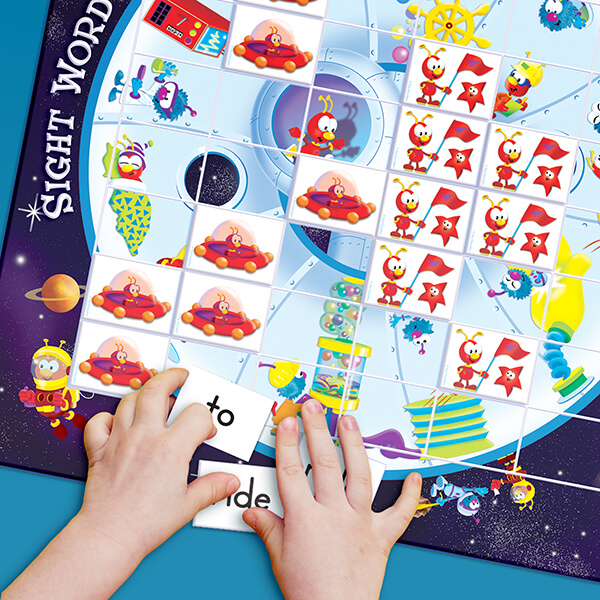 There is no better way to unwind and pass the time during spring break than with some kid-friendly games, especially ones that keep kids learning and practicing essential skills. From classic games like bingo to traditional card games with an educational twist, children can reinforce different skills they've learned in school while staying engaged through interactive gameplay and friendly competition. You can also use exciting board games to take a unique and fun approach to teaching your child important skills. Teach your child basic sight words with a sight word board game, or how to tell time with the What Time Is It? Board Game that features mini Judy clock manipulatives for hands-on practice.
Puzzle games for kids are also a great way for children to stay mentally stimulated while having fun and learning. Practice different math skills like addition, graphing, and multiplication with math puzzle books, or have your child develop their fine motor skills with a wide array of activity books for kids.
Draw up Some Creative Activities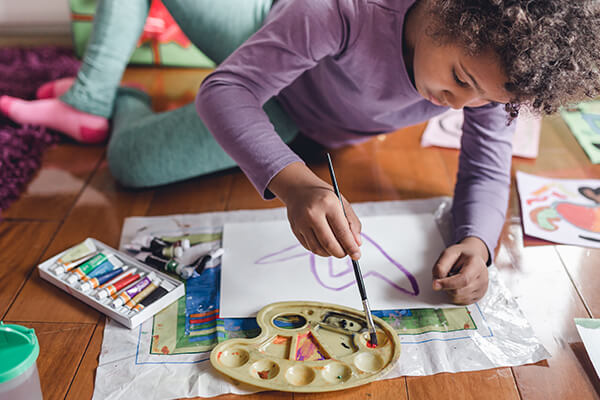 Give your child creative outlets during your staycation with different art projects and interactive crafts that let their artistic side shine. If you need inspiration, use The Complete Book of Arts & Crafts workbook to find the perfect project for your child. This standards-based activity book features a number of different crafts for children to express their creativity with, including painting, sculpting, holiday-specific crafts, and handmade toys. Not only does this book develop creative skills, it also teaches children how to follow directions and work independently.
You can also give your child the opportunity to add their own unique touch to your home decorations by letting them paint a flower pot, vase, mug, or other household items. Children will love coming up with fun and vivid designs that will help them learn how to express themselves and give them the chance to display their art in their home for family and friends!
Stay Active and Moving!
One of the most important things you can do while you and your child are on a staycation is to make sure that they stay active! Being outside and staying physically active is extremely important to a growing child's health and well-being. Summer Bridge Activities® workbooks help prevent learning loss, and feature a variety of educational, fitness, and outdoor extension activities that help boost your child mentally and physically in just 15 minutes a day! The Disney Learning I Can Move reader is another great resource to keep your child moving from just about anywhere. Each spread in the book features a Disney character and a child engaging in the same movements such as dancing, playing drums, running, and more to allow readers to visualize each action or movement being described.
You can also come up with exciting movement activities to do at home too, including relay races, streaming fitness workouts for kids, and skill-based obstacles like carrying an egg on a spoon from point A to point B to keep kids moving and thinking. Ask your child what a fun obstacle would be, giving them the chance to be creative and think outside the box while staying active!
From exciting outdoor activities to engaging hands-on art projects, your staycation is guaranteed to be memorable for your children. Remember to get some sunshine, stay active, and keep the learning going this break. Stay happy, healthy, and safe, and have a relaxing staycation!