One of the most valuable components of a successful learning space is creating and promoting a learning culture where diversity is celebrated and students of all backgrounds and cultures feel seen. Not only does it create an environment where children can feel comfortable and welcomed, but it also gives them the opportunity to learn about new cultures and develop critical thinking skills. Learn different ways you can promote and celebrate diversity in and out of the classroom using inclusive décor, fun activities, educational children's books, and more!
Classroom Décor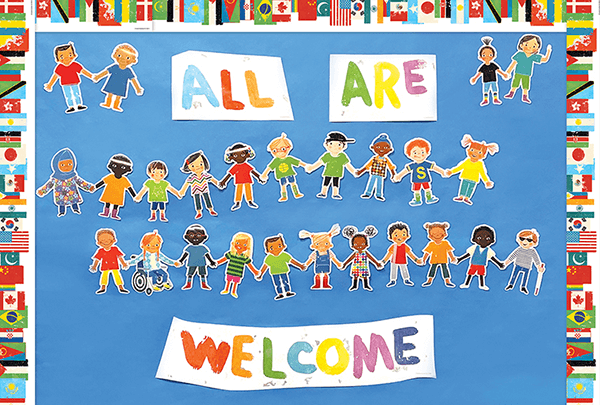 Visual representation is not only very important to diversity and inclusion, but to teaching young students about different cultures they may not be familiar with as well. Set up your learning space with classroom décor that provides striking visual references to a number of inclusive topics. The All Are Welcome classroom theme collection includes inspirational posters, bulletin board sets, bulletin board borders, and other decorative pieces that feature images from the New York Times best-selling children's book All Are Welcome to help create a classroom that celebrates diversity and kindness to others.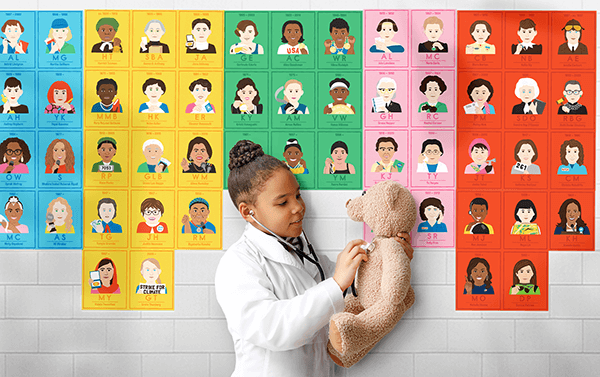 Another great way to incorporate inclusivity in your learning space is with inclusive displays such as the Amazing People bulletin board sets. Each bulletin board set features the names and faces of over 60 inspirational African-American, Latino, female, and children figures from around the world who have made a positive impact on society. From activists like Martin Luther King, Jr. and Malala to athletes like LeBron James and Simone Biles, each vibrant bulletin board set is a great way to inspire young children.
Interactive Activities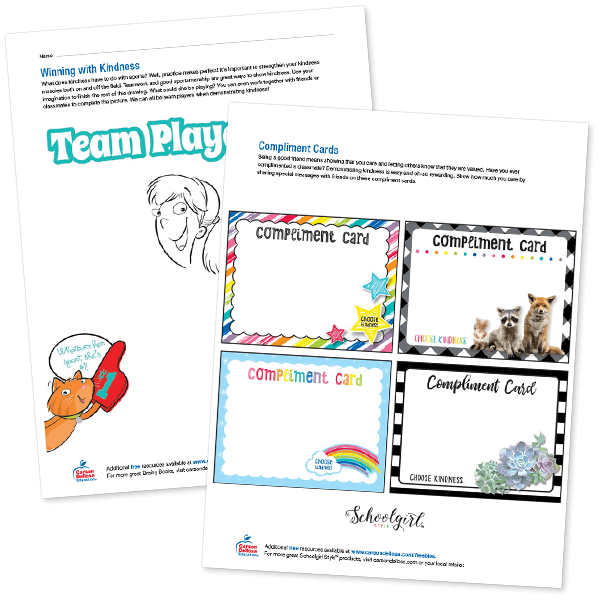 It's no secret that inclusion and kindness go hand-in-hand—you can't have one without the other! Celebrating kindness in the classroom not only creates a healthy learning environment, but also leaves a positive impact on a child that they will have forever. From understanding the importance of working as a team to complete activities to creating classroom compliment cards to give to other students to spread some love, hands-on activities that promote kindness in the classroom are a great way to spread love in and out of the classroom in a multitude of ways.
Free Printables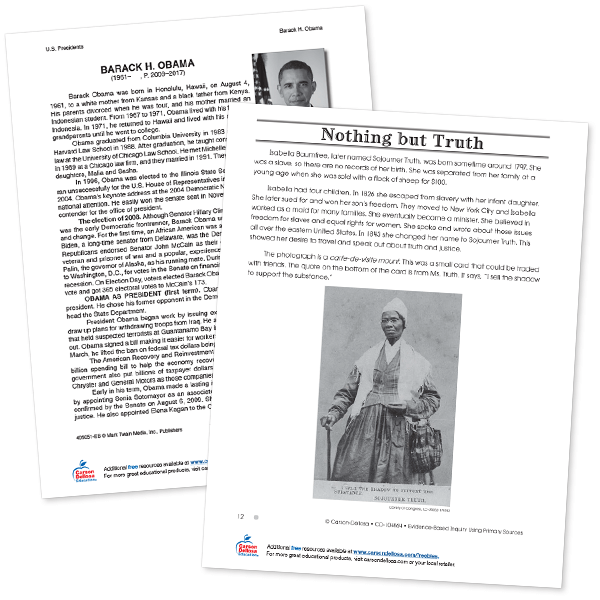 As we begin the new year, it is the perfect time to implement diversity lesson plans surrounding Black History Month in February. For example, you can teach students about President Barack Obama and the impact he had on our country with a free Barack Obama printable that includes a short biography and reading comprehension activity, as well as a reading passage that explains his formative years and his accomplishments in the Senate and White House. Black History Month is also a great time to integrate—you guessed it—history lessons! Free printable worksheets are a great way to learn about inspiring African American activists such as Malcolm X and Rosa Parks, and important events like the Civil and Voting Rights Acts of 1965 to help children understand the history of the fight for equality. These free activities are not only a great addition to cross-curricular lesson plans, but will also leave a lasting impression on young children.
Inclusive Books and Readers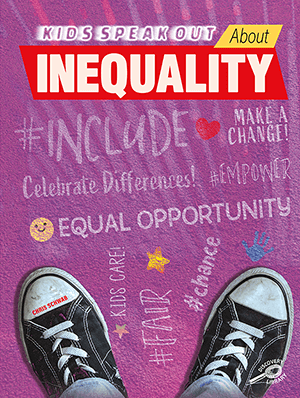 Another great way to integrate diversity and inclusion into your classroom this year is through the magic of reading. Introduce children to the problem of inequality with the Kids Speak Out About Inequality reader—providing in-depth examples of children around the world who decided to speak out and have their voices heard to make a positive difference.

From doctors and activists to artists and athletes, the award-winning Leaders Like Us series takes inspirational African American leaders from history and not only tells their stories, but explains the lasting impact they had on the world around us. Each book includes a timeline, post-reading questions, and an extension activity to help develop reading comprehension skills and keep the learning going.
Creating and maintaining an environment where there is a cultural inclusion and diversity is celebrated not only creates a welcoming space, but an inspiring one. There is a guaranteed way for everyone to integrate inclusivity into your learning environment. Build a classroom community for all, and ring in the new year with kindness!