Posted by By Leigh Ann Pernell on Mar 15th 2021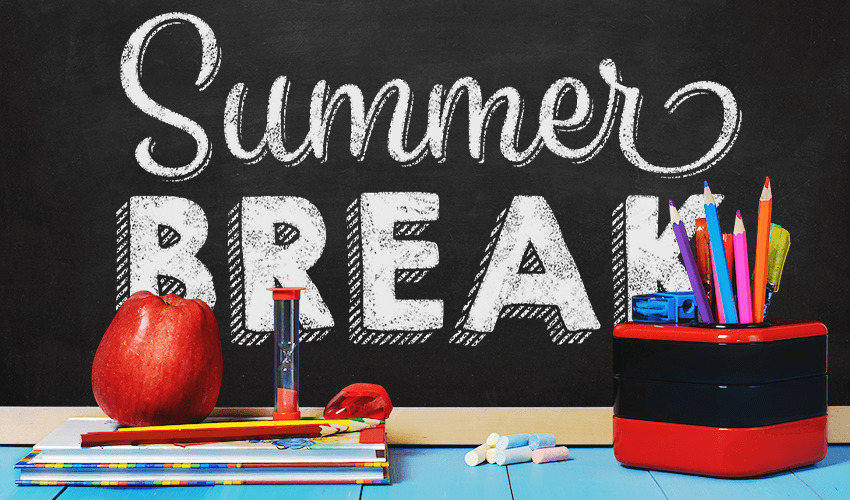 Most parents will agree, it has been a challenging COVID school year! The good news is that even in a pandemic, our kids are resilient, curious, and eager to learn—so let's keep the learning going! Summer break can be a time of learning loss, but we can ward off the summer slide. Here are a few ways to keep learning alive and help our young scholars prepare for the challenge as schools open their doors for the 21–22 school year!
Read! Read! Read!
Make reading an integral part of your daily summer routine. Keep lots of great materials around and dedicate a few minutes each day to read together. Set a good example by reading with passion and expression to (and with) your child. Your good modeling will build interest in quality literature, boost vocabulary, and develop your growing reader's comprehension skills. Ask questions, make predictions, discuss character traits, and make real-life connections that will build meaning for your young literary learner.
Problem Solve
Keep problem-solving skills sharp by focusing on a math problem of the day. Share a special math challenge each morning and give your young learner the day to find the solution. Build persistence in problem solving by making sure your growing mathematician can explain the strategies used to arrive upon the answer. Discuss the thinking that took place and work to add more tools to your child's problem-solving toolbox. You can check out some great problem solving ideas from Carson Dellosa to get started.
Explore STEAM Projects
STEAM projects challenge children's thinking in science, technology, engineering, art, and math. These fun open-ended activities stimulate kids' natural curiosity and extend their creativity as they work to problem solve. You can find some interesting activities here that will provide hands-on exploration, stimulate higher-level thinking skills, and develop persistence in problem solving. Your young engineer, scientist, or mathematician might just develop some innovative creation that will inspire a future career.
Keep a Summer Journal
Build writing skills by creating a summer journal. Encourage young authors to take a few minutes to write about special experiences. After a visit to grandma's or a trip to a favorite restaurant, take a few minutes to write or illustrate about the event. At the end of the summer, they will have a unique keepsake filled with special memories. This is a fun way to boost your child's written expression, build vocabulary, and refine self-editing skills. This personal form of self-expression can also be a therapeutic way to express emotions and raise self-awareness.
Play Games
Quality games acquaint young learners with real-life skills and help them to develop a little grace through the process of winning and losing. Games can also hit on numerous academic skills. Problem solving, sorting, counting, reading, planning, recording, and strategic thinking are skills that can be strengthened through the process of game play. Choose a good game, build thinking skills, and have some family fun along the way.
Practice Foundational Skills
In just a few minutes a day, you can help your child make a smooth transition into the new school year. You can provide a head start with Summer Bridge Activities. This quality series was designed to help prevent summer learning loss and keep kids engaged with hands-on activities that can be done just about anywhere. The activities are standards-based, take just a few minutes, and help young learners keep skills sharp as they build confidence for the school year ahead.
The pandemic has definitely thrown the last two school years off the usual course. The mixture of in-person, virtual, and hybrid learning has made the learning journey more challenging for students, teachers, and parents alike. Our children are watching our every response—so let them see your excitement for learning! Make this summer a time of growth and positive prep for the upcoming school year, not a time for learning loss. Use your imagination and provide smart play opportunities that will spark quality learning, build confidence for the next grade level, and create fun summer memories in the process. Keep the learning alive!