Rebecca Ryder on Oct 20th 2020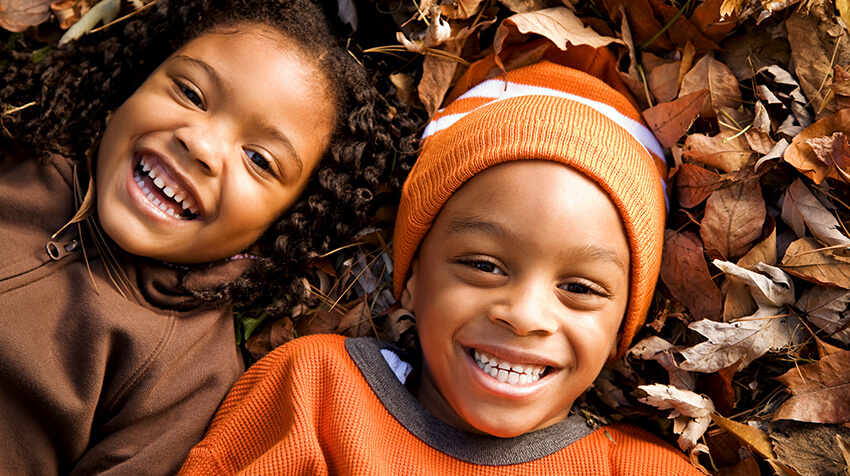 The air is chilly.
The leaves are crispy.
Take some time to celebrate the scents and scenery of fall before the holiday season hustle and bustle begins.
Seasons are an excellent theme to incorporate into your homeschool curriculum, and we have ideas for fun, festive learning activities that children will love!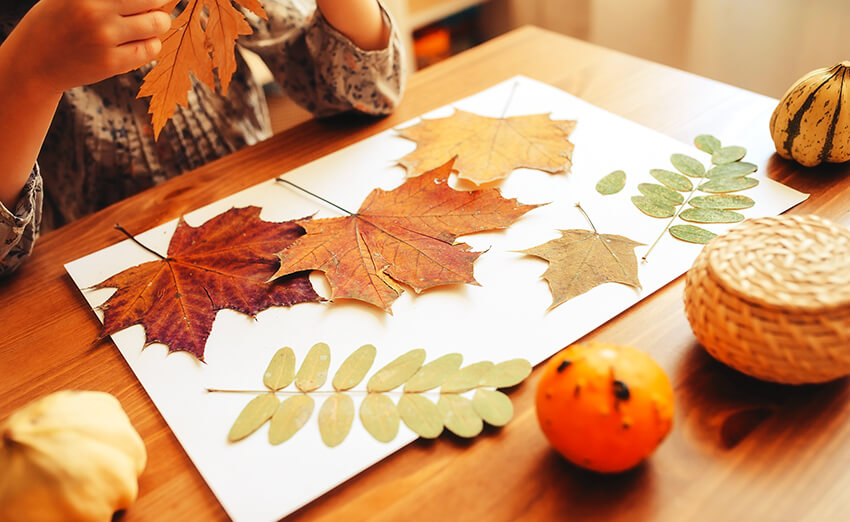 For grades PK–2:
Acorns, leaves, pumpkins, apples (basically anything found in nature) can be used as math manipulatives, for letter recognition, or to practice phonics blends and families. These autumn artifacts can also be use as science units for botany and plant life.
For a fun sensory activity, try counting and sorting acorns and different colored leaves.
To create manipulatives for base ten/place value (instead of typical items), try using pebbles and rocks. Ask the kids to sort them by size or texture. This activity is especially great for helping younger kids visualize the simple operations of adding and subtracting.
Children can draw tree trunks on paper and using fall-colored ink pads, use fingerprints to make leaves.
Create fun memory games and décor by using fall-colored construction paper, scrapbooking paper, or brown paper bags. Children will have fun tracing their hands or drawing leaf shapes. They can then cut the shapes out and string them onto yarn to make garland—or glue the shapes in a circular pattern to make fall-themed wreaths! For game pieces, letters and numbers can be written on the cut-outs.
Classrooms or teaching areas can be decorated with student-made decorations—try using some from the activity above to help reinforce letters and numbers.
Fall is a great time to teach the four seasons and to learn which outside factors trigger the beginning of each—and what happens to plants and animals as the seasons change.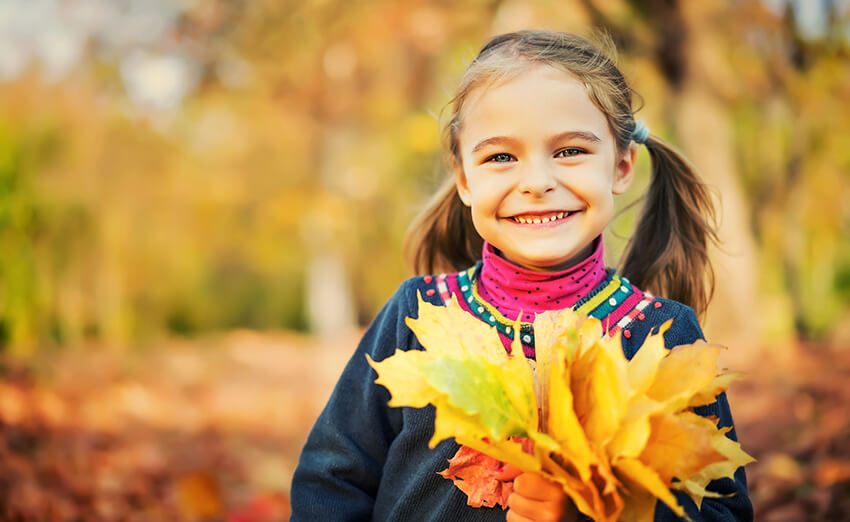 For grades 3–5:
Fall is a great time to review plant life. You can incorporate botany into a lesson plan by teaching the parts of a plant and how they grow. Fall plants such as mums and snapdragons (and even ornamental kale and cabbage!) can be planted in small pots to bring color to your home or classroom.
To learn more about the changing seasons and plant life, you could teach a lesson on how the fallen leaves provide nutrients for the soil and plants as they decompose.
Try embracing math and science with some baking projects. Try using more advanced recipes like homemade pie with a lattice crust or cookie cut-outs for fall.
Scavenger hunts are great for grades 3–5. These clue-filled hunts can be tailored to meet both simple or difficult directions. For a simpler path, have the kids try to find easily hidden objects (like a pumpkin or special decoration). For a more difficult course, try adding in clues and puzzles to solve along the way.
To add a lesson on organization, try having kids keep journals or logs about the types of animals they see. You can then assign simple reports to be written based on which animals they saw.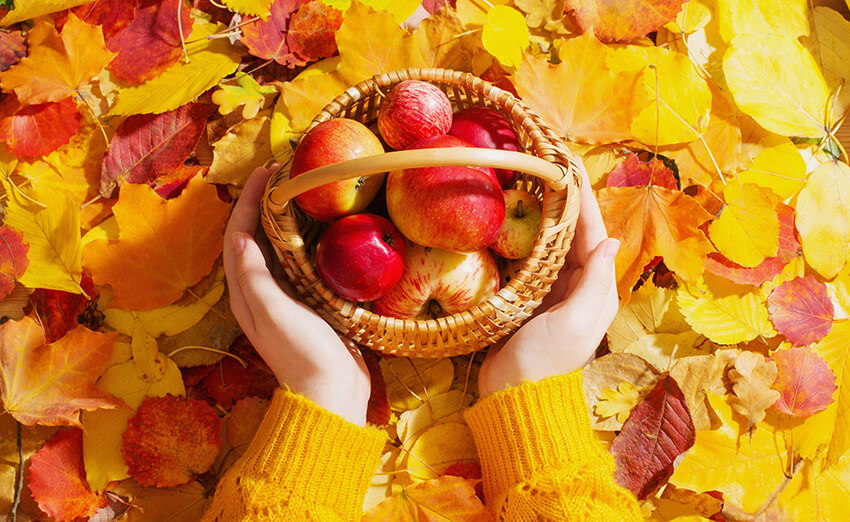 For children of all ages and grades:
Take a trip to a local farm or apple orchard—but remember to maintain a safe social distance while in line or browsing for the best pumpkin or apples.
Apples are great for learning about the varieties of a particular species. Try creating a chart of texture, flavor, and crispiness for a handful of different types of apples—I wonder which one will be the most popular?!
Enjoy some time outside for a picnic, but switch up the "usual" picnic and try serving only fall-themed foods.
Teach about the sense of taste. Try a fall foods taste test. Let the kids explore their taste buds and chart which foods are sweet, spicy, sour, and/or salty.
Teach kids not to judge a book by its cover—maybe the actually like things they haven't eaten before (or thought were icky). Try conducting a blind taste and have each child try to identify a particular food or flavor.
Teach about plants and how they grow—even during the winter. Try creating a small winter garden when space provides, or planting some winter vegetables in a large pot.
Going on a nature walk.
It's exciting to immerse children into the beauty of autumn, as they often learn best when teachers/instructors/parents take a break from traditional curriculum and include hands-on activities.