Posted by By Julia Davis on Jan 9th 2020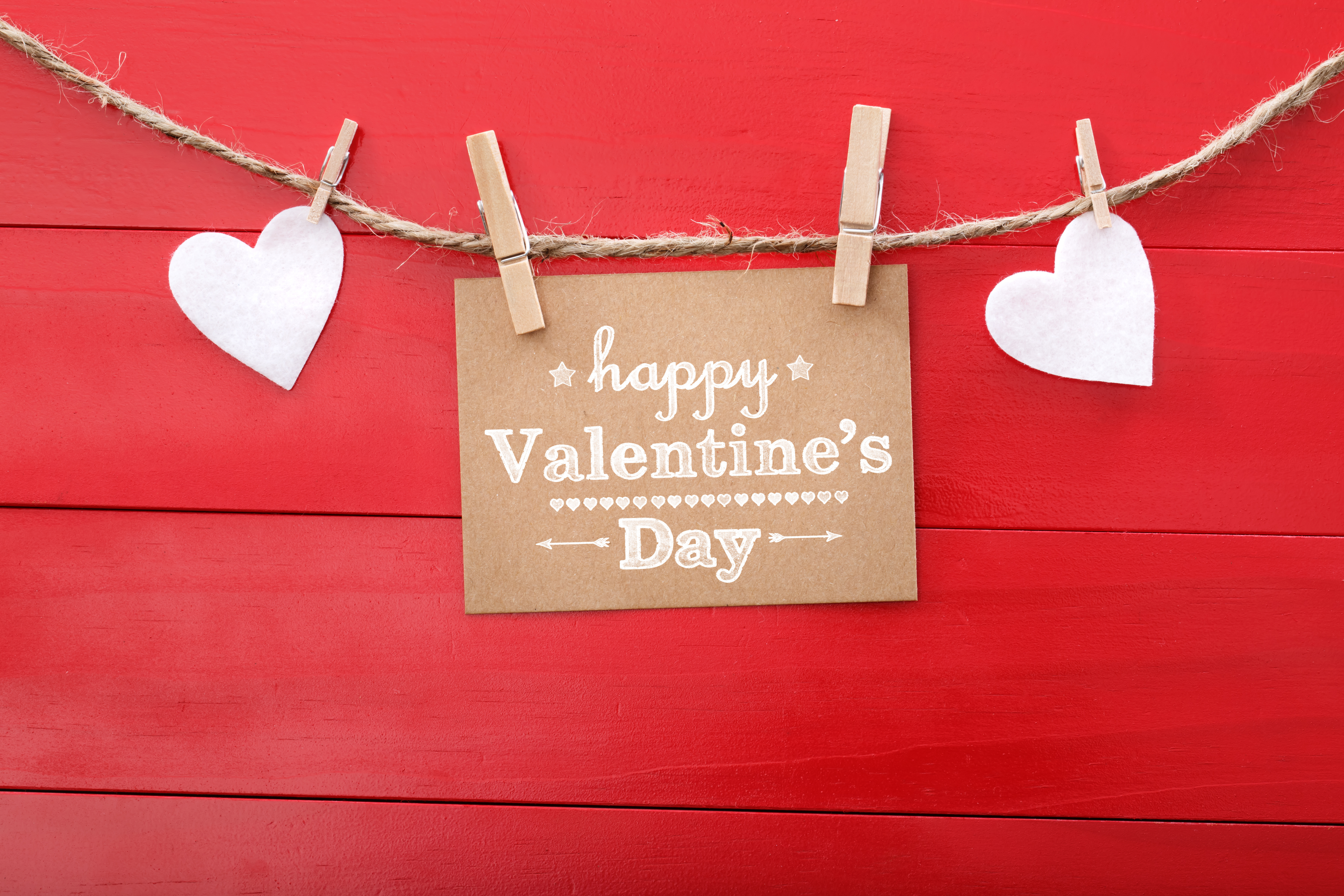 I can't believe it's already time to start planning this year's Valentine's Day party!
I am the proud mother of twin 8-year-old boys, and let me tell you, they sure keep me busy! Between playing Fortnite or showcasing their newest dance moves, homework, sports games and school events, there's always somewhere to be or something to do.
One of my favorite mom-roles is that of class mom. It's not that I love planning parties—far from it. But being a class mom has given me an opportunity to get to know their friends and to spend time with my boys in their environment, which I love. It also allows me to give back a little bit to their teachers. After all they've done for my children's education, it's the least I could do.
I am on my 3 rd year of being a class mom, and every year feels like a new experience! One thing I've realized during the past few years is that kids have different expectations as they get older: Kindergarteners are happy about everything, but need SO MUCH direction; second graders are often unimpressed by some of the activities (Is this a scary preview of what the teenage years will be like?!) and since they can read directions on their own, they tend to move a lot faster through the activities. One thing is apparent: I definitely need to plan for more activities than I did last year.
Every year, the class partakes in a fun Valentine's Day card exchange during the party, but this year, the teacher decided it would be best to do so before the party to allow for a FULL hour of fun and games.
Here are some for-sure-favorite activities that I'm planning for the class:
Valentine's Day Heart Headband Station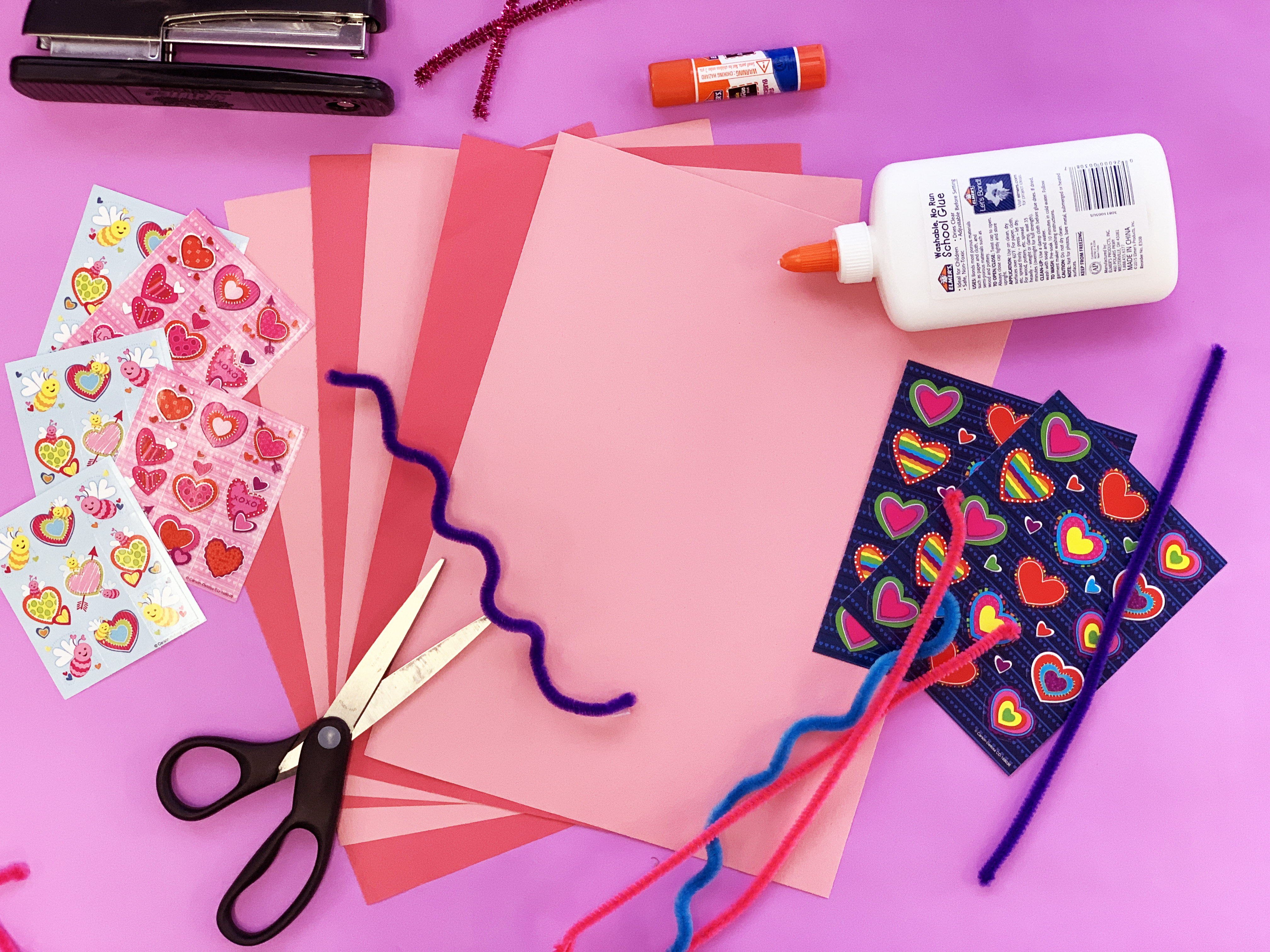 This is a pretty straight-forward craft activity—the materials are inexpensive and you only need one volunteer to run the station. All you need is construction paper (long enough to roll around a child's head), red/pink pipe cleaners, stickers, a stapler, glue, and a pair of scissors.

Start by measuring the appropriate length of paper to wrap around each child's head.

Let each child decorate the headband—they can draw on it, cut out cute shapes, or even paste construction paper hearts onto the headband. I like to give them stickers to help them move along to the next station—these Hearts Stickers are perfect for this activity.

Help each child wrap a pipe cleaner around their finger to create a coil. Then you can help them staple it to the headband.
Finally, staple the headband so it fits tightly around their head, and voilà—they have a super cute Valentine's Day headband that they can wear all day long.
Conversation Hearts Minute Game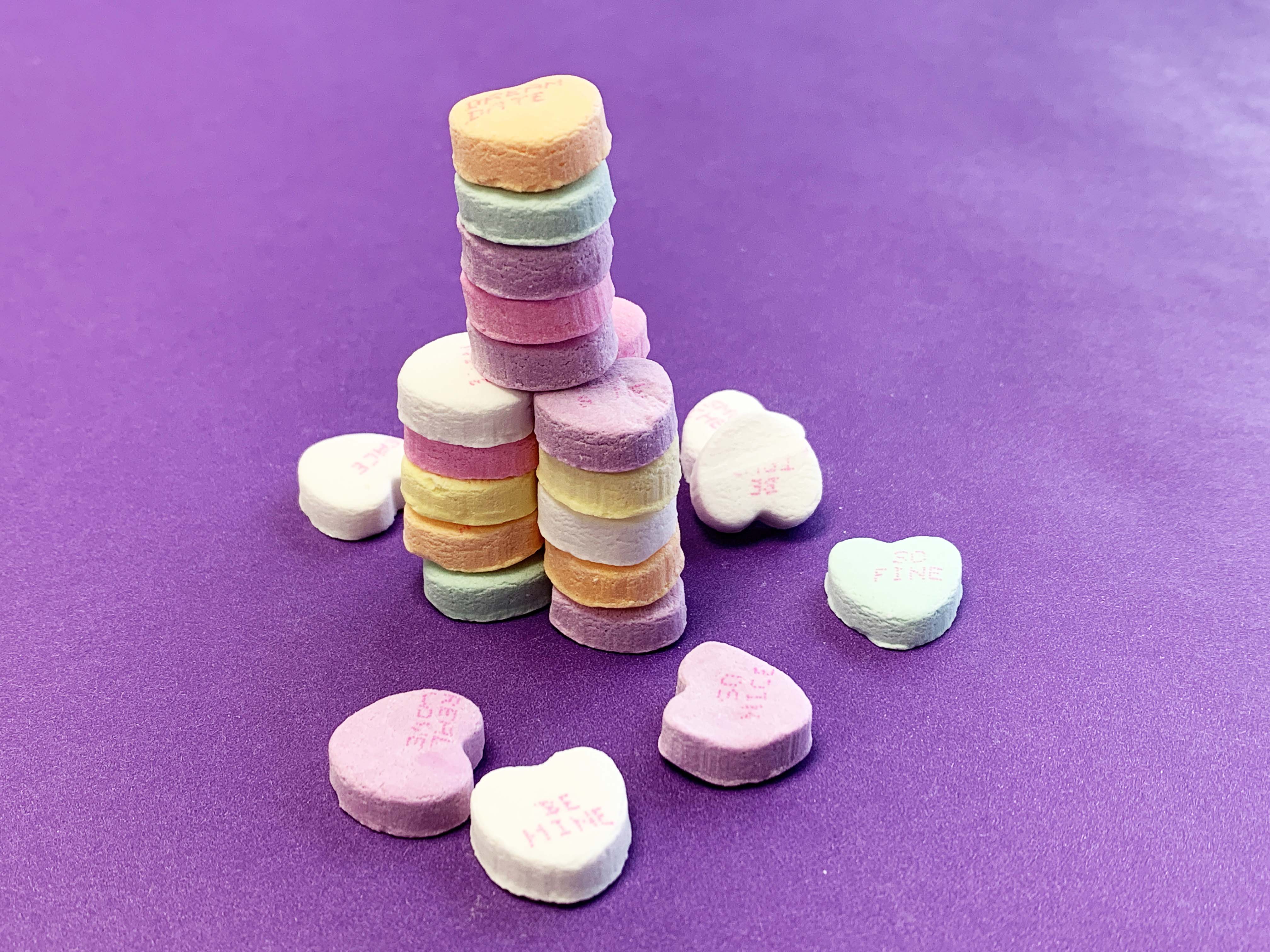 The goal of this game is to give kids one minute to build the tallest tower they can—using conversation hearts! It's fun to see them go through the process of trial and error and the many ways they experiment with building a strong foundation. If you use this game every year, as the students get older, they get more creative and start to incorporate props. An added bonus is that I'm pretty sure this game hits on some STEM standards along the way.
Sugar Intake Disclaimer: Many conversations hearts were eaten during this game.
Valentine's Day Tic-Tac-Toe Bean Bag Toss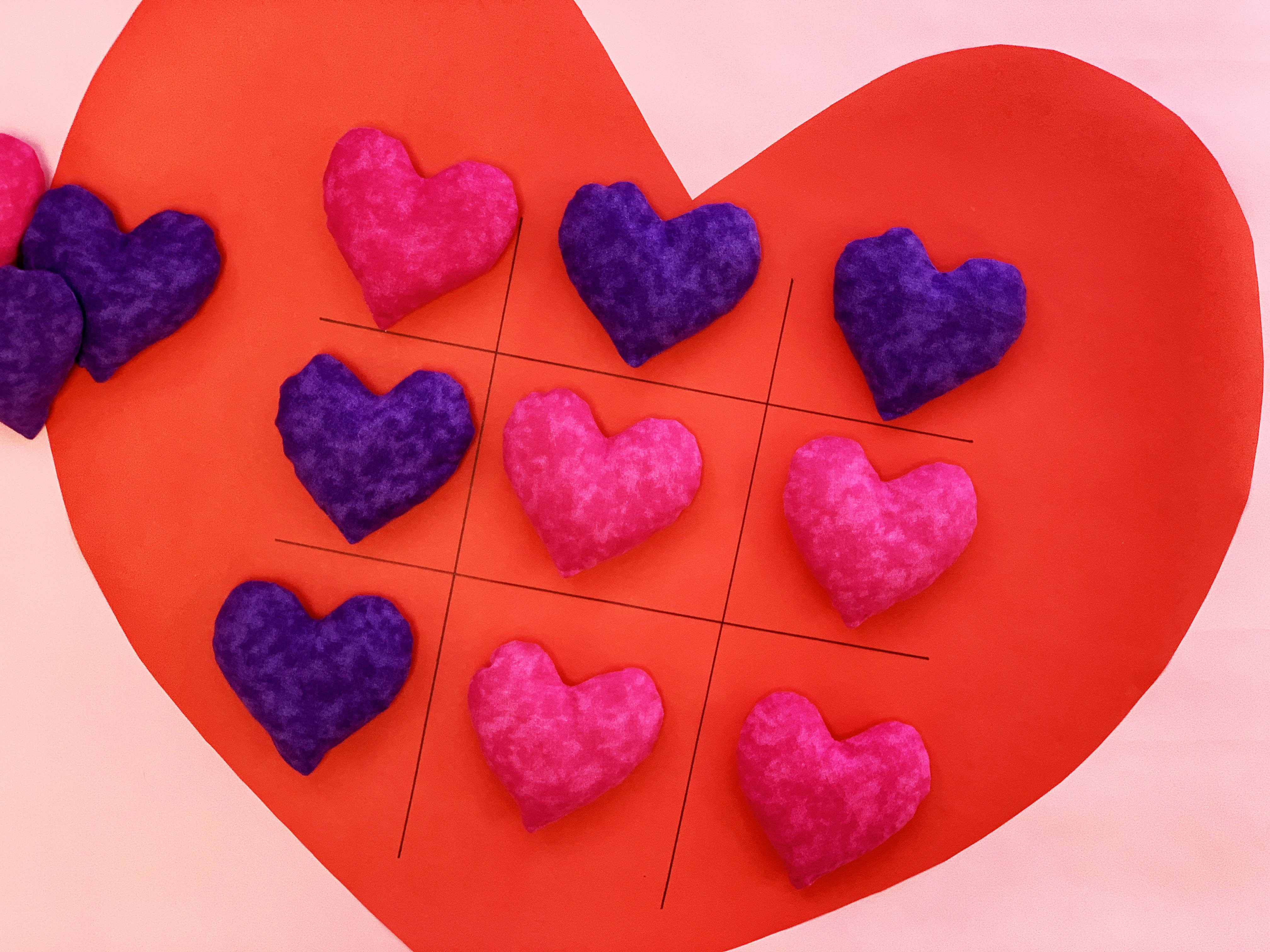 This is a new game that I am testing out this year. Earlier this year during our winter party, I realized that second graders absolutely loved to play in teams while they competed against each other—so I hope this turns out just as well. My plan is to make 2 teams and ask each team to take a turn and toss the bean bag onto the grid. The first team to make tic-tac-toe wins! I can't wait to see how this plays out!
If you'd like to try making your own heart-shaped bean bags, follow these directions.
Or, if you're like me and not super crafty, you can order them from this Etsy store.
HedBanz, Valentine's Day Style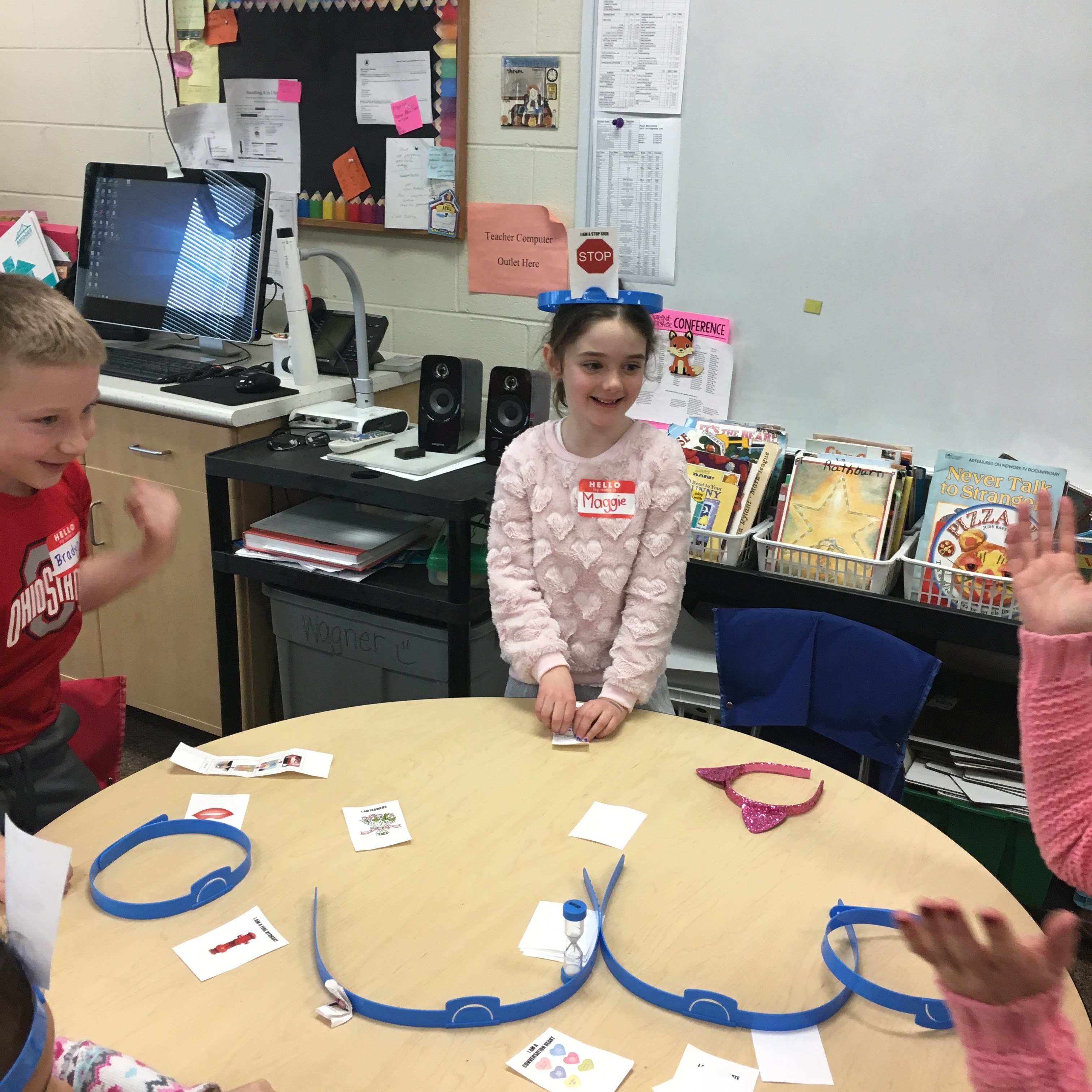 The popular board game HedBanz is always a crowd pleaser! So, for this activity, you'll need to bring the adjustable headbands that come with the board game to the Valentine's Day party. If you don't have a box of HedBanz at home, try asking other parents if they do. For this fun activity, you can find and print images from the internet of everyday Valentine's Day-themed items, like hearts or candy, or of things that are in Valentine's Day colors, like a red car or a red stop light. Take these fun images and paste them on card stock so you can easily insert them into the headbands. First-time players may need a little extra help to come up with some good questions to ask in order to play the game. But don't worry, this game is so much fun—enjoy the giggles.
Valentine Bingo
Bingo is usually one of my go-to games. I bought Bingo markers when the kids were in kindergarten, and wow do they last a long time! There are tons of Valentine's Day Bingo printables that you can download for free on the online, so it makes for an easy (and relatively quiet) activity.
Planning and class party always leaves me full of admiration for teachers and what they do every single day. For me, planning a full hour of games for 25 kids, with volunteers, is a monumental task. Somehow, teachers plan engaging instruction to fill up 5 days a week for an entire school year and make it look so easy! This is definitely no small feat—they are truly amazing.
If the idea of planning a Valentine's Day party sounds intimidating, don't worry—I'm sure there's a few parents that would be willing to lend a helping hand. Here are some tips to coordinate with the other parents:
About 3 weeks ahead of the party, send an email to all parents with the party details, so they know to block off the time to join in on the fun. Make sure to include a sign-up link (I use SignUpGenius, which is really user-friendly) to get help with purchasing or bringing in items for the different Valentine's Day stations. So far, I've been lucky that there are always parents who volunteer to help—any help is greatly appreciated!

It is very important to make sure to check with the teacher on any food allergies in the class, so you can let volunteers know what foods they should avoid.
Don't forget to include paper plates and napkins in your sign-up sheet!
I also like to include a request for Ziploc bags so students can take home the leftover food—if your school allows it.
Don't forget to send reminders (a week before, and even the day before) to make sure everyone is comfortable with what they are expected to bring or when they should arrive.
Make sure to communicate with the teacher along the way!
And a couple final tips:

Bring name tags and write down each kid's name so every volunteer knows who is who.
Either ask the teacher to break the kids into groups or plan a system to break them into groups when you arrive. To help with the group-making process, I usually write down five sets of numbers 1–5 on cut-outs and put them in a bag, then I ask each kid to draw a number. The number they draw is the group number to which they belong for the party.
I always get confused with my group rotation order—I once ended up with three teams on the same station in the last rotation. To help avoid additional chaos during transition time, I now write down the rotation ahead of time.
Make sure to use a timer so every group gets the same amount of time—no one wants to be short-changed when it comes to their snack station time.
And finally, embrace the chaos, and have fun!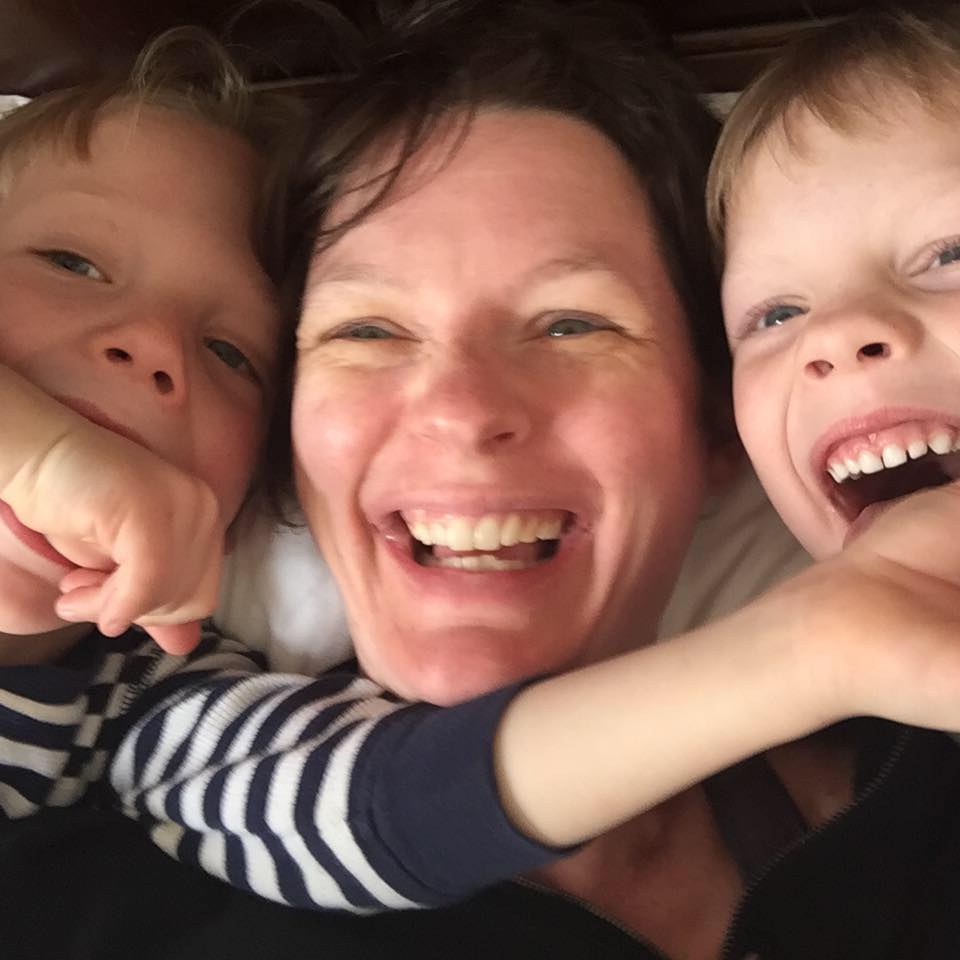 Julia Davis is the VP of Marketing at Carson Dellosa Education, where she works with an amazing team to help teachers and families discover education solutions. She's also a mom to 8-year-old twin boys and loves to volunteer at their school.