Posted by By Marisa Rubin on Feb 22nd 2022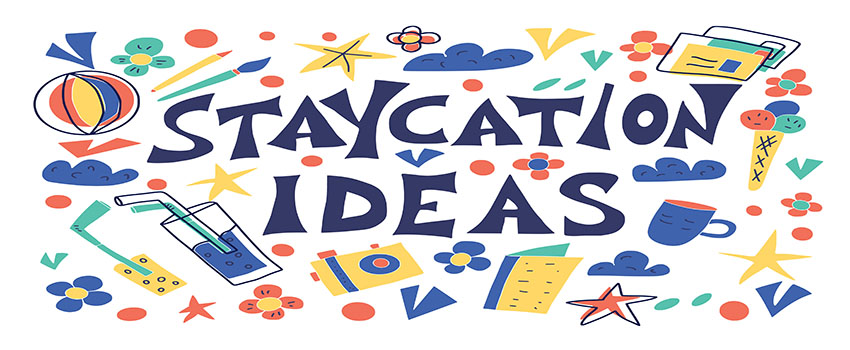 After months of stay-at-home orders and sheltering in place, it's safe to say that many of us have officially succumbed to cabin fever. As Spring Break approaches, it can be hard to envision what a "staycation" could look like. Since most travel is out, local activities are most definitely in—and what's more local than your own home?
To help create a stress-free week full of child-inspired fun, we've gathered a list of home-based activities that are definitely more exciting for kids (and you!) than the dreaded task of spring cleaning. So, take note of which idea/s below sound like a great fit for your family and set some plans, because a memorable spring break spent at home doesn't need to be boring.
Travel the Culinary World
Pick a fun destination that your family has always wanted to visit, or somewhere that's filled with culture and flavor. Then, find a local restaurant or search the web for a creative meal inspired by that destination. You can even add to the experience by decorating and playing music to complement the meal—you can basically have a pretend getaway! Cook a meal, get dressed up, and turn your dining room into fine dining restaurant
Find Virtual Concerts to Attend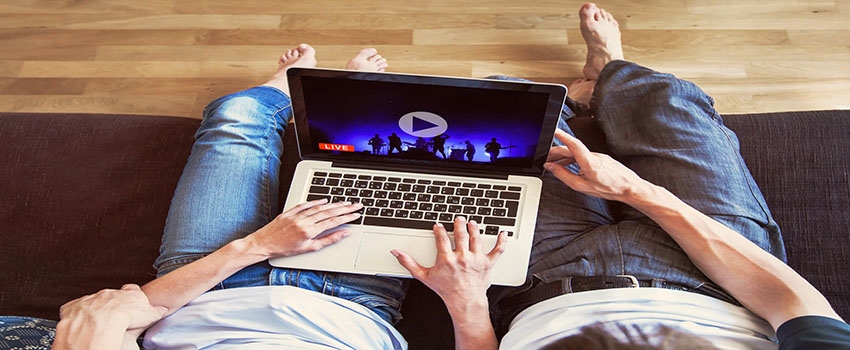 While attending in-person concerts has been put on hold, many musicians have been keeping the music scene alive with concerts streamed on platforms such as Instagram Live or YouTube. What's better than having a front row seat while in your PJs and avoiding shoulder-to-shoulder contact with strangers?!
Virtual Museum Tours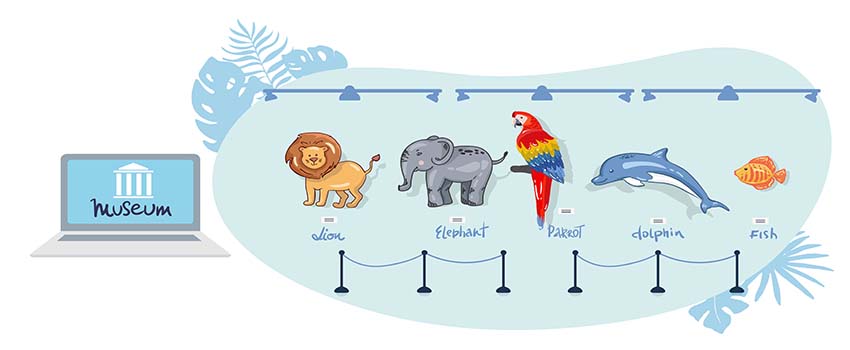 Before the pandemic began, a handful of museums around the world offered virtual tours. But now that the world has shut down (and is slowly reopening again), many museums and cultural sites have integrated this technology to allow new opportunities for everyone interested in the arts. This website compiled a list of 12 of the most popular museums offering free tours. You can also check out a bunch of zoos from around the country on their social profiles, and watch (very necessary) live cam action of your favorite animals.
Outside Activities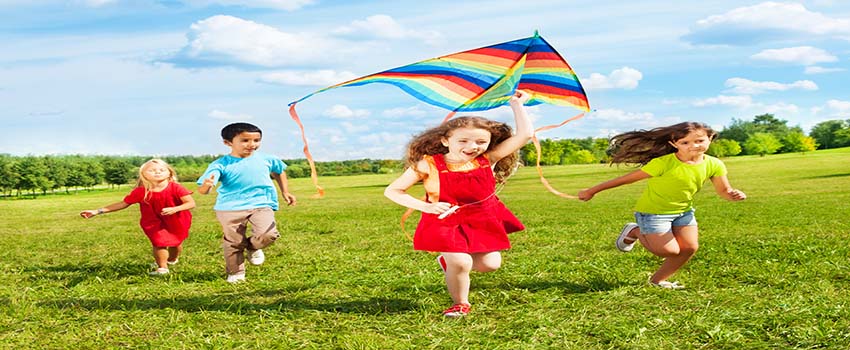 Find a fun location to set up a tent or enjoy some physical activity while adventuring the great outdoors. If the weather allows, ride bikes around the neighborhood or while exploring the parks. Find local hiking trails, some might even include waterfalls or fun areas for a picnic (if the weather doesn't cooperate, try having a living room-style picnic). While outside, you can also make larger-than-life chalk art or fly kites. For a more engaging outdoor activity, set up a scavenger hunt (or find one online). For a fun nature photo scavenger hunt, give your kids a list of things to look for in nature, and once they've found it, have them snap a picture. You can then print off their favorite photos and put them in frames to remember this exciting spring break.
Move Your Body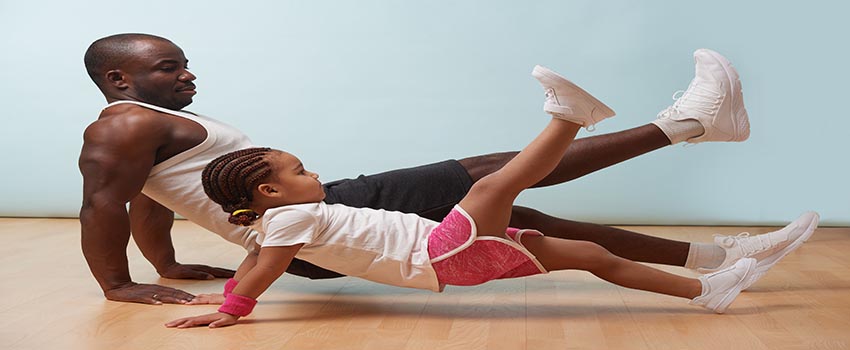 There's so many fun streaming fitness companies that offer easy-to-understand videos and workouts. If you've ever been interested in trying something new, now's the time! ClassPass is a great platform to explore the world of fitness. You can also search online for free tutorials or classes. The workout world is your oyster!
Add Some Sweets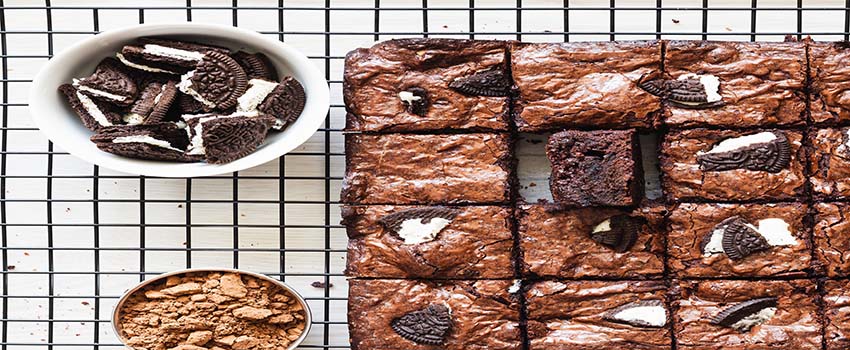 Find some fun ways to sweeten up snack time… literally! You can make cookies, microwave s'mores, or even find a super creative way to make one of your favorite treats. Check out Pinterest recipes for inspiration. Or, if baking isn't your thing, go to your local grocery store and get a box of cake or brownie mix—it's easy and the kids are sure to enjoy the process (and eating!).
Make a Mess
Life isn't always perfect—why not enjoy the chaos?! If it rains, play outside and jump in the puddles. If the weather is nice out, spend some time in the dirt planting a garden, climbing trees, or digging for worms. If you're stuck indoors, try making a new craft or a painting activity to get the creative juices flowing!
Homemade Pampering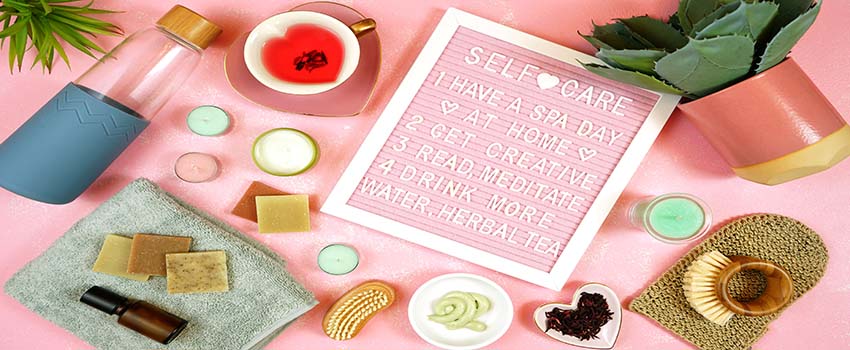 You can also get creative inside with crazy nail polish and homemade facials and hair masks. Find some cool recipes online—most ingredients can be found in your fridge or pantry!
Kids' Choice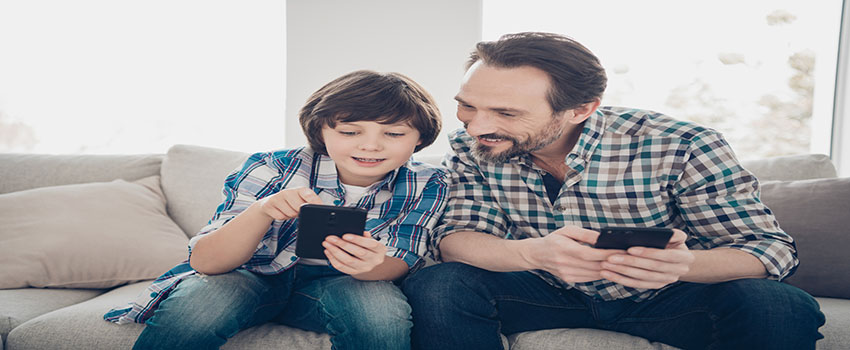 Every parent knows that kids have a favorite activity—even if it's not something that adults typically like to do. Whether it's playing video games or browsing social media, let your kids show you what they do, how to do it, and maybe you can even join in on the fun for more than just during spring break.
Snail Mail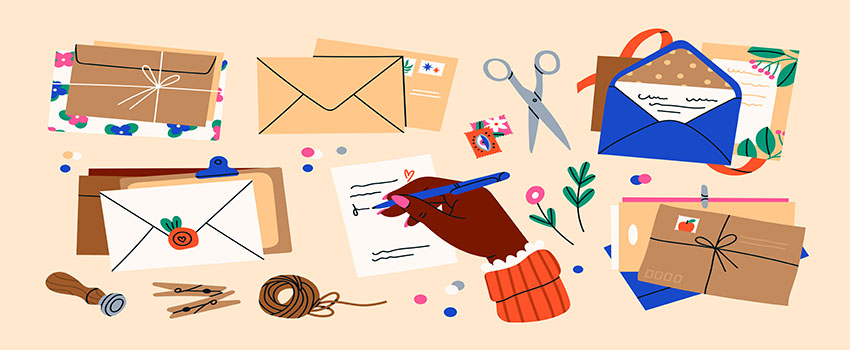 Everyone loves receiving letters and cards in the mail. Gather a bunch of art supplies and create special one-of-a-kind cards to send to friends, teachers, family members, or even essential workers. It's always fun to brighten someone's day!
Educational Apps (and games)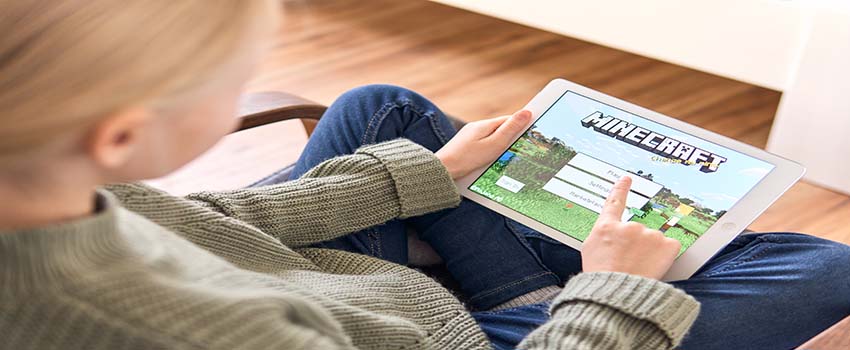 Since kids will inevitably be on their electronics while at home, introduce some fun, educational platforms to them so they can make the most out of screen time. Here's a handful of useful platforms/websites that we've gathered (particularly in the 'Digital Learning Games' and 'Teaching' sections) that are great for kids to use.
Movie Theater Time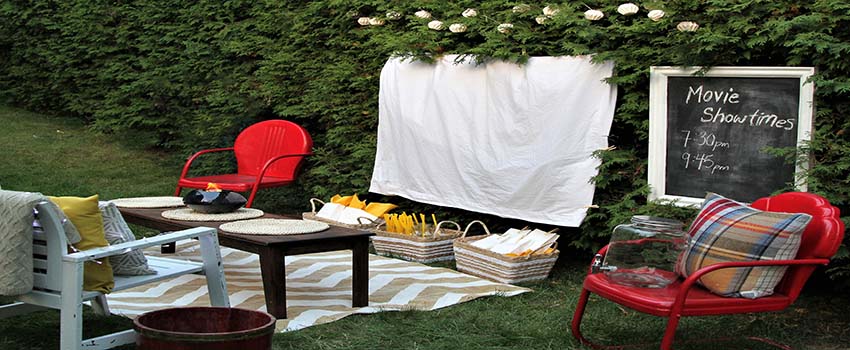 Set up a cozy movie theater-inspired family room and watch some of your family's favorite movies. You can also do a movie marathon by screening a trilogy or book-to-movie series. Make popcorn, enjoy sweet treats (you can go to the dollar store and get some cheap movie theater favorites), and you can even make fake "Admit One" tickets for younger kids to really feel like they're at the movies. Get creative by dusting off your acting skills and create your own previews or commercials! You may get a few laughs, but you'll be sure to get a few rounds of applause, too!
Unstructured Play Time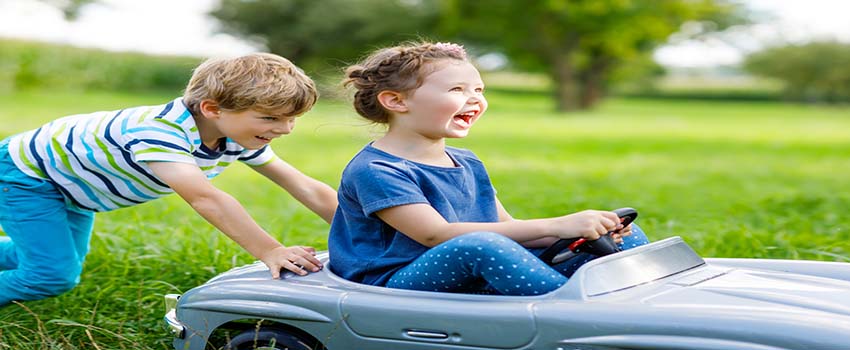 Let your kids' imaginations run wild! Have them go outside - whatever the weather (as long as it's safe) - and just play. Sometimes, not having a structured outline for what they're doing is a great way for them to let off some steam, let their imaginations run wild, and unwind.
Cheerful Challenges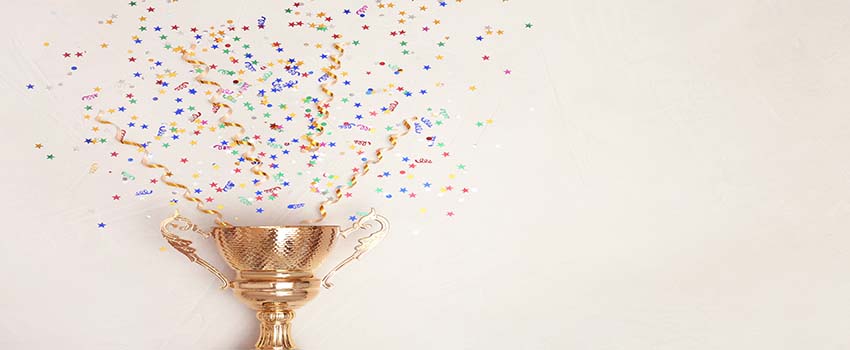 It's always fun to add a little competition to the day. Make fun challenges out of household objects—like who can build the tallest stack of popsicle sticks or try to draw each other without looking.You can even turn household chores into fun time by timing your kiddos to see who can complete a task first for a special reward or prize!
Fort Building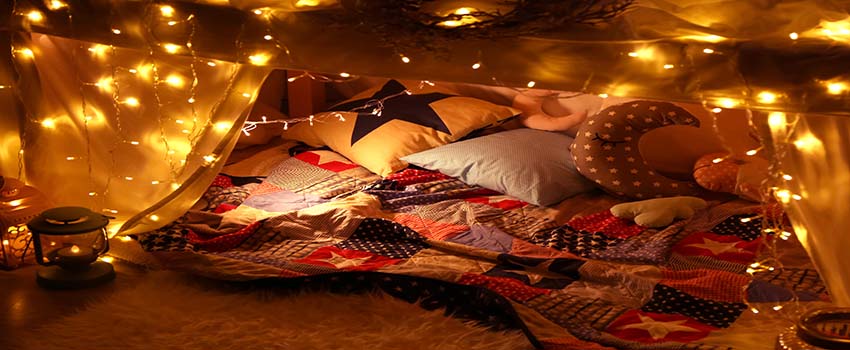 Gather a bunch of sheets, blankets, and pillows and have a fort building extravaganza! See who can build the most structurally-sound or super cozy fort—maybe even have a sleepover inside it or enjoy movie night while sitting inside! If you want to construct a more durable fort, create one out of a large cardboard box (which you could pick up from a local appliance store) or use multiple cardboard boxes to construct larger pieces for walls and doors. You could even embellish the fort by using paint, markers or stickers to create a one-of-a-kind masterpiece.
Have a Tea Party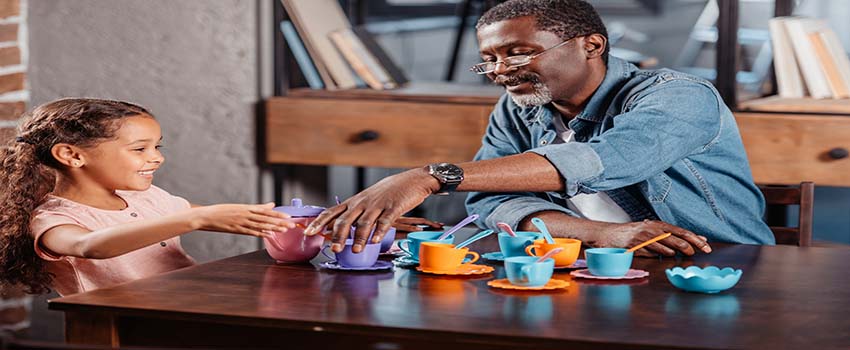 While this might sound a bit old-fashioned, tea parties can be so much fun! From making different tea-related snacks like cucumber sandwiches to learning about the varieties of tea and the particular water temperatures and steep time—this can be an educational and relaxing – as well as travel-inspired – afternoon occasion.
Game Play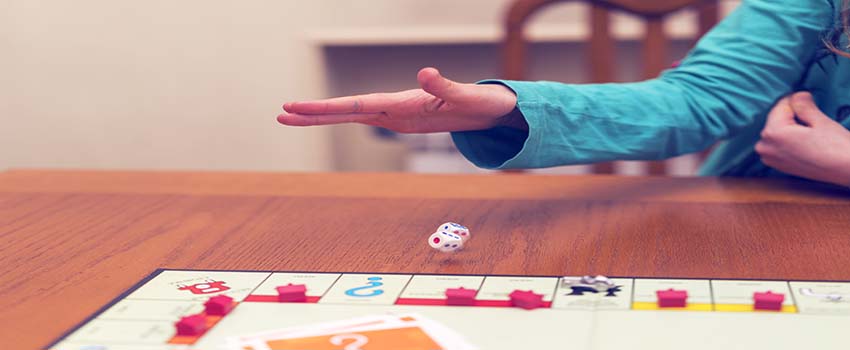 There's so many games on the market now, and many of them are easy to understand for younger kids. From card games to board games, your kids are bound to find one that they truly enjoy playing. You can teach them old-fashioned games like Solitaire or rummy, or introduce newer games such as What Do You Meme?! (one of my personal favorites). You could also see who can build the tallest house of cards or practice counting with a fun game of Dominoes.
Take Flight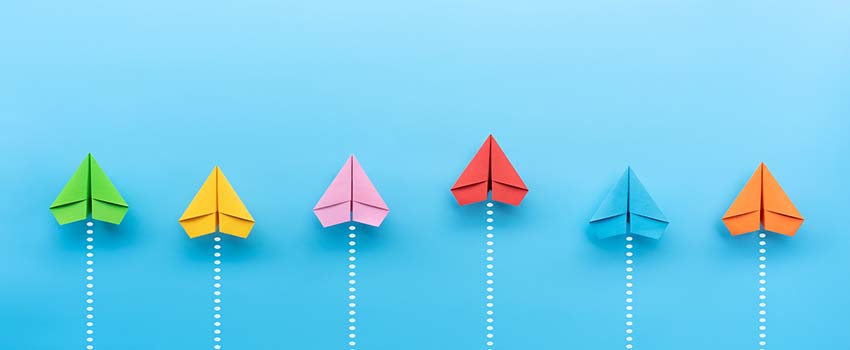 If you're looking for a fun way to get hands-on while also incorporating some sort of STEM-related lesson, try constructing paper airplanes. You can use a variety of weights of paper and create airplanes of different sizes—then see which one flies the farthest! You could also set up "landing zones" in a designated area of the room or a large stock pot and see whose airplane makes it the closest.
Get Sporty!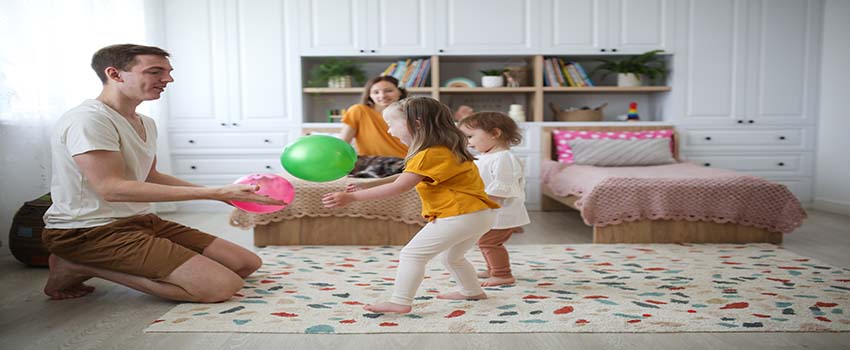 If it's still cold where you live, try getting creative with indoor sports—but with materials found inside the house. Instead of a typical basketball, opt for balled-up socks or gloves and use a trash bag as the basket. From pool noodles to colanders, see what you have lying around the house that could act as safe indoor-inspired sports equipment.
Keep It Local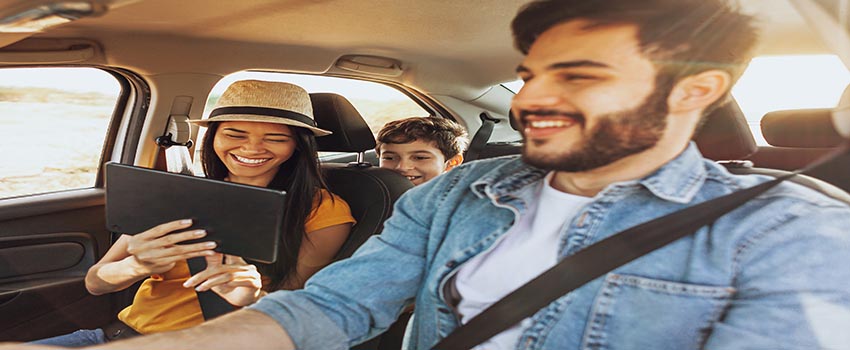 There's alway so many places to discover—especially in your own town. Check out the local history and visit some of your city's attractions. You never know, there might be a fun history lesson just around the corner.
A Change of Scenery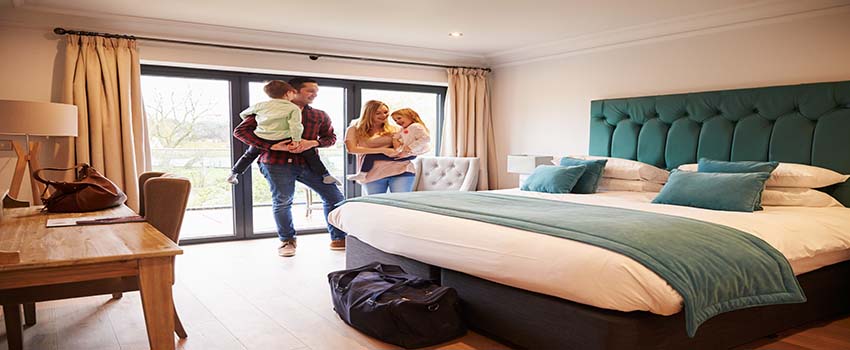 If you want to get out of the house, try booking a night in a hotel or rent an AirBnb—even if it's just in town or nearby. Make it a fun little getaway and order room service or have food delivered from a yummy restaurant and watch movies. You'll feel like you got away without really getting away—or having anything to clean up.
Backyard Survival
Weather permitting, organize a campout in your backyard or living room. Teach your kids how to safely build a little fire, or get a portable fire pit and roast marshmallows or cook hotdogs. This could be a fun way for your kids to learn emergency and/or survival skills.
Daily Kindness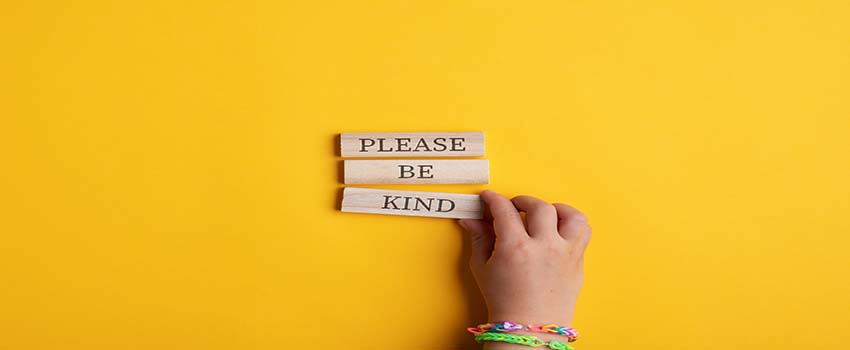 It's always nice to be kind! Challenge everyone in your family to complete one act of kindness each day during break. Then, during dinner, everyone can share what they did and how it made them (and the receiver) feel. This could also be something to continue after break.
Slime Time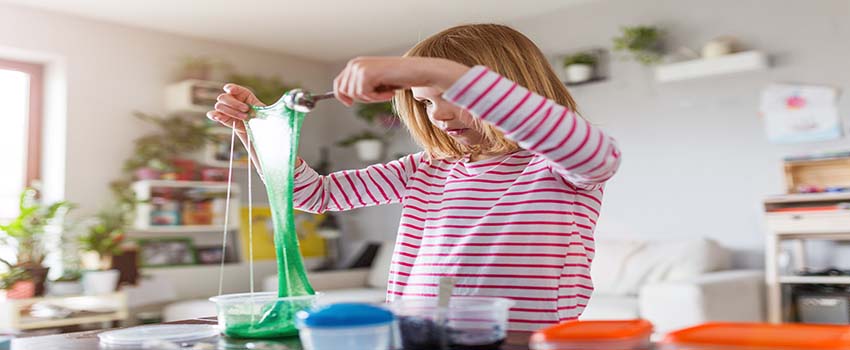 Ooey, gooey fun! Find a fun recipe online to create some slime—and add in some fun embellishments like glitter or beads. Make sure to wear aprons or put some newspaper on the floor just in case the glitter spills!
Dance, dance!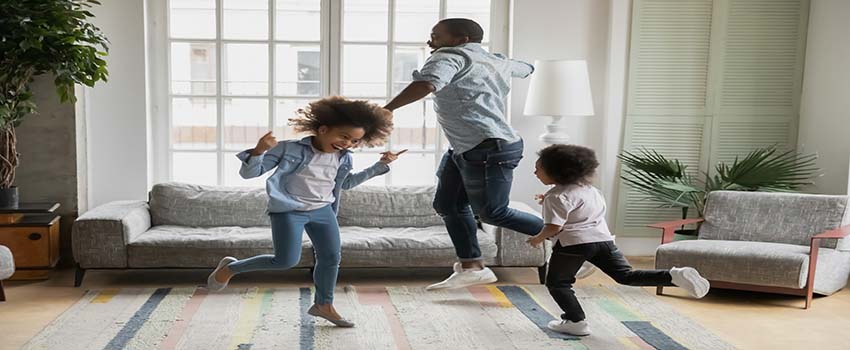 We all know that kids have so much energy—why not dance it out?! Set up a designated area and turn up the volume to some of your kids' favorite hits. You can also have fun with freeze dancing—when the music pauses, so must your body!
Skill-Based Obstacles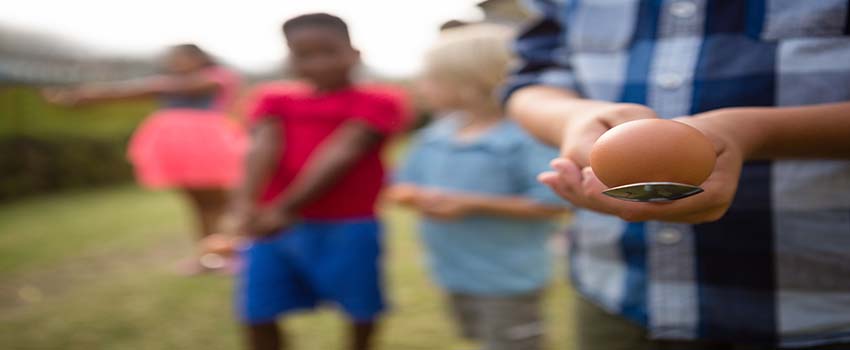 Whether inside or outside, obstacle courses are a fun way to get moving—and thinking! Make sure to keep safety in mind while designing your course. You can also incorporate some skill-based obstacles like carrying an egg with a spoon from point A to point B (or a ping-pong ball if playing inside). Maybe ask the kids what they think would be a fun obstacle to include—they're bound to have some super creative ideas to incorporate.
Puppet Show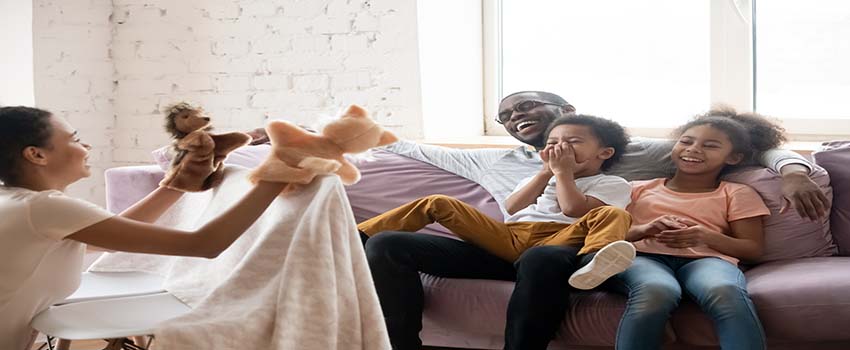 Have fun creating some of your very own puppets—and a storyline, to boot! You can play from behind the kitchen counter or even create your very own stage out of cardboard boxes, kitchen towels (as curtains), or any other household items you think could really bring your puppet show to life! You can use magazines or newspapers to cut out people or clothing, or you can even create your own puppets with paper towels, popsicle sticks, or bubble wrap—the options are endless.
A Family That Learns Together...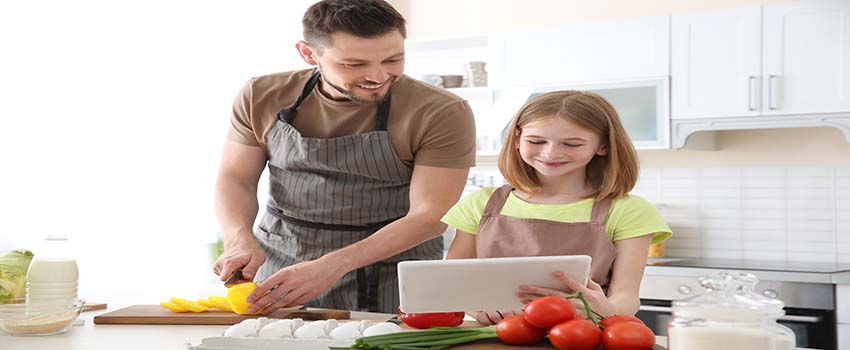 Look online for fun classes to take together as a family. Your local restaurants might offer fun online (or in person) cooking classes, or a local maker's space might offer fun, hands-on experiences like painting, ceramics, and string art (to name a few) that are perfect for creating something together as a family.
Get Artsy!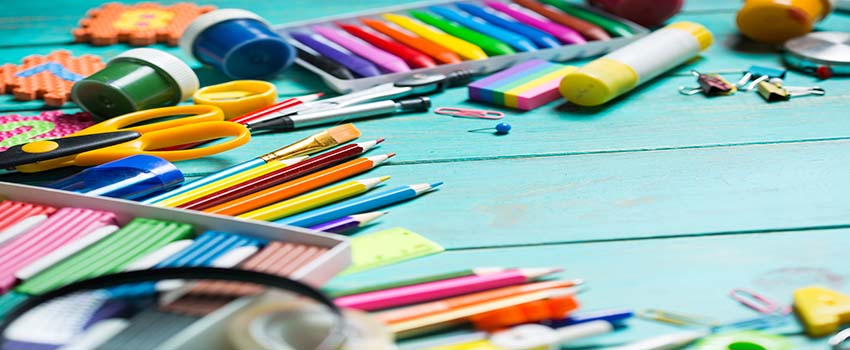 Even if you don't think you're the "artsy" type, it's fun to just let your creativity run wild—especially for kids. You can find fun art projects that are waiting to happen just about anywhere! Painting rocks, creating mood boards, making collages (using old photos or magazine clippings) are fun ways to get visual. You could also write poems, create storylines together (one person writes the first few sentences, then another family member builds off that and so on)—the options are endless when creativity's involved!
Walk That Walk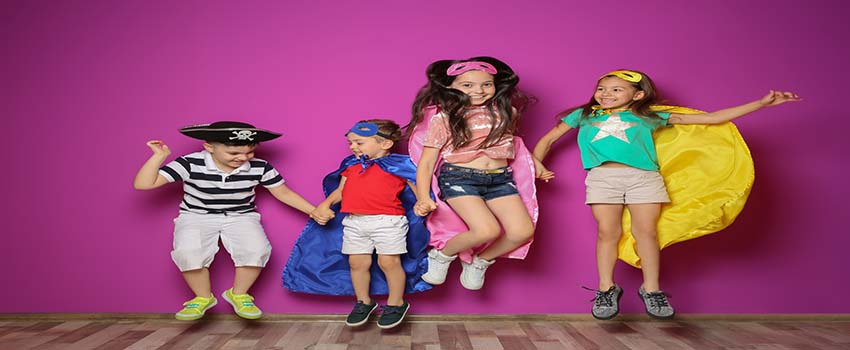 Create a runway and use it to show off the day's creations, or host a fashion show. You could allow the kids to dress up in their favorite outfit or costume, create outfits, follow a theme—the options are endless. Maybe even have a fashion show from clothing made from toilet paper (or sheets, since we know T.P. can be like gold!)
Whatever your spring break entails, it's bound to be one to remember. From fun learning games and hands-on activities to experiencing other cultures and getting some fresh air, spring break (and any other day of the year) can be educational and full of exciting things to do. So relax, have fun, and make sure to enjoy every moment spring break has to offer.