With a flair for fashion, the Simply Stylish collection pairs classic patterns with stunning embellishments to create an inspirational environment where all students can learn and grow.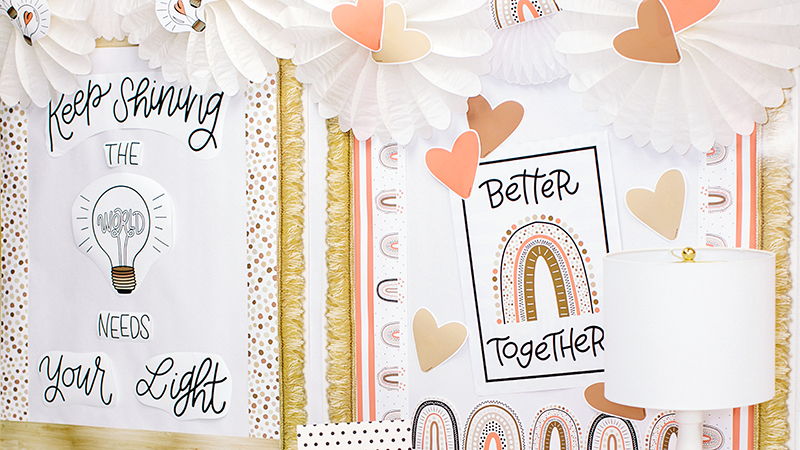 Styled by Melanie Ralbusky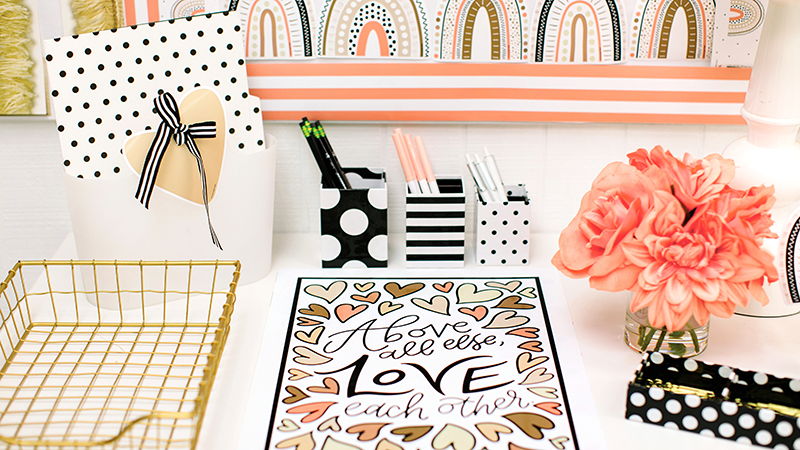 Turn your work, teaching, or learning environment into a bright space with organized style!
Each versatile border features a stylish design and unique pattern to add the perfect finishing touch to any room or display!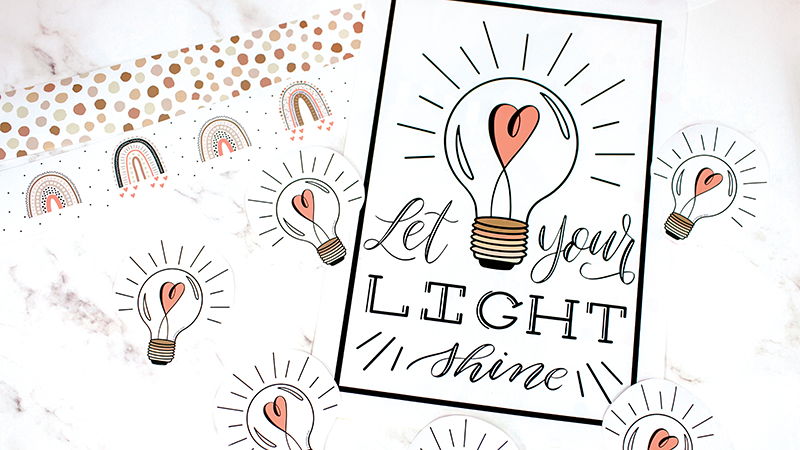 Pair soft, neutral tones with motivational messages to create an inspiring environment that students will love!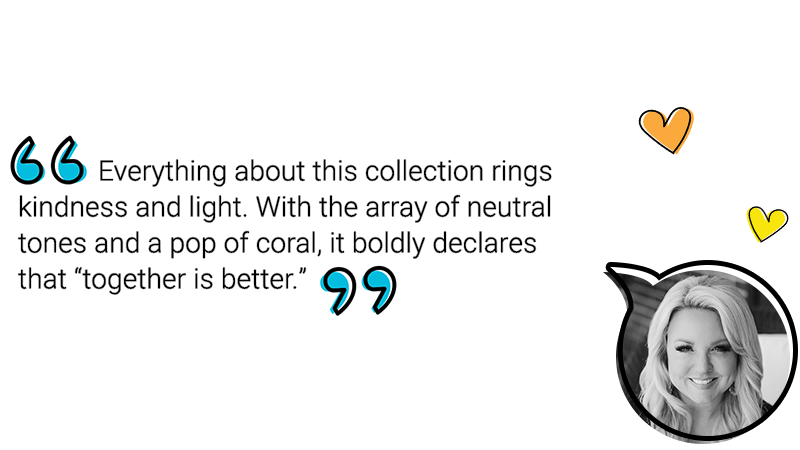 Bring kindness and light to your classroom this and every year!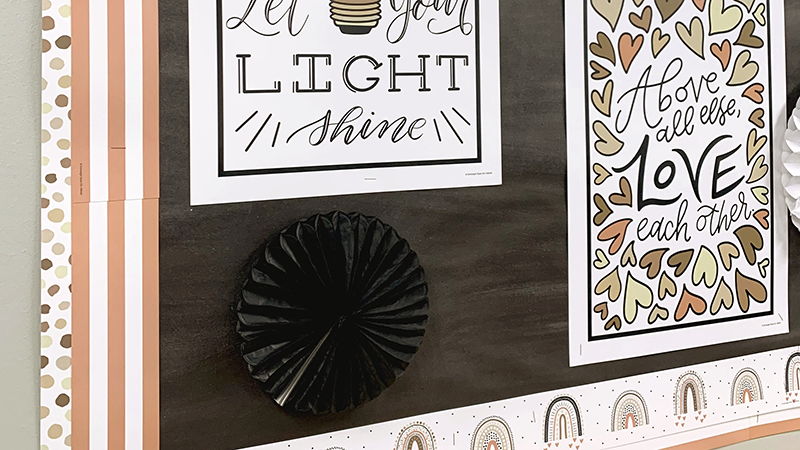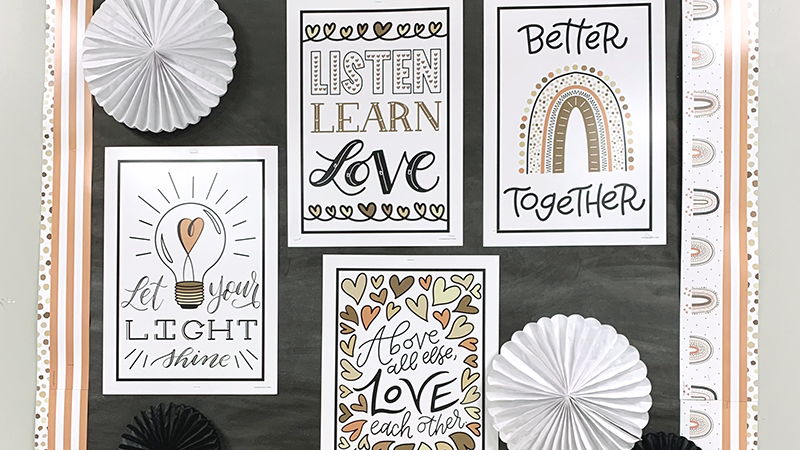 Encourage students year-round with motivational posters that feature powerful messages.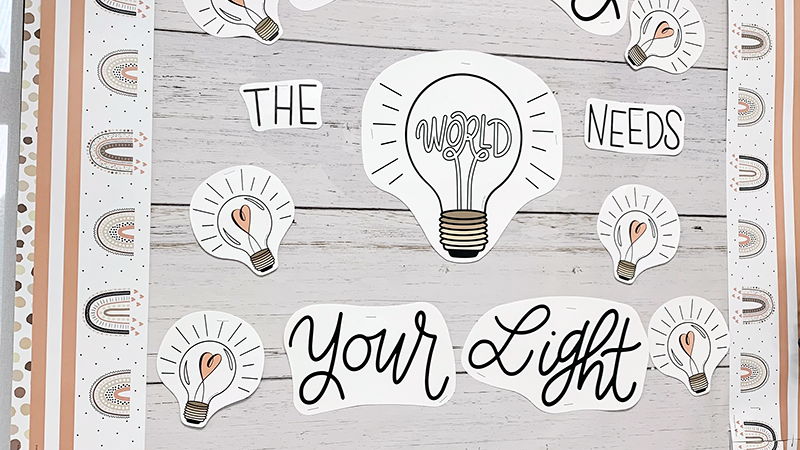 Combine versatile borders with inspiring bulletin board sets to create learning displays that motivate your students to learn!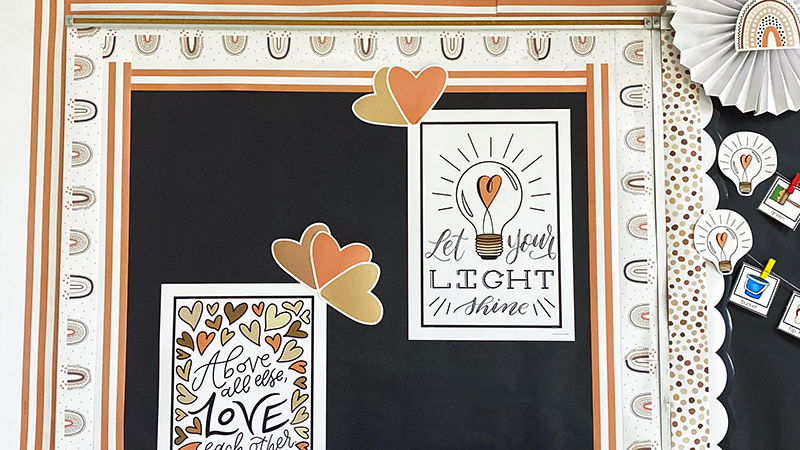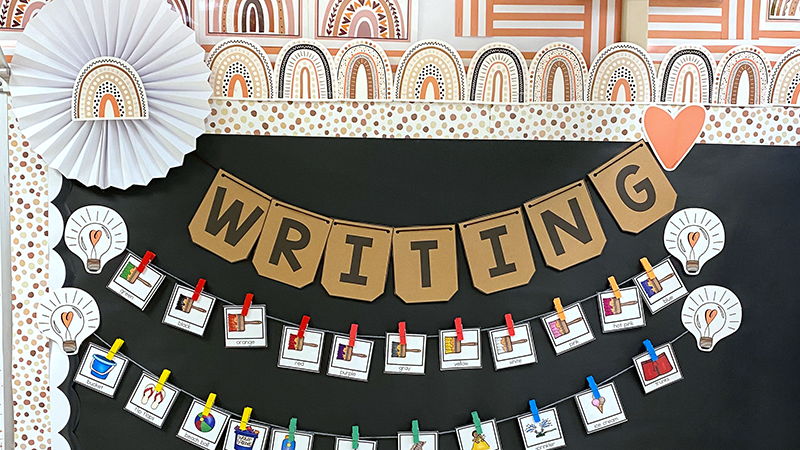 Mix and match patterns to create eye-catching learning displays for your students.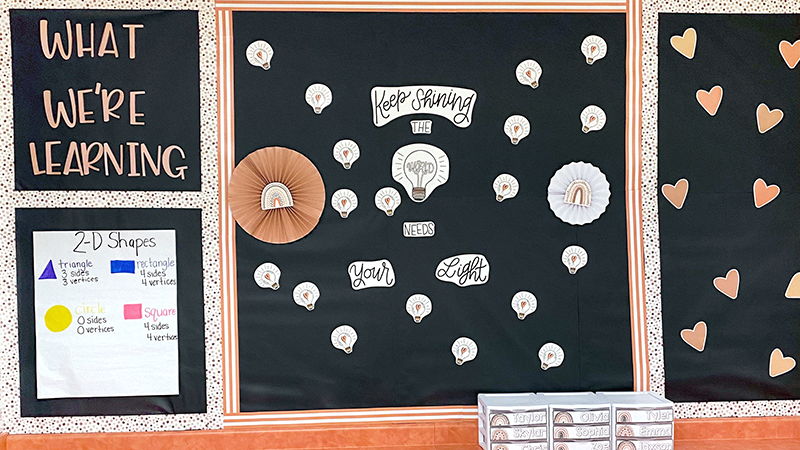 Encourage students to spread their light with the Keep Shining Bulletin Board Set!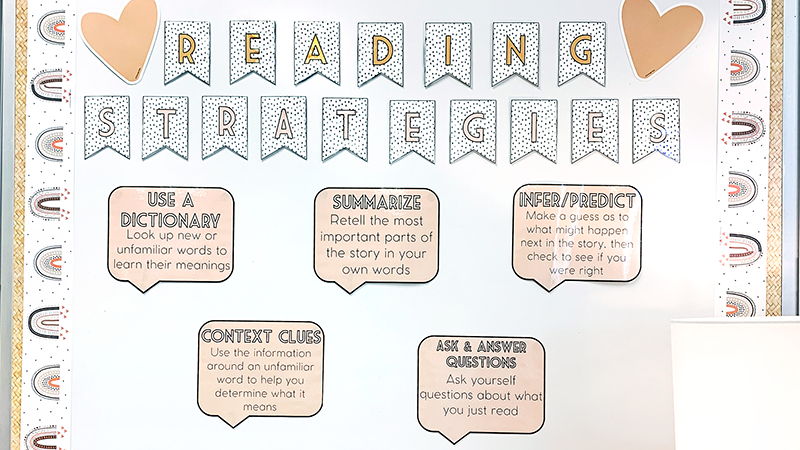 Use stunning borders and neutral-tone cut-outs and accents to add a touch of kindness to any display!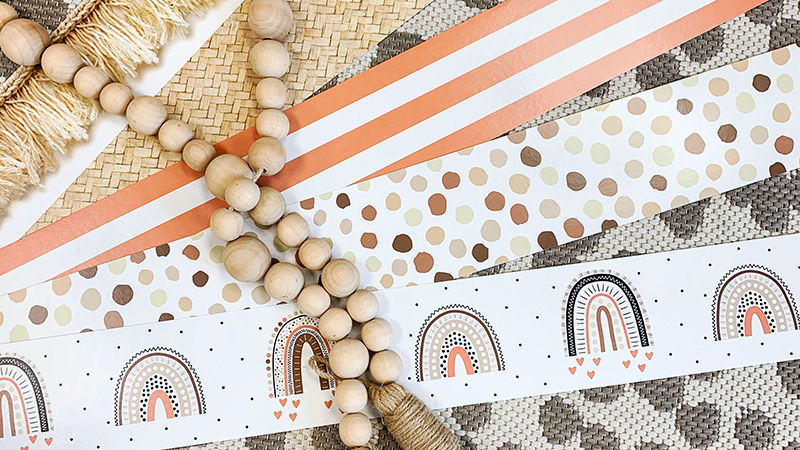 Layer multiple borders to create versatile learning displays.
Simply Stylish Inspiration From Teachers Like You
Get featured by using #carsondellosa or tagging @carsondellosa on Instagram!
Give your classroom style that inspires.
Classic patterns, calming and neutral embellishments, wood elements, and succulent designs create an stylish environment where students love to learn and grow.