Carson Dellosa Education Encourages the Importance of Literacy
Encouraging literacy has been a blast!
COLUMBUS, Ohio | March 28, 2019

We love partnering with teachers and parents to inspire children's love for reading. Research shows that family engagement has a positive impact on children's reading achievement, and we understand the costly pressure that teachers face to outfit their classrooms with essential literacy resources.
In honor of National Literacy Month (March), our Columbus team reached out to the local community, via social media, to see how we could help encourage reading awareness through the donation of literacy baskets. After correspondence back and forth, we excitedly partnered with the United Preparatory Academy and the South-Western Preschool Center PTA, both of which received 10 literacy baskets filled with amazing products like fiction and non-fiction books, bulletin boards, decor and more, to help teachers (and parents) be as prepared as possible to tackle literacy with confidence.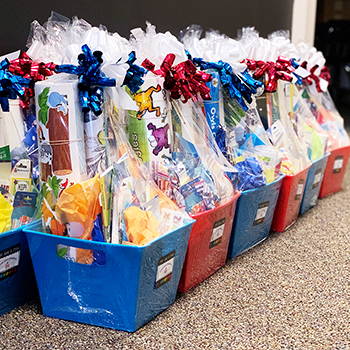 These literacy donations help ignite a passion for reading, just ask Valerie Kunze, the School Director for United Preparatory Academy. She helps serve 100 kindergarten and first grade students on the near-east side of Columbus—she distributed the baskets to her teachers in preparation for the school's Literacy Night.
"This is an opportunity for families to learn more about literacy and helping their children to read and practice at home. We hope to give resources, books, and other exciting things that celebrate reading to our families," Kunze said.
A similar story is true for the South-Western Preschool Center PTA that held a specially-themed literacy event. Teacher and PTA member, Aaron Brill, helped plan a Winter Wonderland-themed Literacy Night for his community.
"The majority [of attendees] were preschoolers ages 3 to 5—and many had their siblings attend as well. The night was open to the whole school district, so there were quite a few teachers present for the event," said Brill.
We're extremely proud to have participated in meaningful (and fun!) literacy programs for the local community. We look forward to continued collaboration with school representatives to foster children's literacy.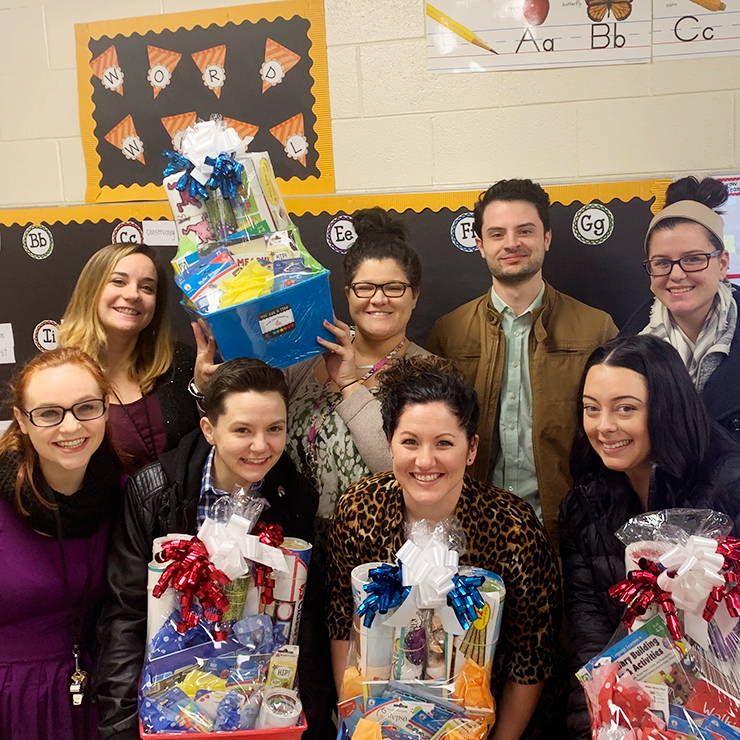 Happy teachers smiling with their donation bundles.
… we understand the costly pressure that teachers face to outfit their classrooms with essential literacy resources.
About Carson Dellosa Education
At Carson Dellosa, we believe that education is everywhere. Whether at school, at home, or on-the-go, life is filled with learning moments. As the market-leading publisher of children's supplemental educational products, we've been bridging school and home with innovative solutions for teachers and families for more than 40 years. Our market-leading brands Carson Dellosa Education®, Spectrum®, Summer Bridge®, Schoolgirl Style™, Thinking Kids®, Brighter Child®, and Rourke Educational Media are available at more than 10,000 retail locations.
Contacts
Julia Davis, VP Marketing, Carson Dellosa Education, 443-631-0683; jdavis@carsondellosa.com
Scott Evans, Chairman of the Board, Carson Dellosa Education, 610-263-0107