Learning is the passport to endless adventures with the Let's Explore collection! Dress up any classroom space with travel-inspired bulletin board cutouts, bulletin board sets, organizational tools, and a nostalgic color palette to spark educational inspiration.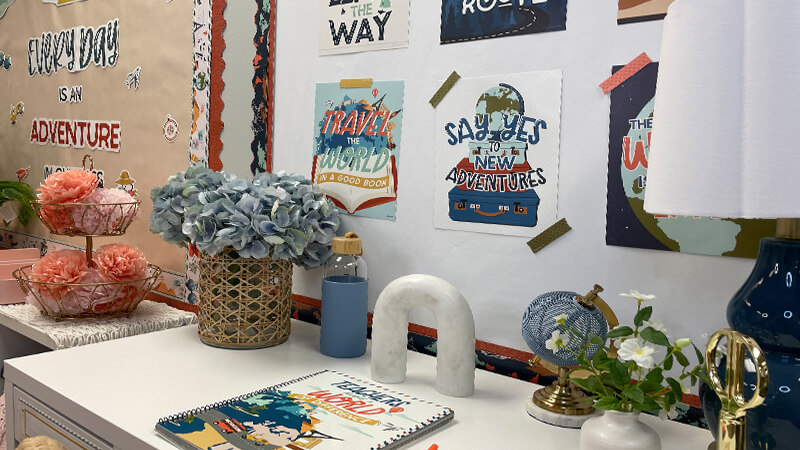 Turn your learning space into a passport for learning adventures with travel themed classroom decorations.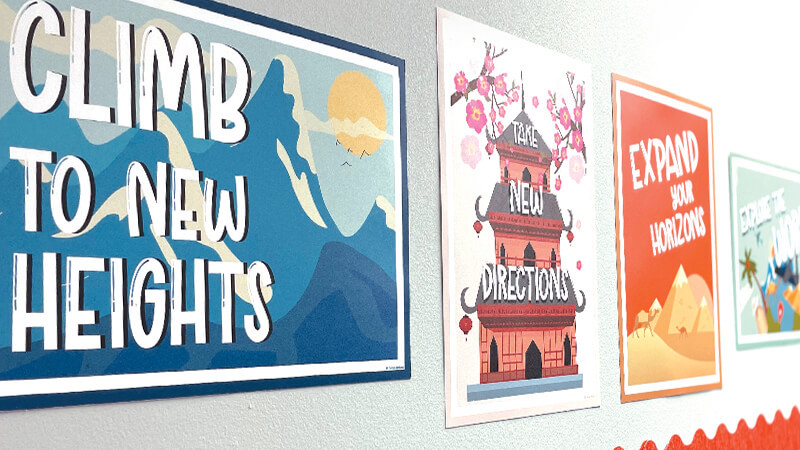 Inspire students year-round with vibrant motivational posters.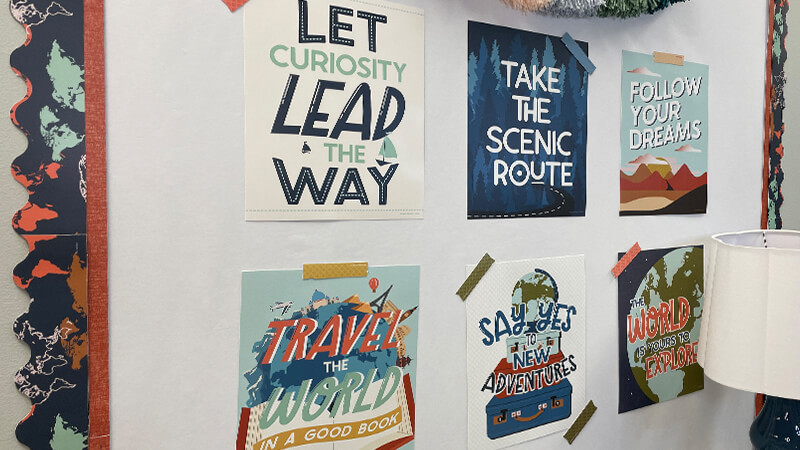 Label your classroom supplies and learning displays with motivational messages and colorful accents!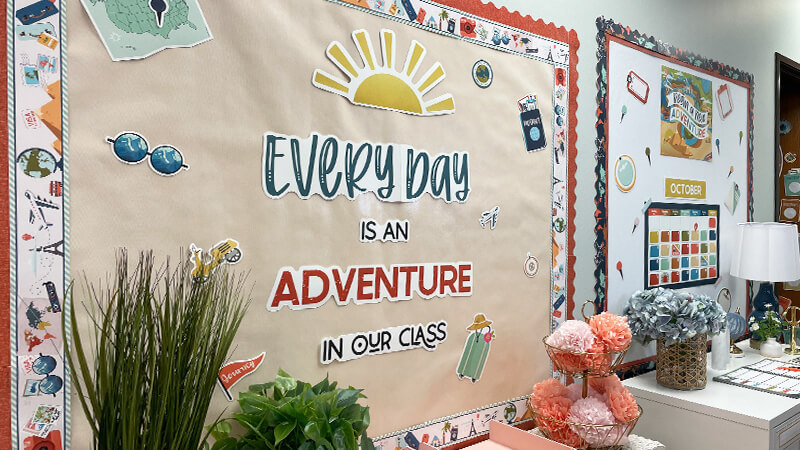 Spark a love for learning with an adventurous bulletin board set.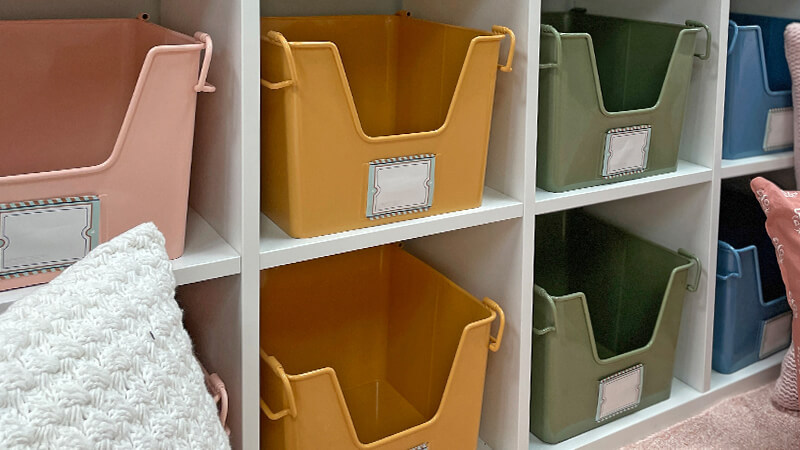 Organize student and classroom supplies with labels and name tags.
Use versatile bulletin board sets to decorate any corner of your learning space.
Create a worldly learning environment with travel themed classroom decorations.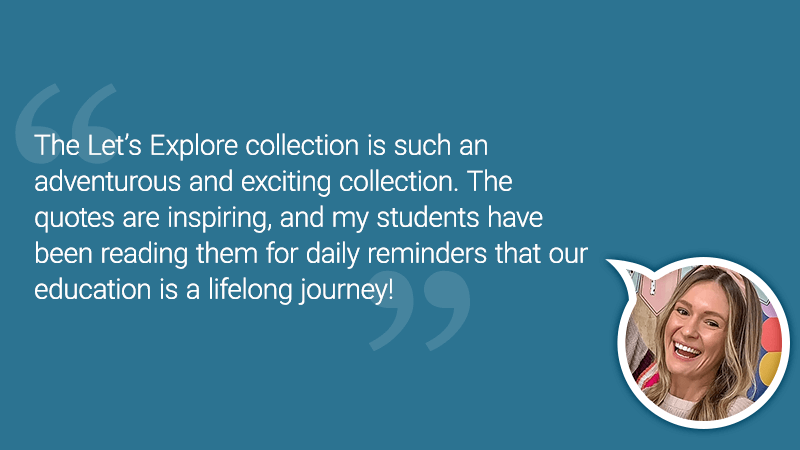 Bring adventure and excitement into the journey of education.
Styled by Patrice Jenkins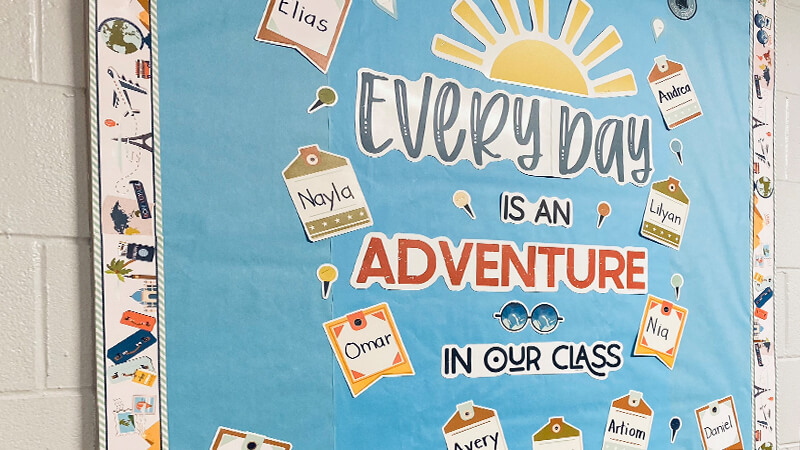 Encourage students to celebrate learning everyday.
Inspire new learning adventures.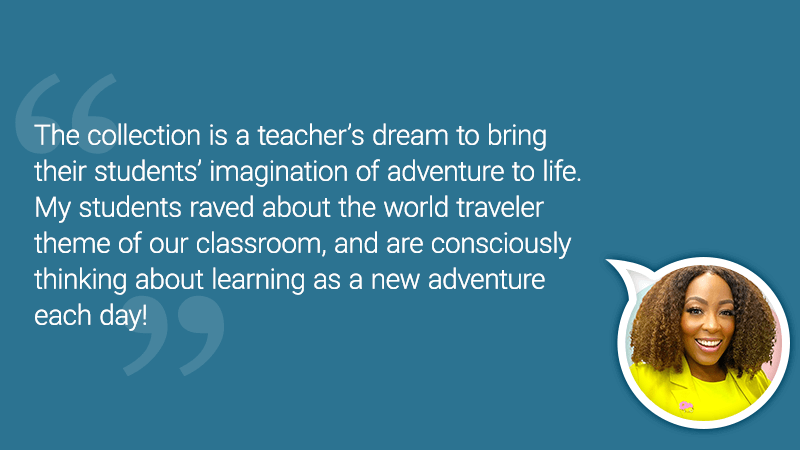 Create a world traveler theme your students will rave over.
Let's Explore Inspiration From Teachers Like You
Get featured by using #carsondellosa or tagging @carsondellosa on Instagram!