Transform your classroom into a cheerful, welcoming space that all students can enjoy with the bright, animated positivity of the Kind Vibes collection.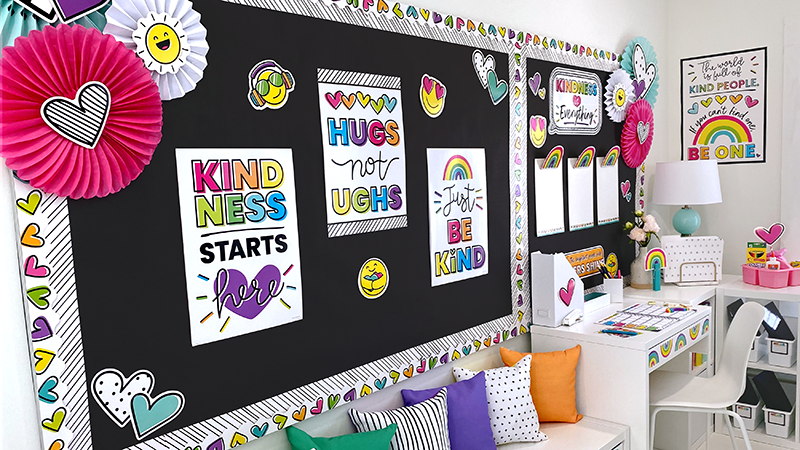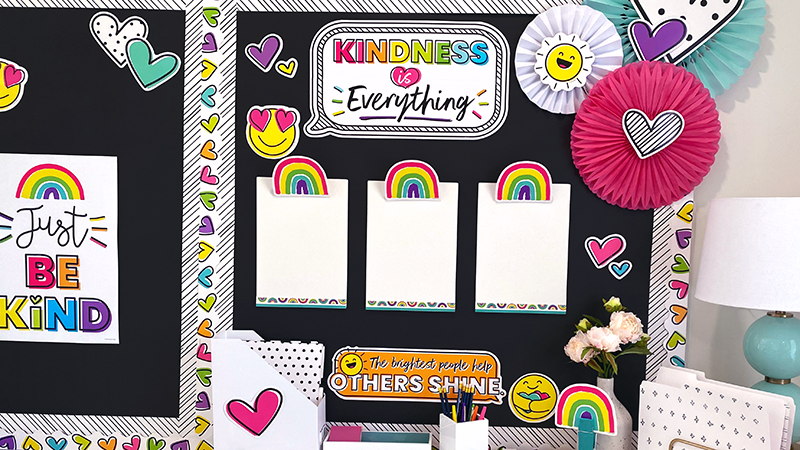 Give classroom management a vibrant and inspirational refresh.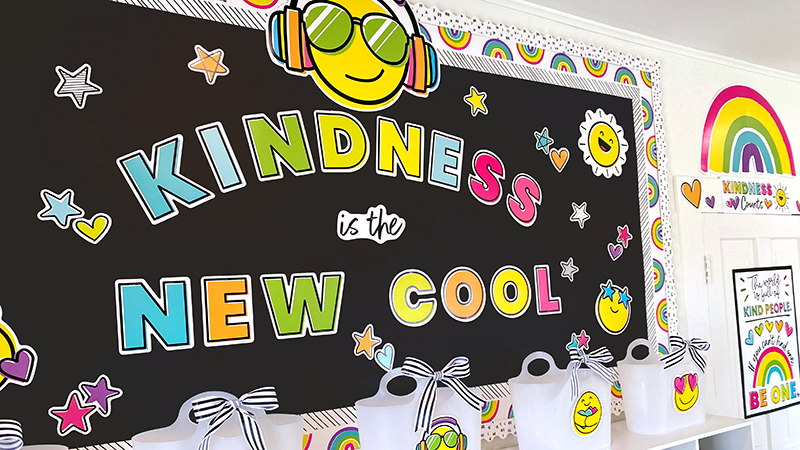 Label your classroom supplies and learning displays with motivational messages and colorful accents!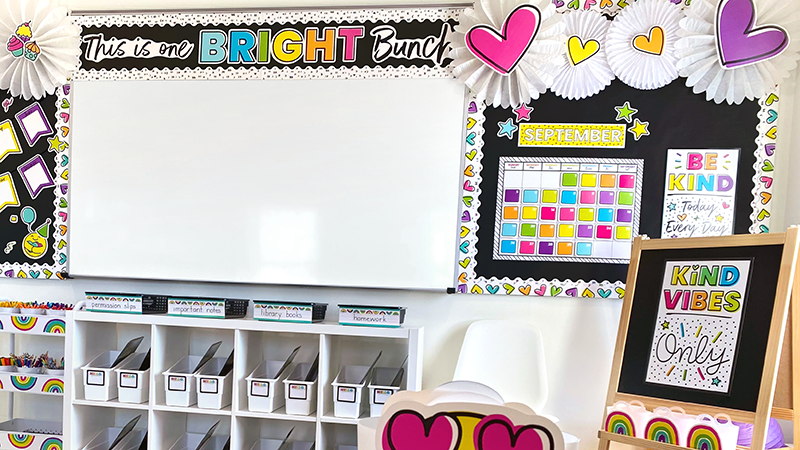 Stay up to date each month with birthdays, schedules, and more with brightly colored calendars.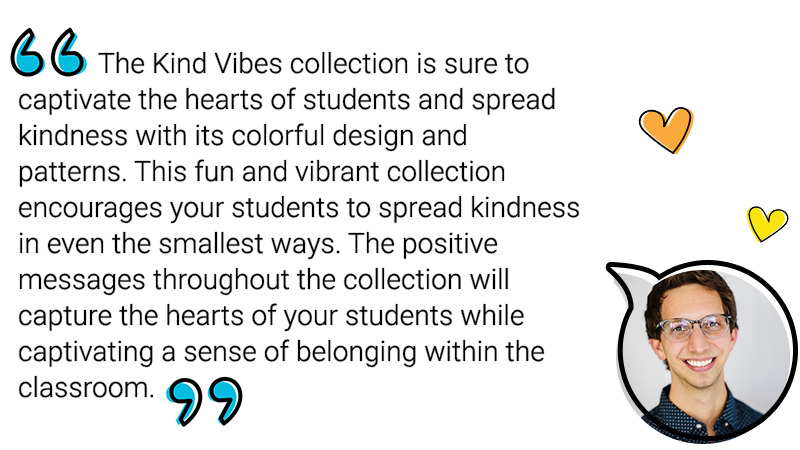 Capture hearts through positive messages and colorful designs.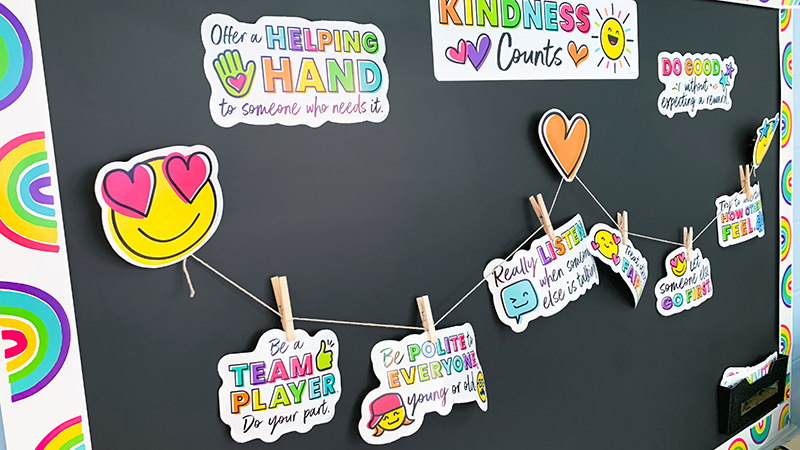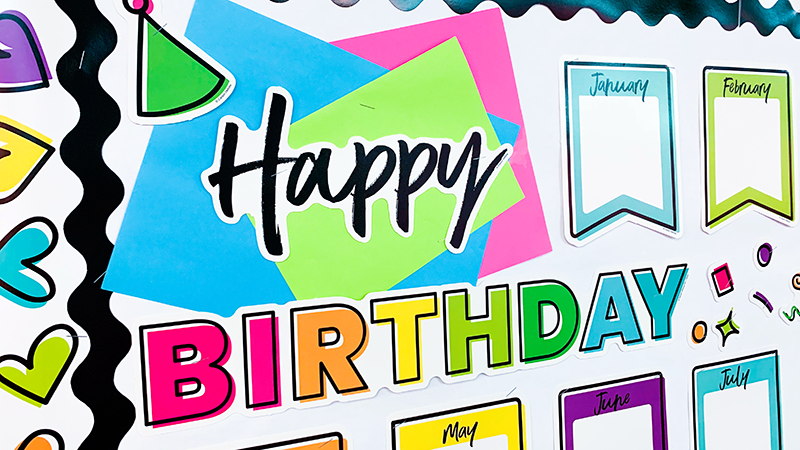 Display students' birthdays year round with a stylish birthday bulletin board set.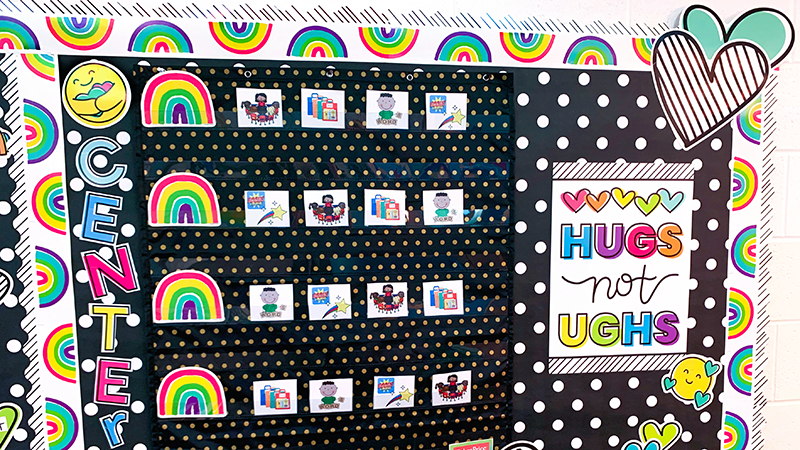 Rainbow accents and heart-warming cut-outs transform learning displays.
Teach essential scheduling and organizational skills with rainbow-themed nameplates, labels, and organizational charts.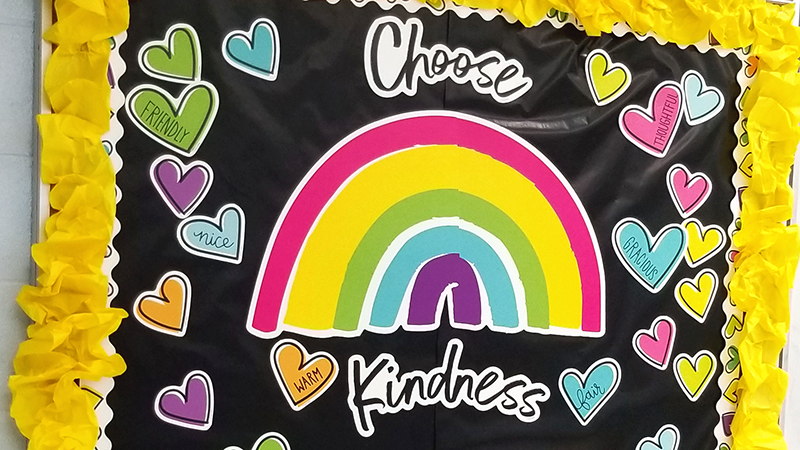 Styled by Danielle Alanna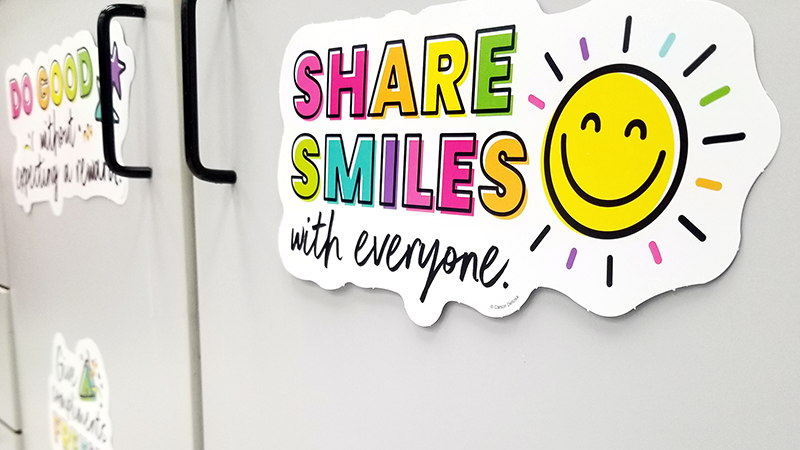 Maintain a positive learning environment with motivational messages that inspire students to practice kindness.
Make each student's birthday feel special with a monthly birthday display chart.
Inspirational posters encourage positive thinking both in and out of the classroom.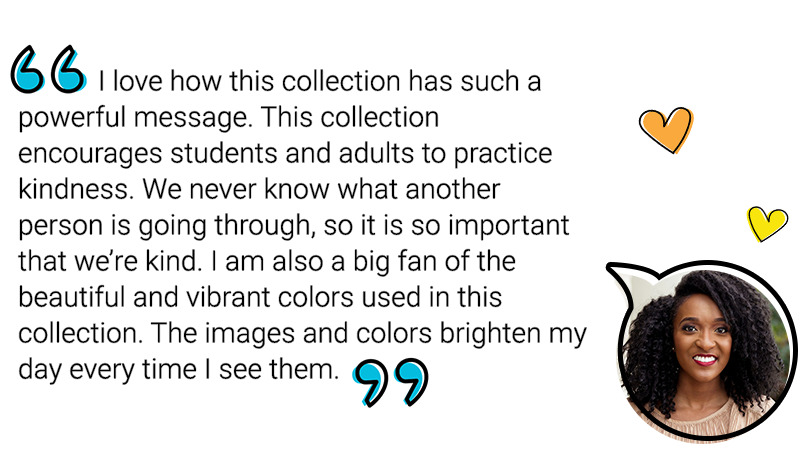 Encourage not only students to practice kindness, but adults, too!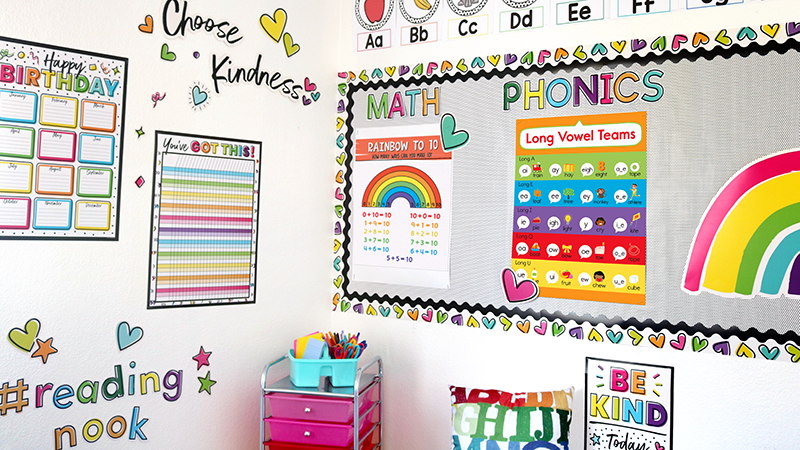 Styled by Abigail Peterson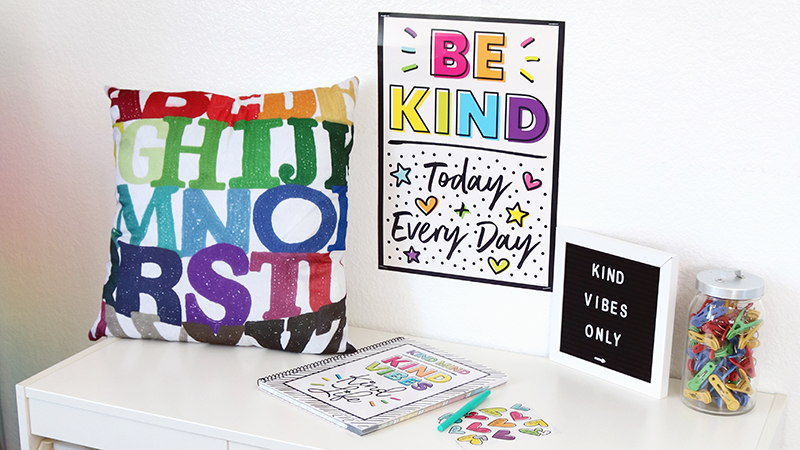 Eye-catching labels and posters encourage a vibrant, positive learning space that children love.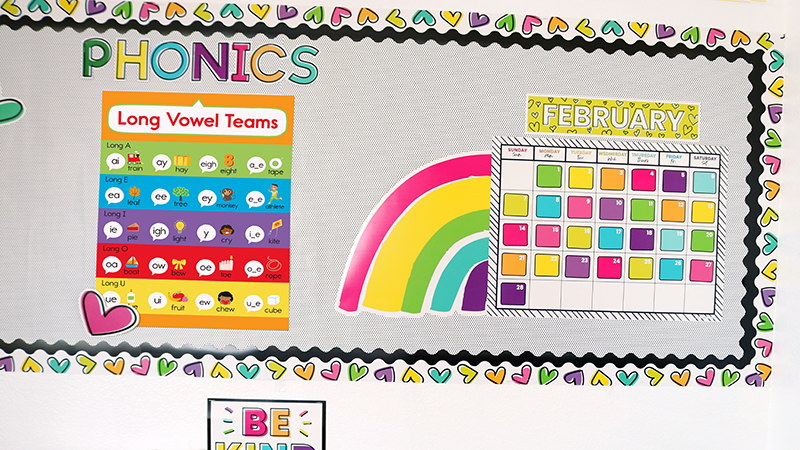 Teach students essential scheduling skills with bright pops of color and neat, clean designs.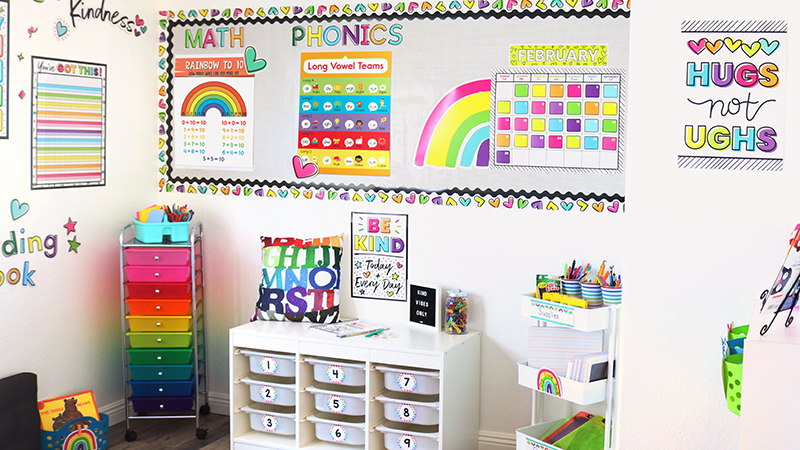 Create inspirational corners throughout your learning center with multi-colored incentive charts and birthday displays.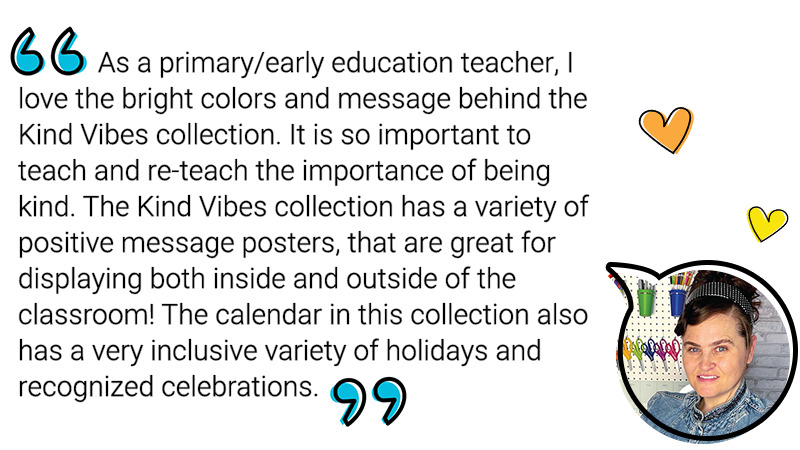 Create an atmosphere that exudes love and kindness!
Kind Vibes Library Makeover with Carson Dellosa & @HappilyEverElementary

Kind Vibes Inspiration From Teachers Like You
Get featured by using #carsondellosa or tagging @carsondellosa on Instagram!