Turn any space into a happy learning environment with the cheerful vibes of the Happy Place collection—featuring playful designs, pops of color, whimsical figures, and messages of positivity.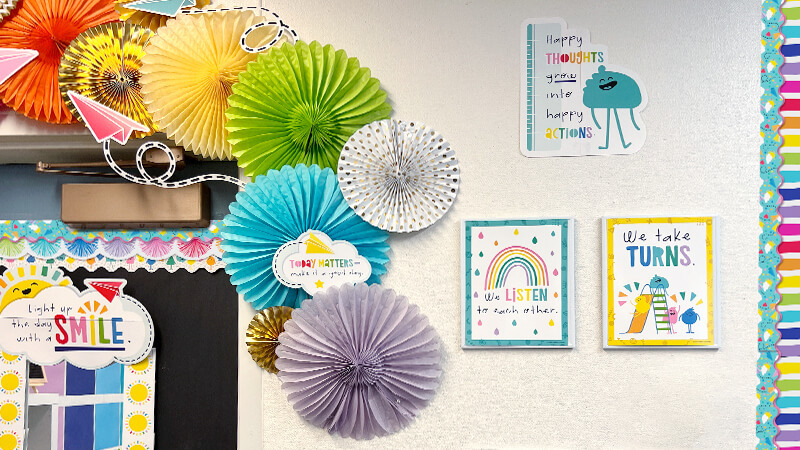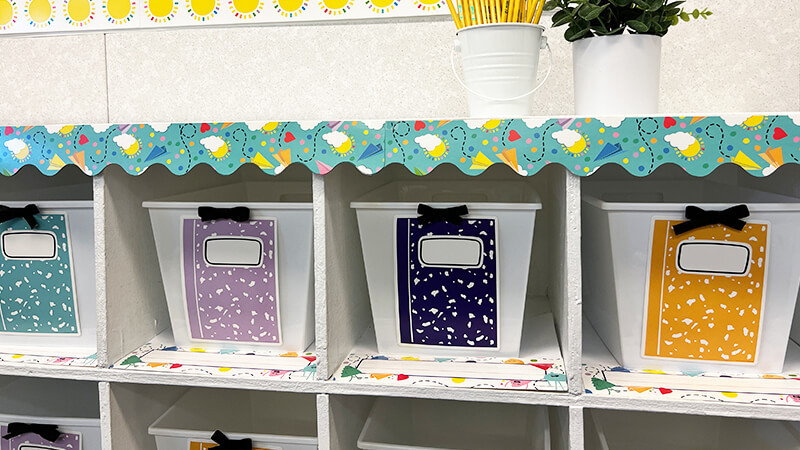 Design and organize a colorful classroom with noteworthy cut-outs.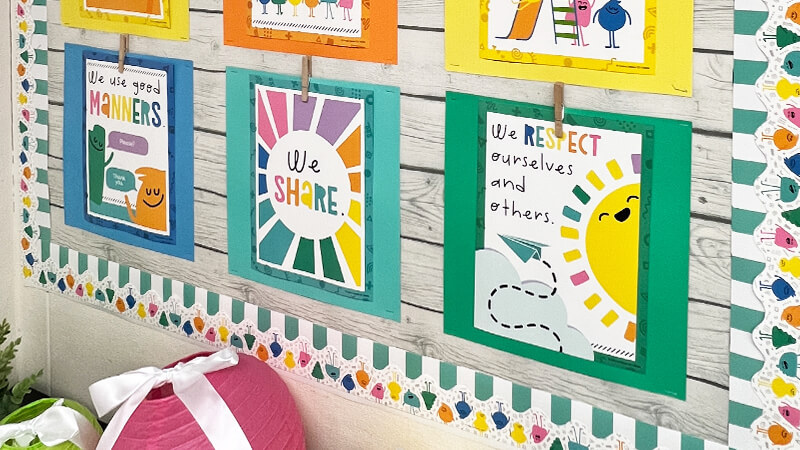 Create an inspirational space for students with motivational posters.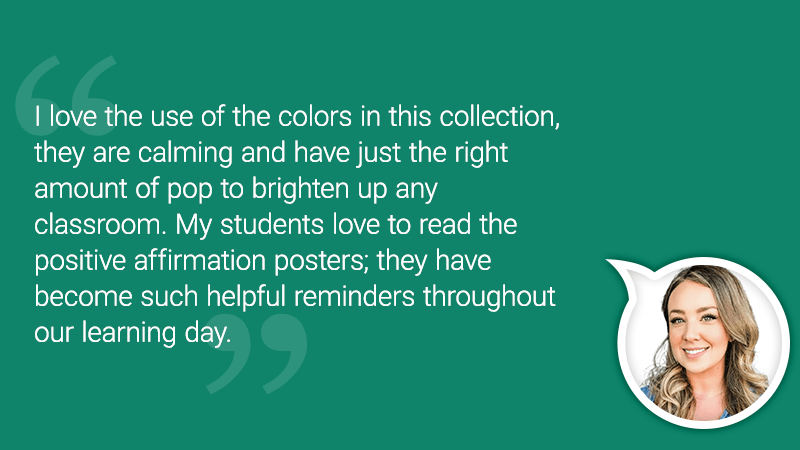 Happy Place features just the right amount of pop to brighten up your classroom.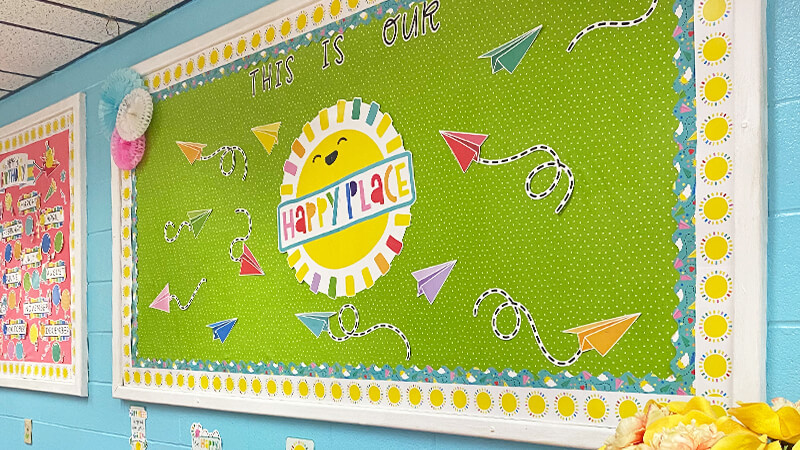 Styled by Shelby McDaniel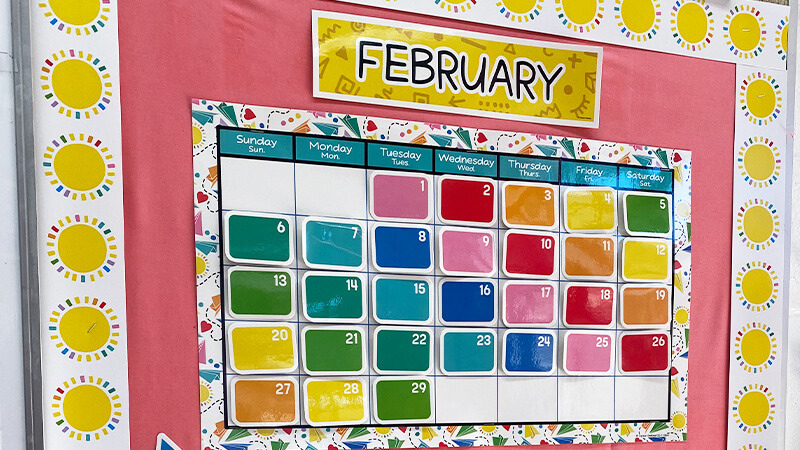 Put some sunshine into your classroom calendar display.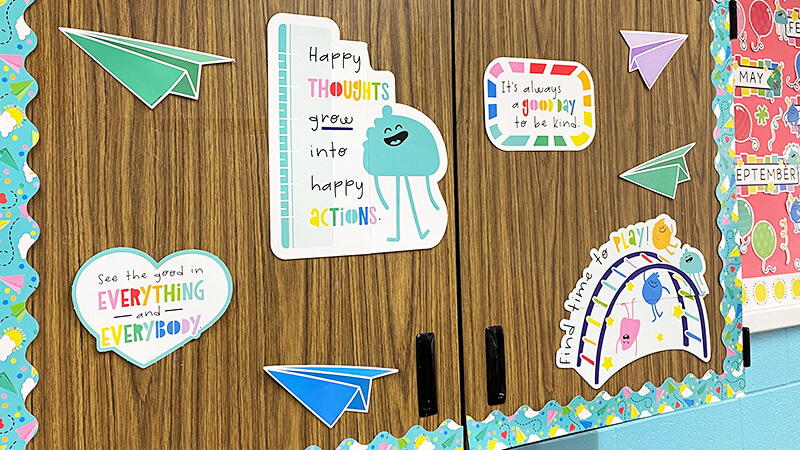 Brighten up cabinets with motivational messages and colorful classroom borders and accents.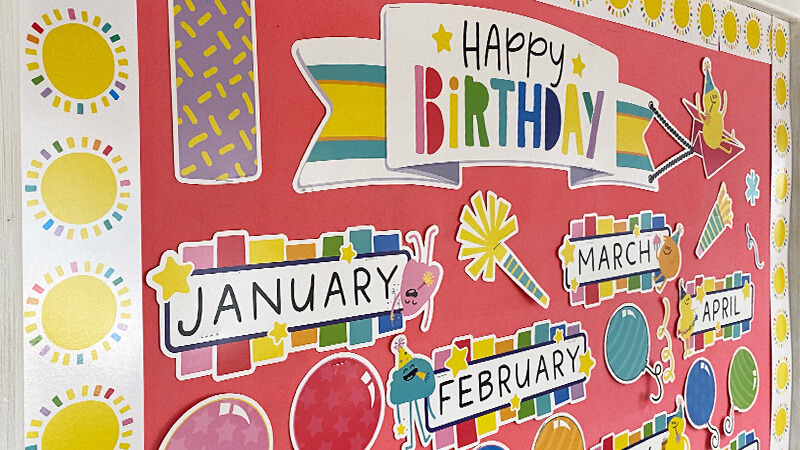 Every student will feel special on their birthday with this party décor.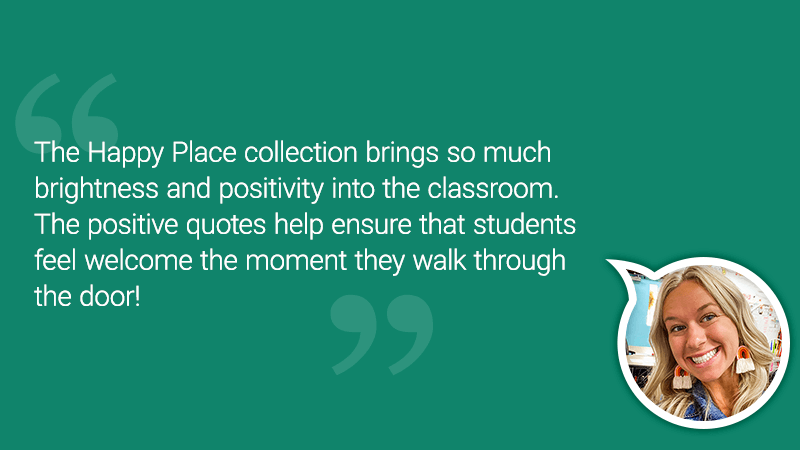 Bring brightness and positivity into your classroom.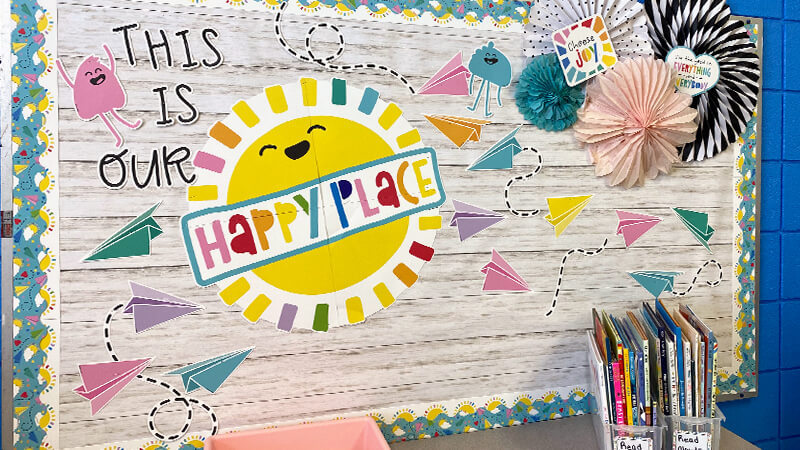 Styled by Brianna Frizell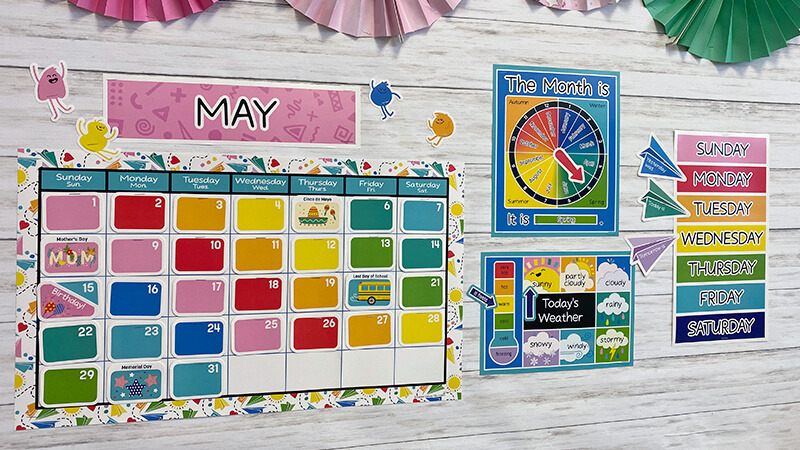 Add vivid designs and pops of color to your time, weather, and seasons lessons.
Create a happy and inspirational learning space with motivational classroom charts and posters.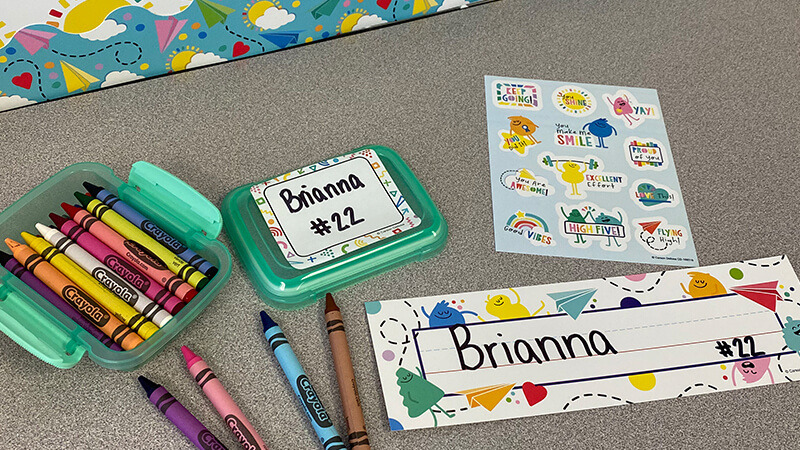 Personalize students' workspace with customizable name tags, desk nameplates, and colorful stickers.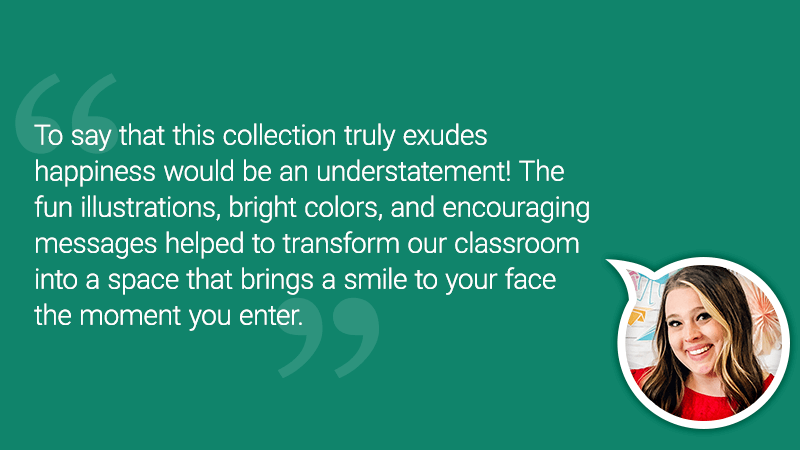 Transform your learning space into a happy place.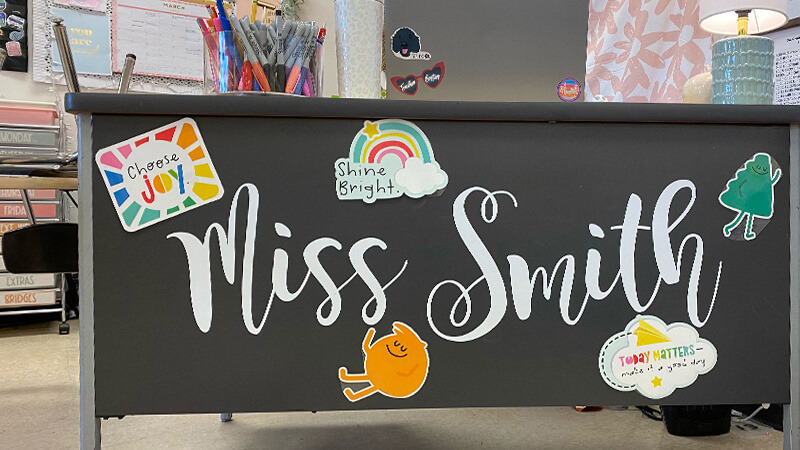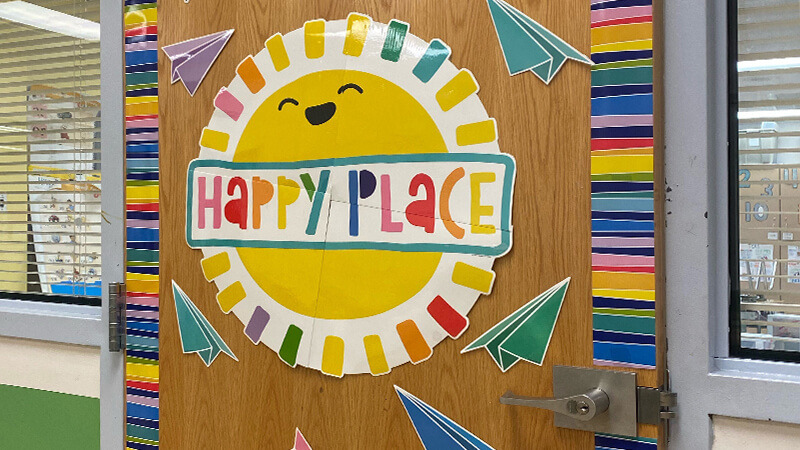 Welcome your students to a place of sunshine and happiness.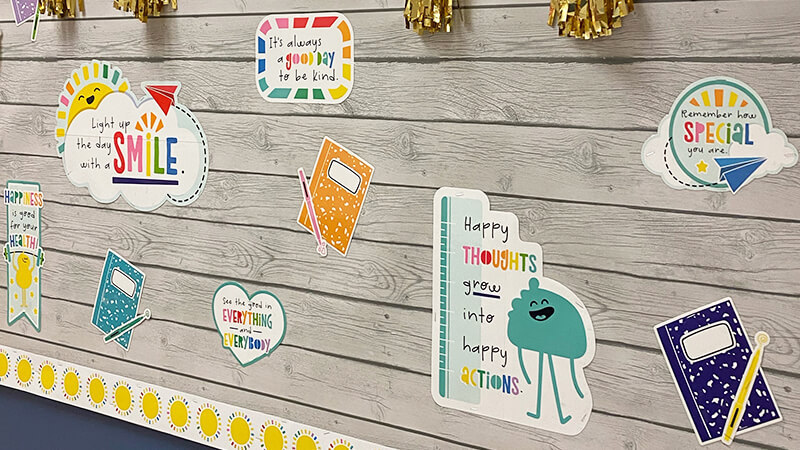 Make your classroom décor pop with cheerful borders and motivational bulletin board cut-outs.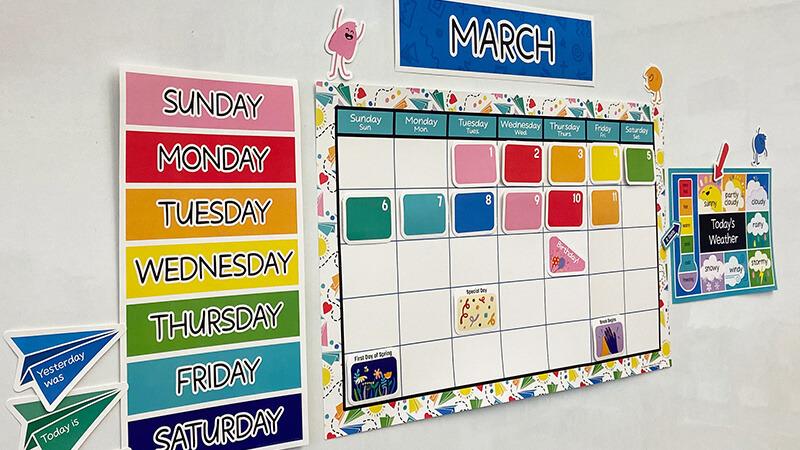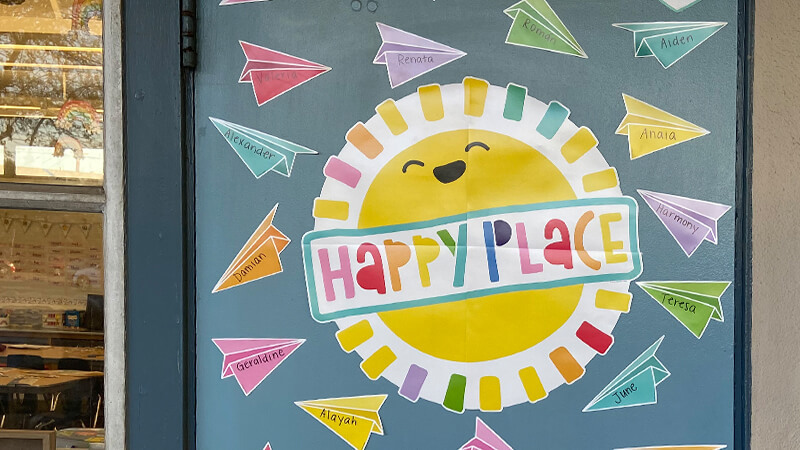 Create a colorful and cheerful classroom door.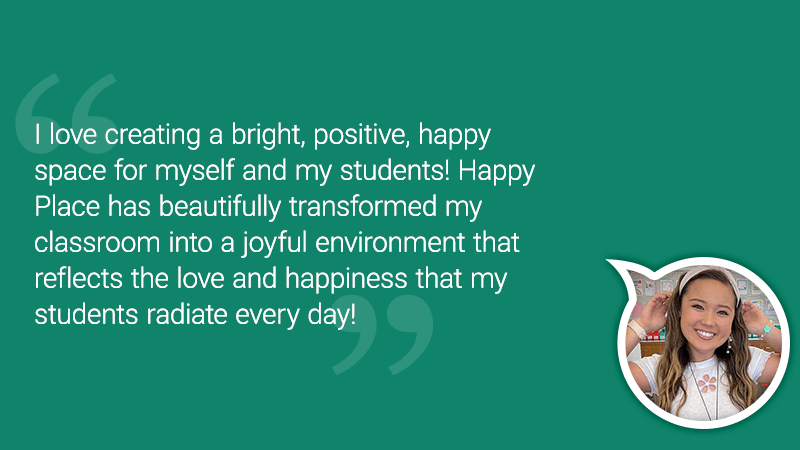 Transform your classroom into a joyful environment.
Happy Place Inspiration From Teachers Like You
Get featured by using #carsondellosa or tagging @carsondellosa on Instagram!