Common Core State Standards
Got questions about Common Core? We've got answers!
You may hear a lot of talk these days about Common Core State Standards. Many teachers tell us that these new standards are a way to encourage authentic learning and put students on the road to college and career readiness. Click on any of the questions below to find your answers about Common Core.
What are Common Core State Standards? Where did it come from?
These new standards, for kindergarten through grade 12, provide a clear, concise understanding of student learning expectations and focus heavily on applying classroom learning to the real world. Experts tell us these standards put students on the road to success by more fully preparing them for college and careers. These consistent new goals help teachers and parents stay on the same page, working together to help each student achieve.
Mission statement of the Common Core State Standards Initiative, CoreStandards.org:
"The Common Core State Standards provide a consistent, clear understanding of what students are expected to learn, so teachers and parents know what they need to do to help them. The standards are designed to be robust and relevant to the real world, reflecting the knowledge and skills that our young people need for success in college and careers. With American students fully prepared for the future, our communities will be best positioned to compete successfully in the global economy."
"The Common Core State Standards (CCSS) initiative is a state-led effort that is sponsored by the Council of Chief State School Officers and the National Governors Association Center for Best Practices that strives to create rigorous, clear, and consistent academic standards. It is not a federal government program and is in no way a part of the No Child Left Behind Act or any other federal education law." –Washington Teaching Ambassador Fellow Greg Mullenholz
What is the purpose of the Common Core State Standards?
If your eBook is damaged, there may have been an interruption in the downloading process that caused the file to corrupt. To download your eBook again, visit the Digital Locker section of your account or follow the link located in your order confirmation email that will take you to the Download My eBook page. If, after downloading a second time, your eBook is still damaged, please contact Customer Service at 800-321-0943.
What are some of the characteristics of Common Core?
No, all products on this site including eBooks are subject to the copyright of Carson Dellosa Education and as such are not editable.
If the eBook has been purchased within the past 30 days, you may log into your account and go to the Digital Locker section. Locate the eBook you would like to download and follow the instructions on the page. If you do not have an account, follow the link located in your order confirmation email, which will take you to the Download My eBook page.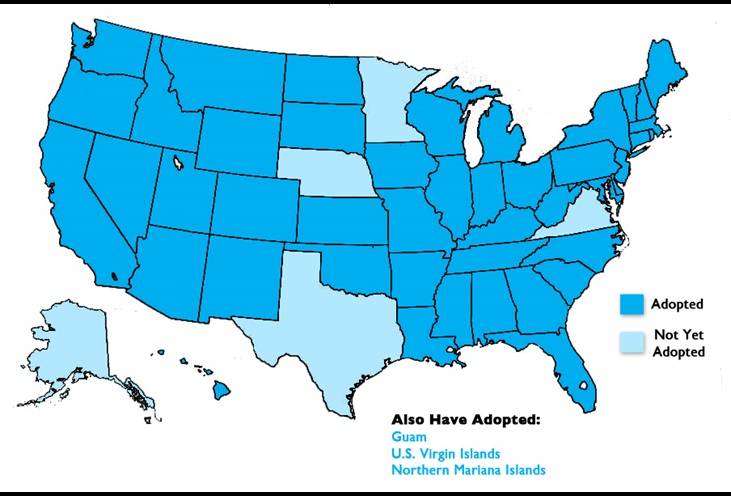 What does Common Core mean for math?
Overall, the new standards support a stronger emphasis on conceptual understanding and using math to solve problems. They also support students' authentically learning each concept, becoming able to reason, practice, and integrate each new skill into their day. More specific goals for each academic level include:
In K–Grade 5, the new standards will focus on building a foundation in whole numbers, addition, subtraction, multiplication, division, fractions, and decimals in preparation for more demanding concepts in middle school.
In middle school, the goal is to ensure that students are able to perform hands-on learning in geometry, algebra, probability and statistics, as well as to prepare them for applying reason to high school mathematics.
In high school, the standards ensure that students are able to use logical thinking and reasoning in math and apply mathematical lessons to real-life situations.
What does Common Core mean for reading and language arts?
Across all grades, the new standards for reading/language arts will build the skills necessary for success in college and a career in the 21st century while specifically requiring students to:
Apply greater focus on informational texts, nonfiction literature and comprehension of complex text
Write logical arguments (opinion writing, persuasive arguments)
Develop a familiarity with writing short and in-depth research papers
Give effective speeches and presentations
Develop and use a wide vocabulary
Become adept at using appropriate media and technology to research, plan, write, and communicate
I'm a parent… how will Common Core affect my child?
The Common Core Standards were created to align with the expectations for college and career readiness. With this in mind, schools adopting Common Core are working hard to ensure that, upon their high school graduation, students will be prepared to succeed in their college courses or workforce training programs.
Students can expect more nonfiction reading, less rote memorization, and an emphasis on analysis and problem solving. Though parents can expect to see tougher work at younger ages, there will also be more time to focus on each lesson. Because of these changes, it is important for parents to keep an open line of communication with their child's teacher to determine ways to reinforce learning at home while also building their child's confidence.
The four essential keys parents will notice and can help by reinforcing are:
4 Keys for ELA/Literacy
Balance non-fiction and fiction reading
Talk about what you read using evidence from text
Use what you read to build your academic vocabulary
Learn about the world through reading
4 Keys for Mathematics
Master basic skills with speed and accuracy before moving on
Understand the "why" behind the "what" of math skills
Apply math to the real world
Become a proficient problem solver
Is Common Core more difficult? Will my child struggle?
The Common Core State Standards include rigorous content, which some children might find more difficult than they have encountered in the past. Reinforcing critical-thinking skills at home will help your child be confident and successful. Talk to your child's teacher or curriculum coordinator to find out how you can support your child.
Where can I find more information on Common Core?
There is a wealth of information and resources available at www.corestandards.org.
As well, Carson Dellosa has a number of educational experts on staff that are happy to answer questions you may have. Feel free to email us at dtc@carsondellosa.com.
Where can I find products to support the Common Core Standards?
Carson Dellosa uses an independent, third-party firm to certify that our products meet or exceed Common Core State Standards. This includes our most popular titles and series:
CenterSOLUTIONS® (Preschool–Grade 8, cross-curriculum)
Essentials Series (Kindergarten–Grade 3, cross-curriculum)
Guided Math Made Easy (Kindergarten–Grade 3, math)
Guinness World Records® (Grades 2–5, décor, books, puzzles, cards)
Learning Spot™ Lessons (Preschool–Grade 5, digital curriculum units for math, language arts, science, and social studies)
Ready to Test (Grades 3–6, test preparation)
Singapore Math (Grades 1–7, math)
Plus many more!
You can also check out our One-Stop Standards Shop for even more helpful products aligned to Common Core Standards.