Classic classroom themes are back with the fun and trendy Black, White & Stylish Brights collection.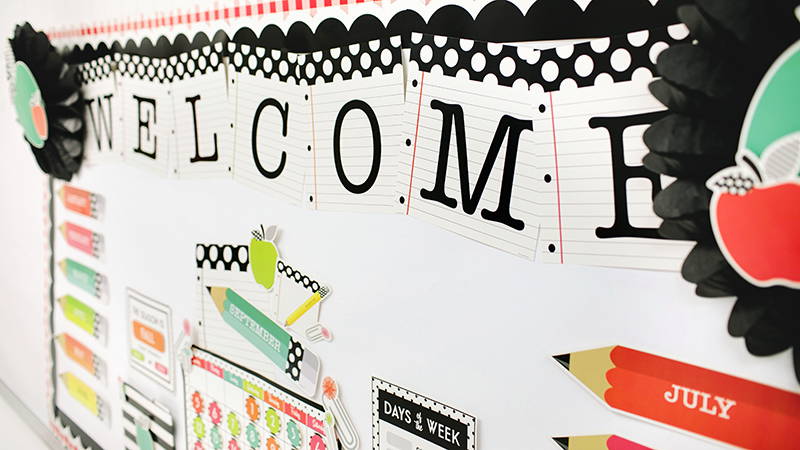 Styled by Melanie Ralbusky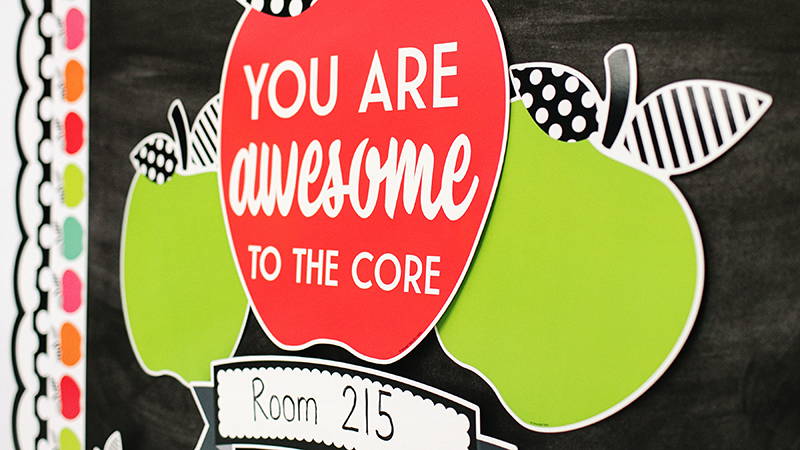 Create an encouraging classroom atmosphere with inspirational messages that motivate students.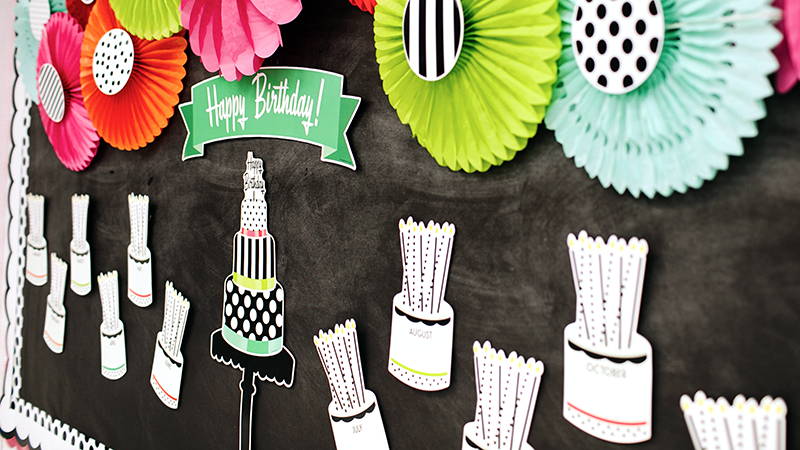 Celebrate student birthdays with eye-catching displays and festive décor!
The Jobs Mini Bulletin Board Set reinforces a positive work ethic in the classroom by using organized, multi-color accents.
Create a fun and functional atmosphere where students can thrive!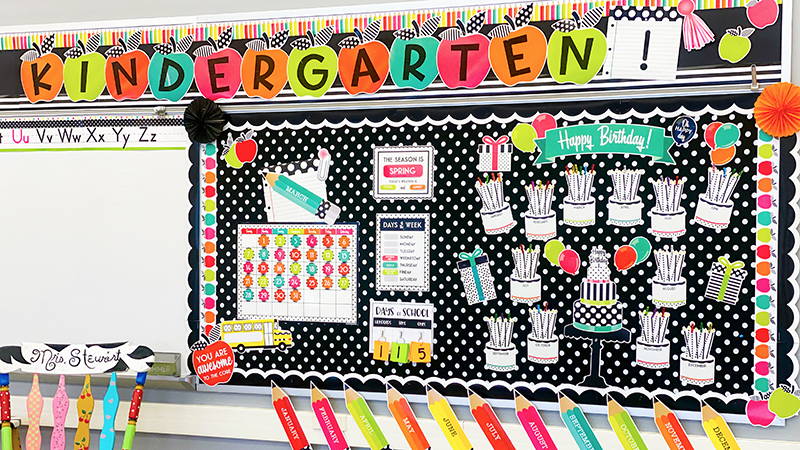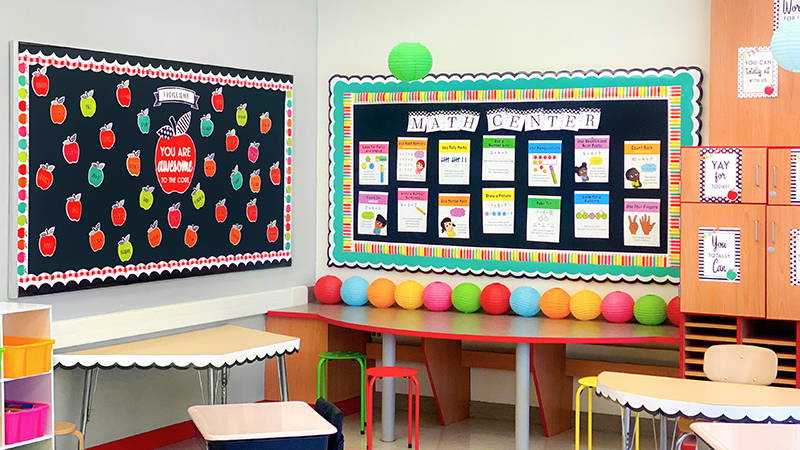 Add vibrant designs and pops of color to visual displays throughout your classroom.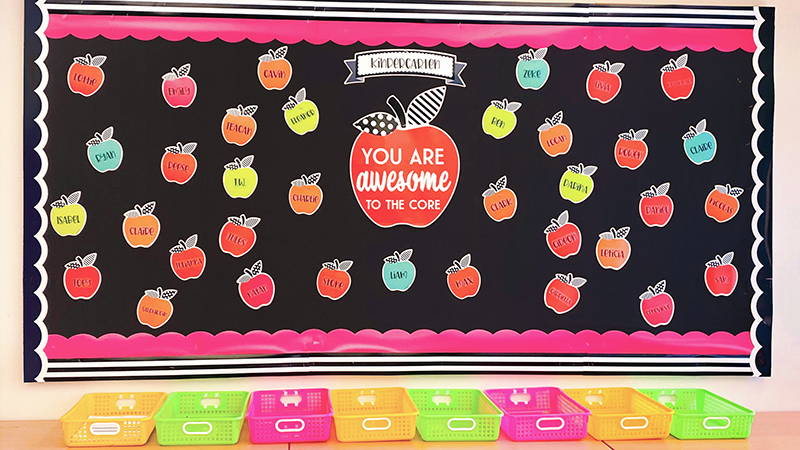 The eye-catching cut-outs are a great, versatile tool for creating name labels for students!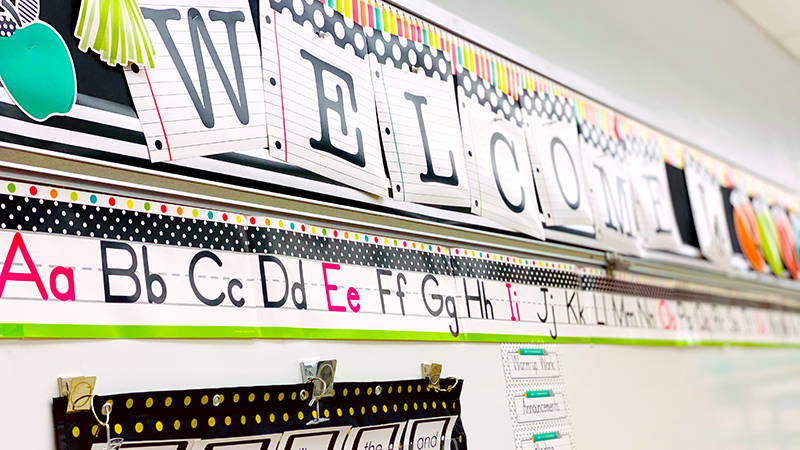 Create a warm, welcoming feel to your classroom!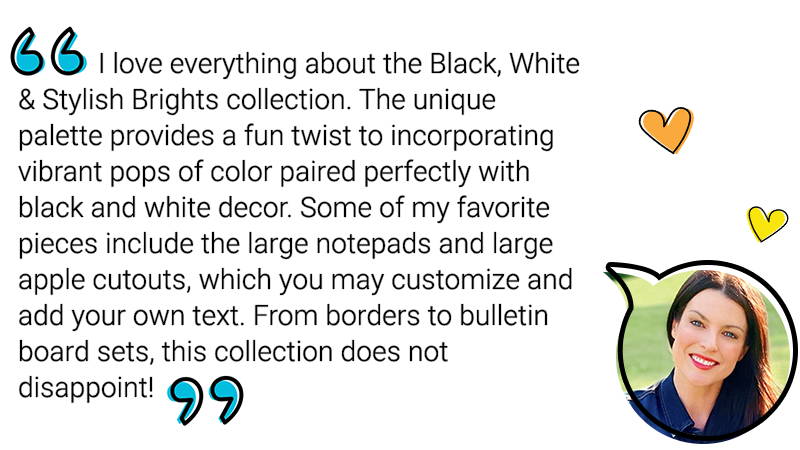 Customize your classroom with vibrant décor you can personalize for your students!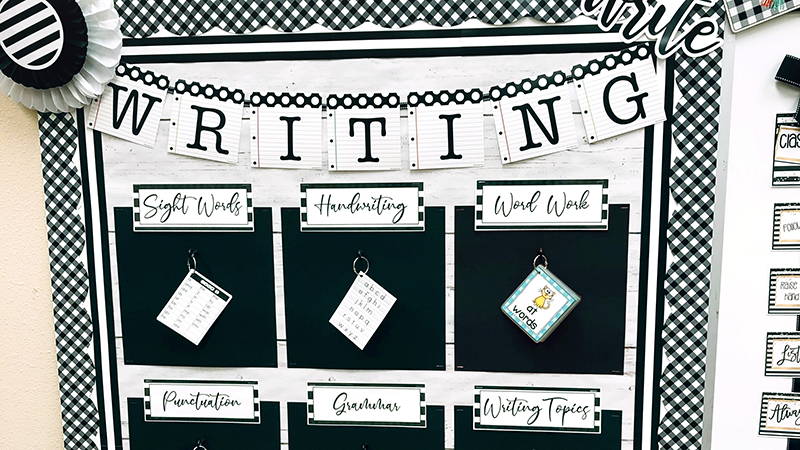 Decorate your bulletin boards year round with eye-catching banners and accessories that make learning fun.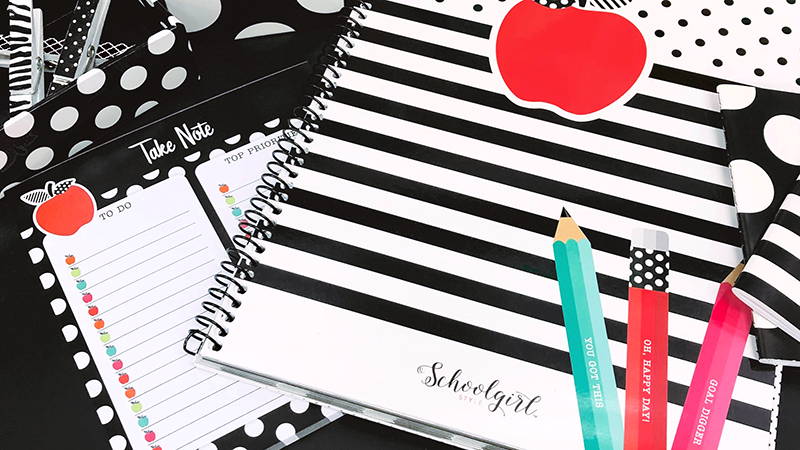 Organize your school year in style from daily tasks to classroom planning.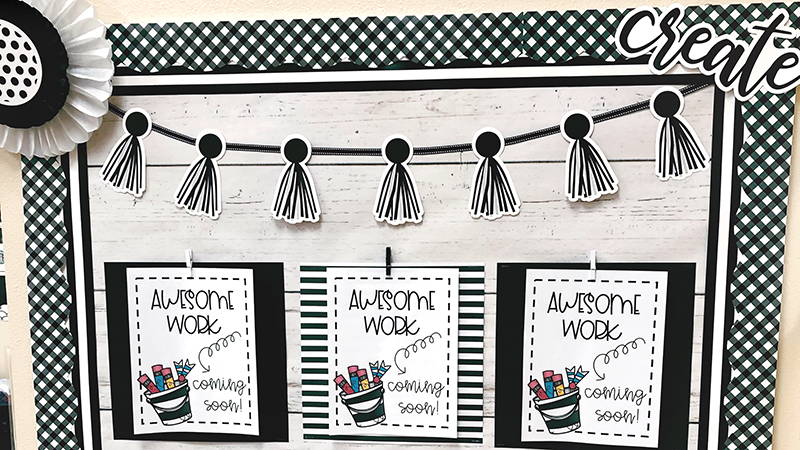 Create an inspirational learning space with stylish accents and meaningful messages.
Black, White & Stylish Brights Inspiration From Teachers Like You
Get featured by using #carsondellosa or tagging @carsondellosa on Instagram!