The natural elements and lively greens of the Simply Boho classroom décor theme is sure to create a fresh, welcoming classroom where learning thrives.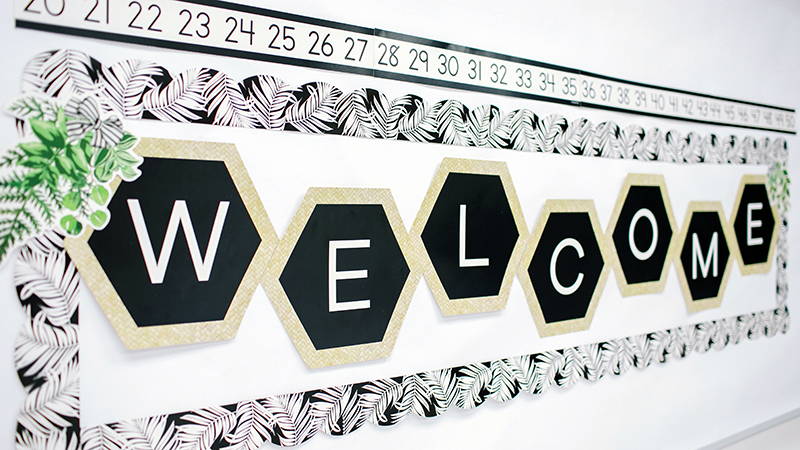 Styled by Melanie Ralbusky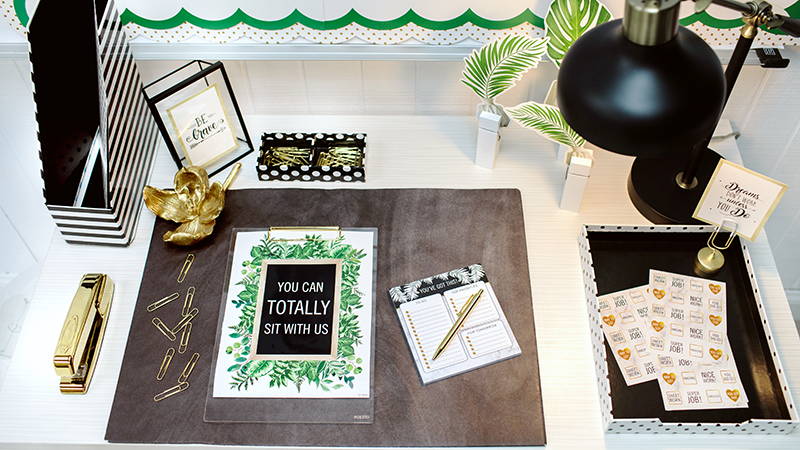 Turn any learning environment or workspace into a bright and fresh-feeling environment with unique and stylish décor!
The Classroom Jobs Bulletin Board Set helps students develop a sense of responsibility in and out of the classroom.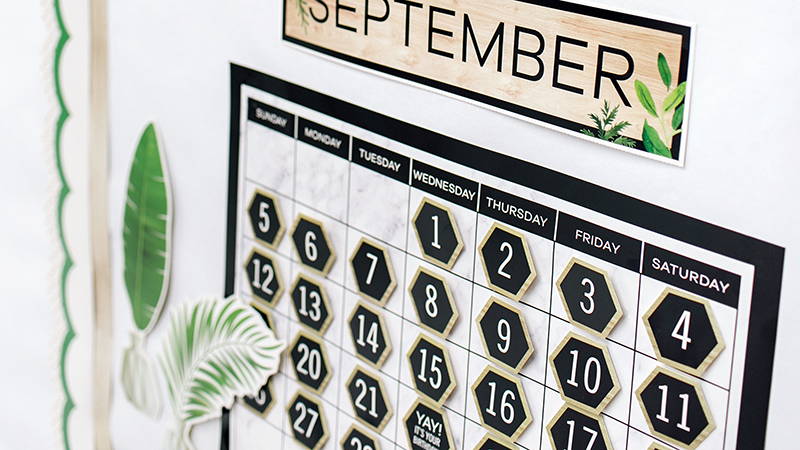 Get students excited to dive into daily schedules with vibrant accents and an eye-catching calendar.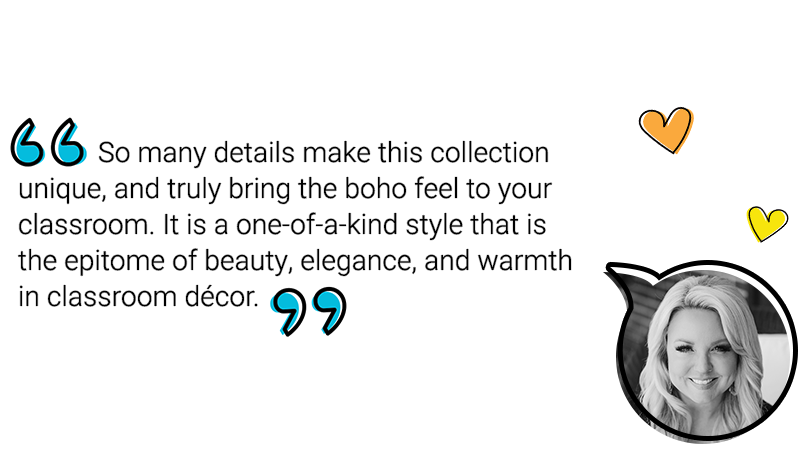 Bring warmth and one-of-a-kind style to your classroom this year!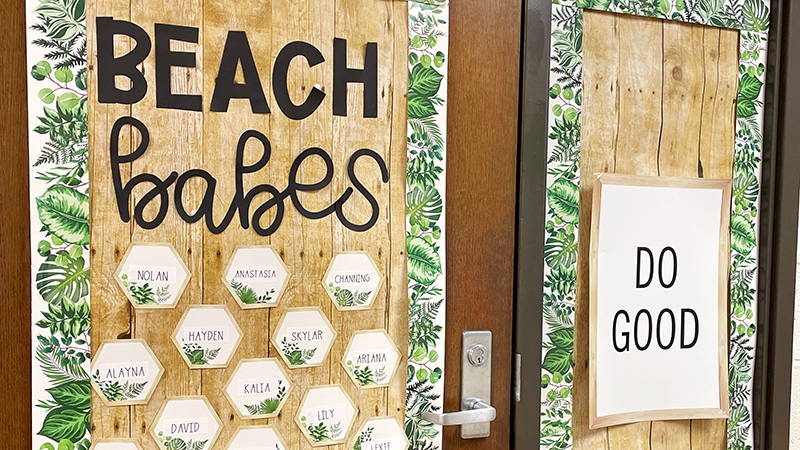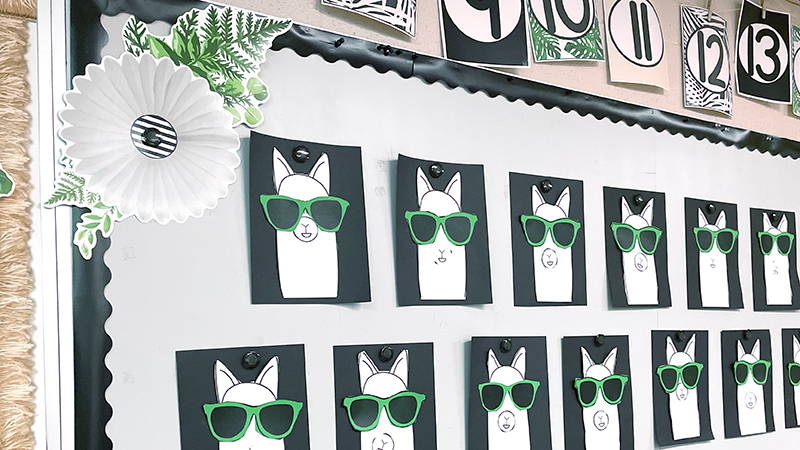 Natural elements and lively greens turn any learning display into a magical place to learn!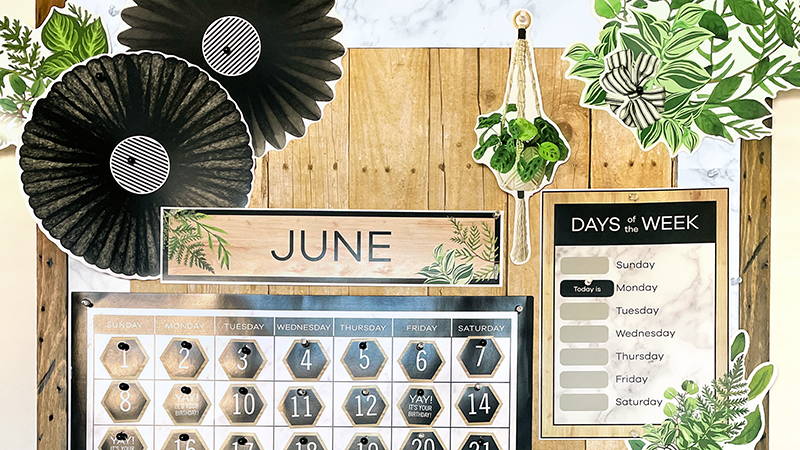 Help students stay organized and on schedule year-round with the Calendar Bulletin Board Set!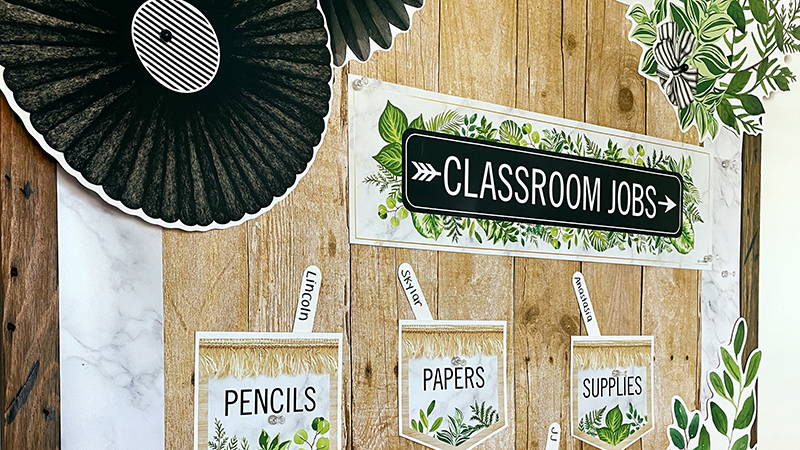 Build and reinforce a positive work ethic in the classroom with student job pockets.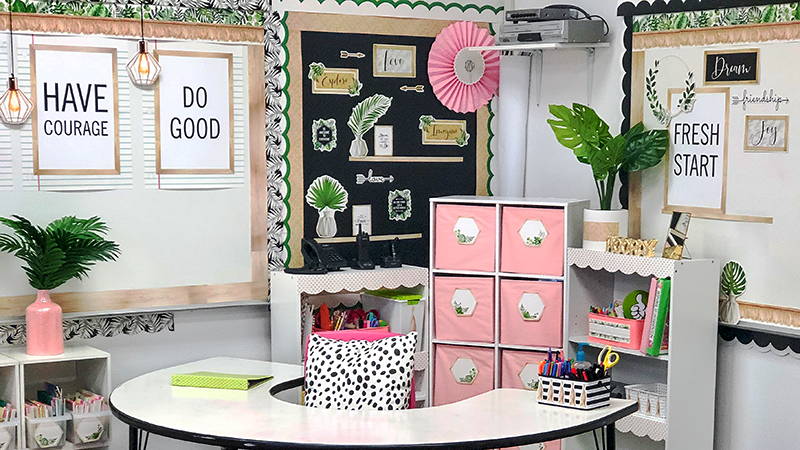 Styled by Courtney Jewell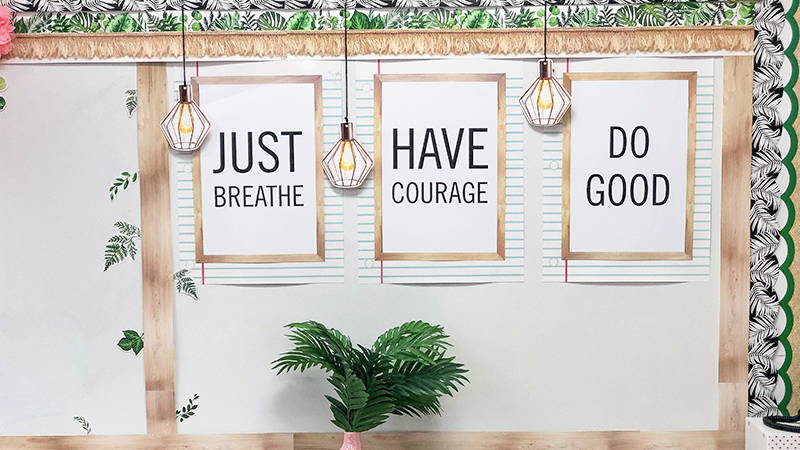 Give students daily encouragement with motivational posters.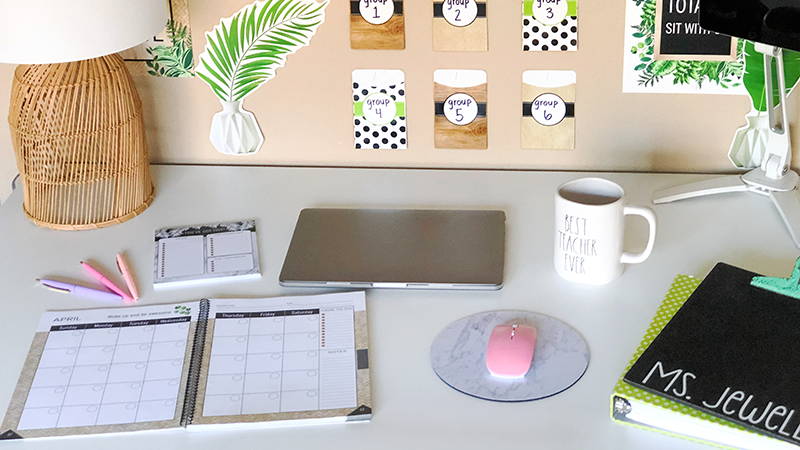 Create a refreshing work or learning environment that is both organized and stylish.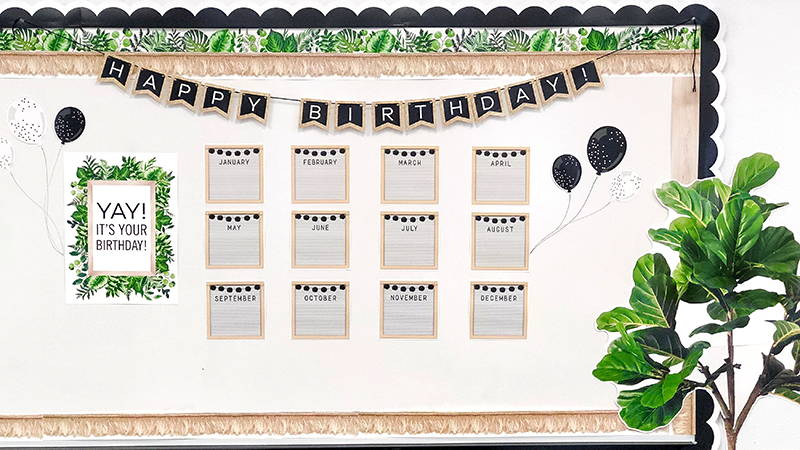 The Birthday Bulletin Board Set creates a festive classroom display that celebrates student birthdays year-round!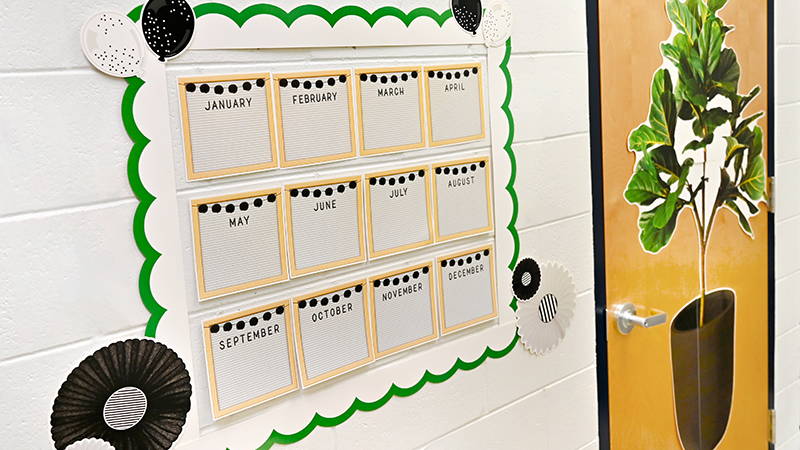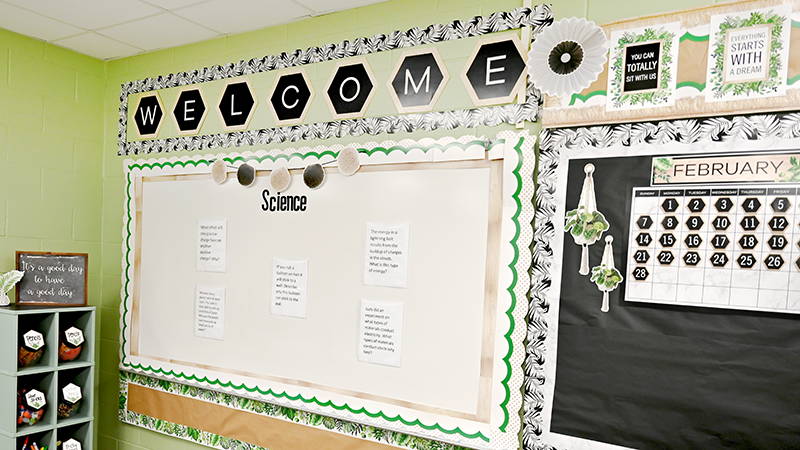 Help parents, students, and visitors feel welcome in your classroom with inviting classroom décor.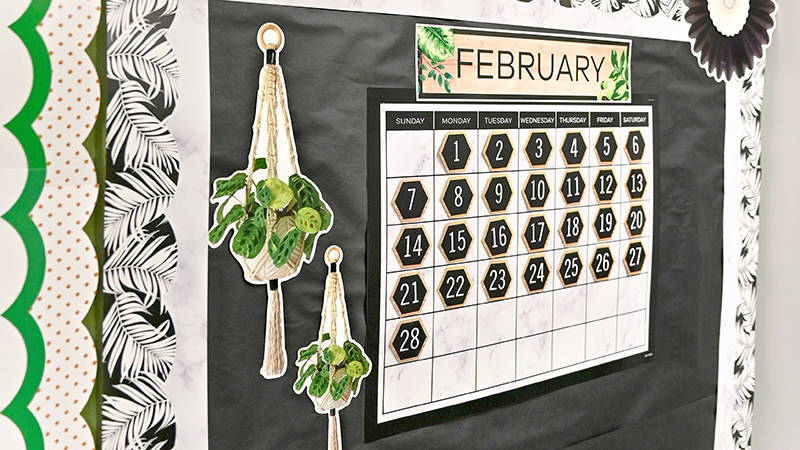 The Calendar Bulletin Board Set helps students keep up with the seasons, schedules, weather, and more!

Use greenery cut-outs and lively accents to create stylish learning displays that showcase schedules with ease.
Simply Boho Inspiration From Teachers Like You
Get featured by using #carsondellosa or tagging @carsondellosa on Instagram!