Transform your classroom into a learning safari with stylish animal print borders, natural boho elements, fun jungle friends, and more in Schoolgirl Style's Simply Safari classroom collection.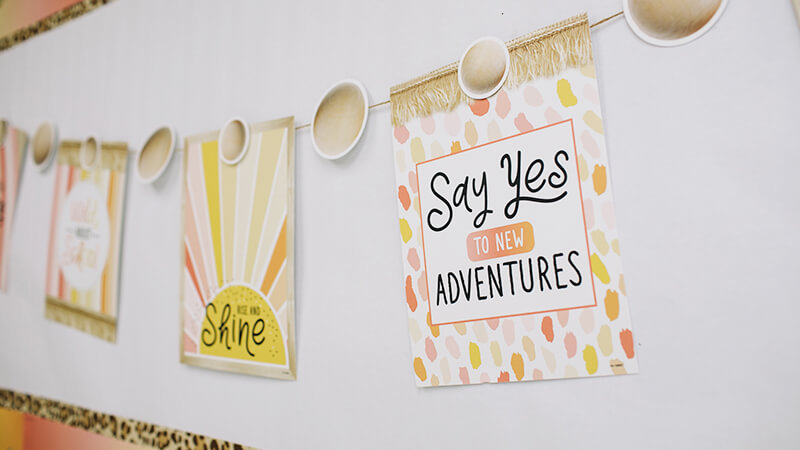 Designed by Melanie Ralbusky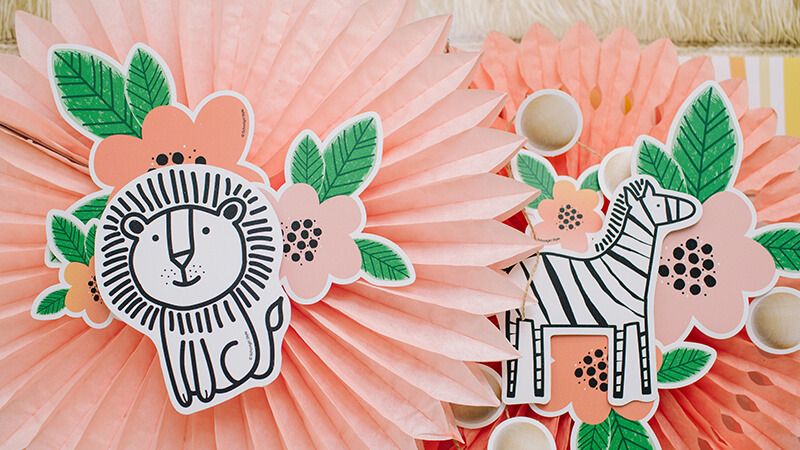 Take a walk on the wild side with friendly animal and flower accents.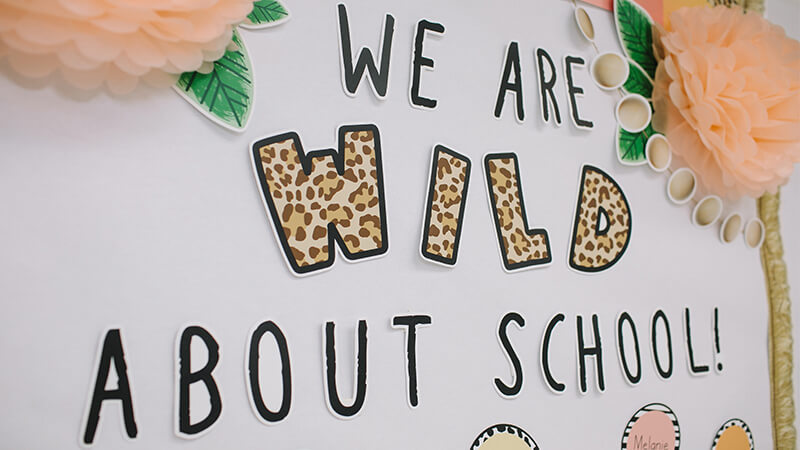 Create an atmosphere where your students are wild about learning.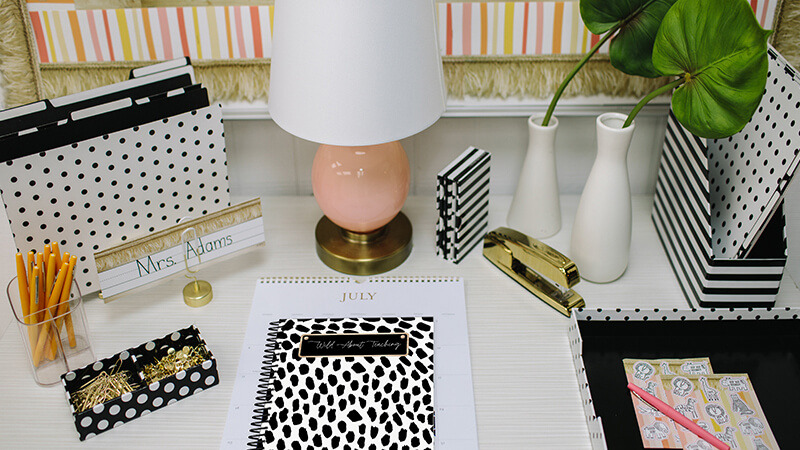 Organize your teacher desk with a new stylish planner and desk accessories.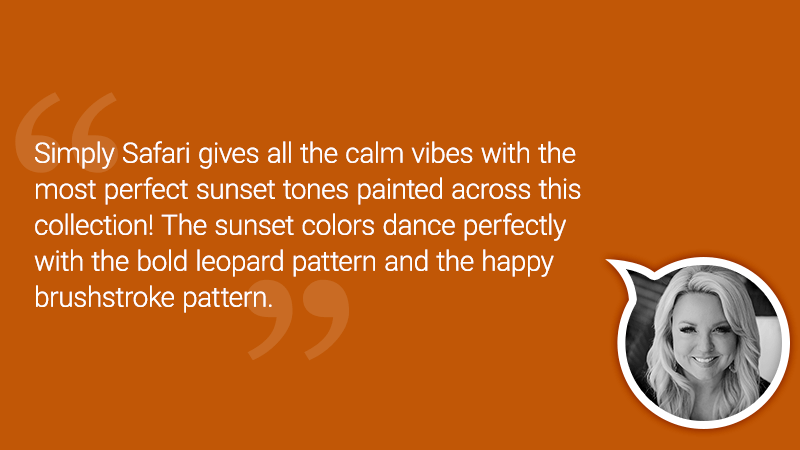 Create a wild yet calming learning atmosphere.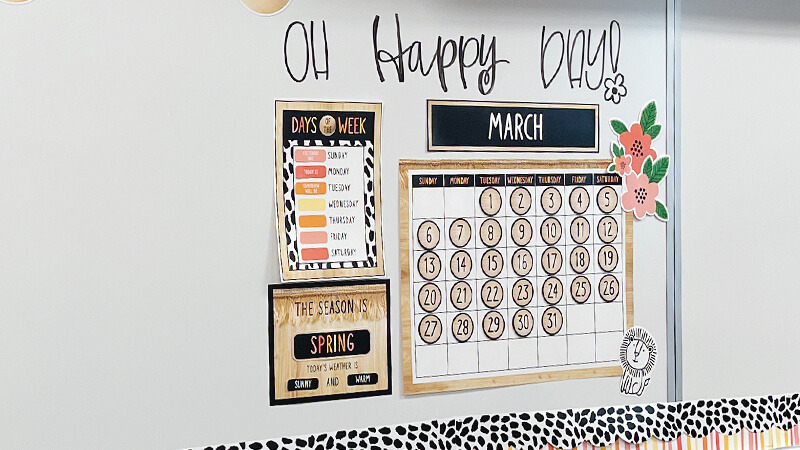 Styled by Brittni Thompson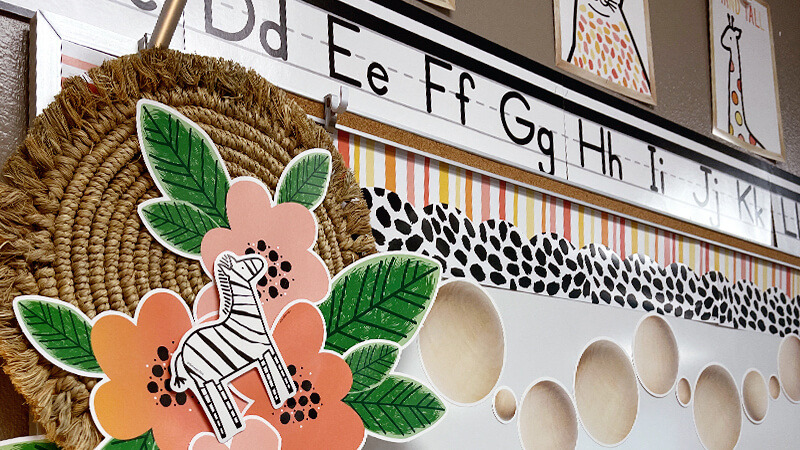 Frame your whiteboards and displays with layers of bold coordinating borders and classroom accents.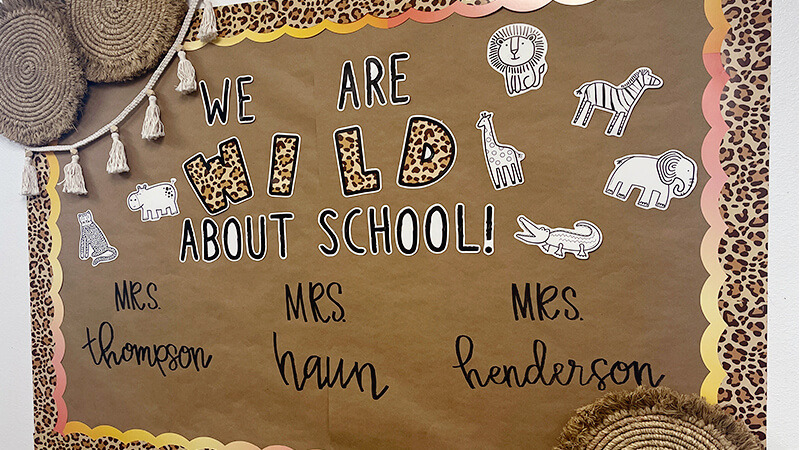 Welcome your students to a wild new school year.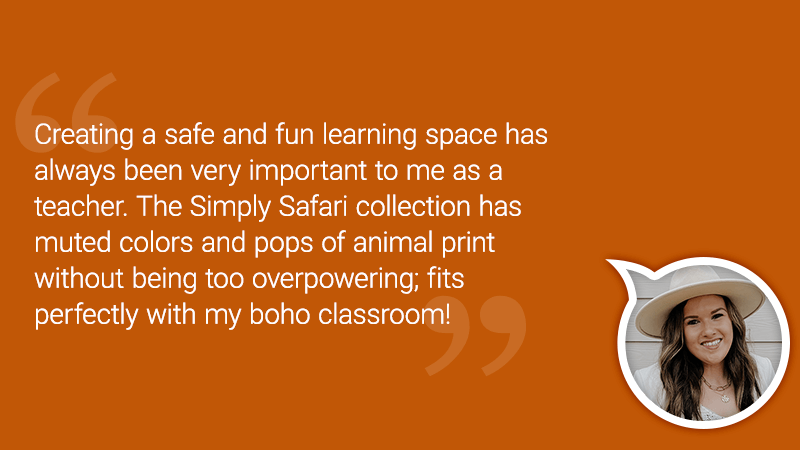 Muted colors and pops of animal print create a safe and fun space.
Styled by Kimberly Clifton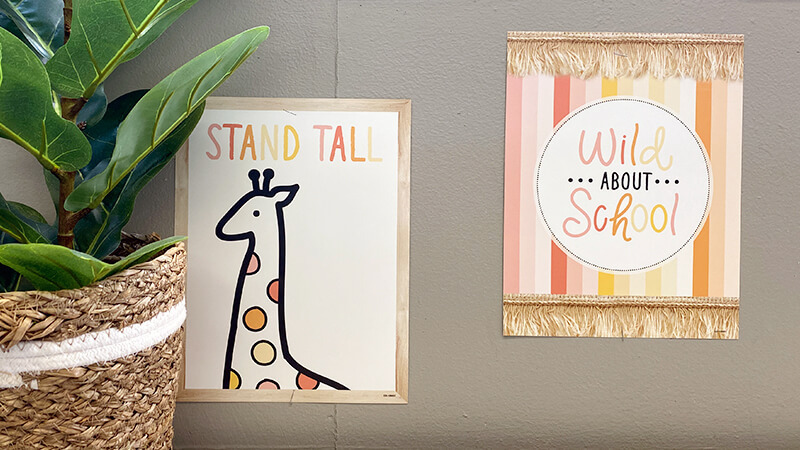 Motivational poster sets are both decorative and inspirational.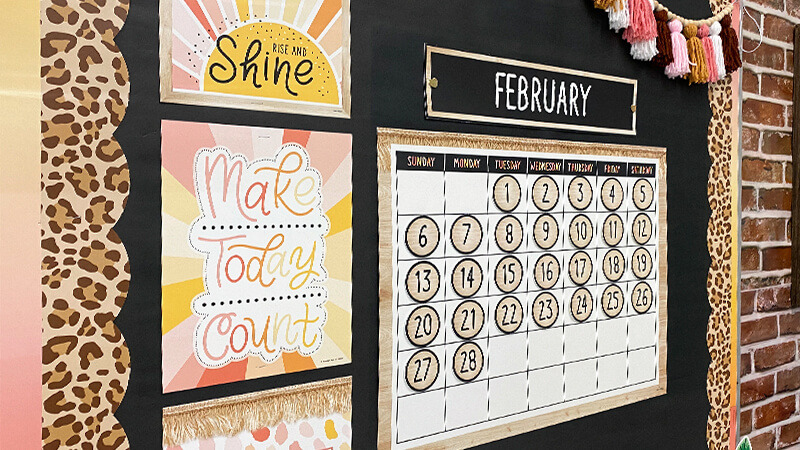 Use calendars to showcase important dates and celebrate birthdays.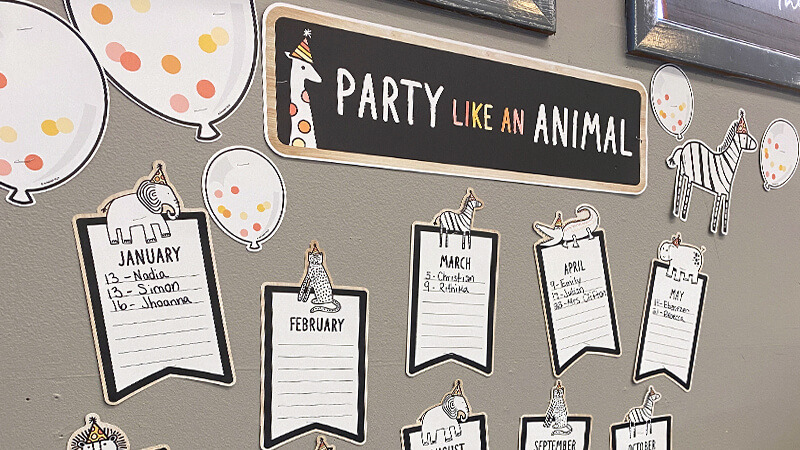 Party like an animal in celebration of students birthdays.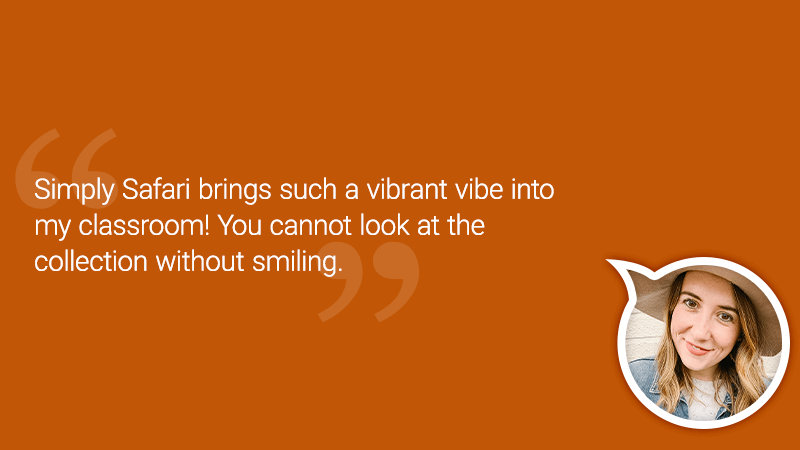 Bring a smile to your day with the vibrant vibe of Simply Safari.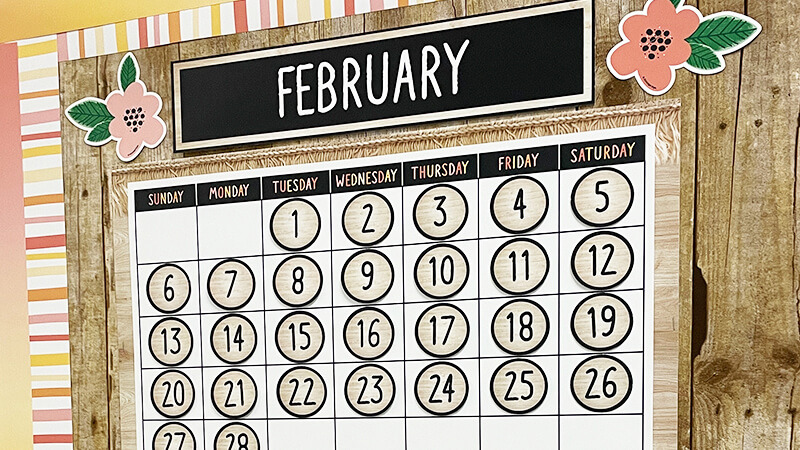 Styled by Jessica Daniels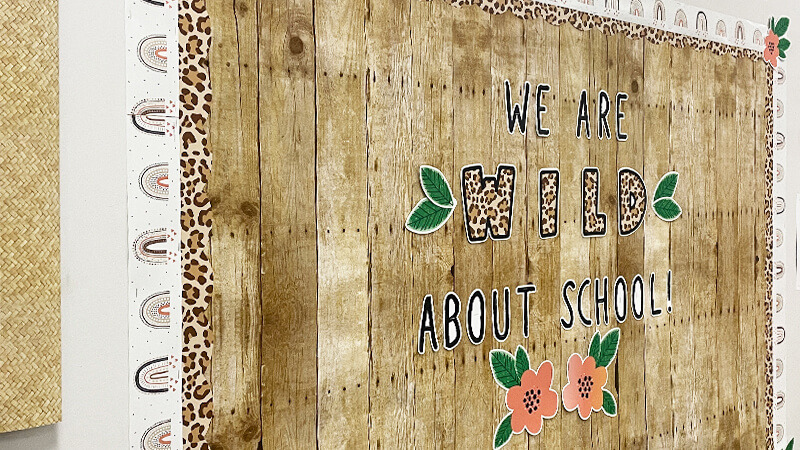 Encourage a positive mindset where everyone is part of the pack.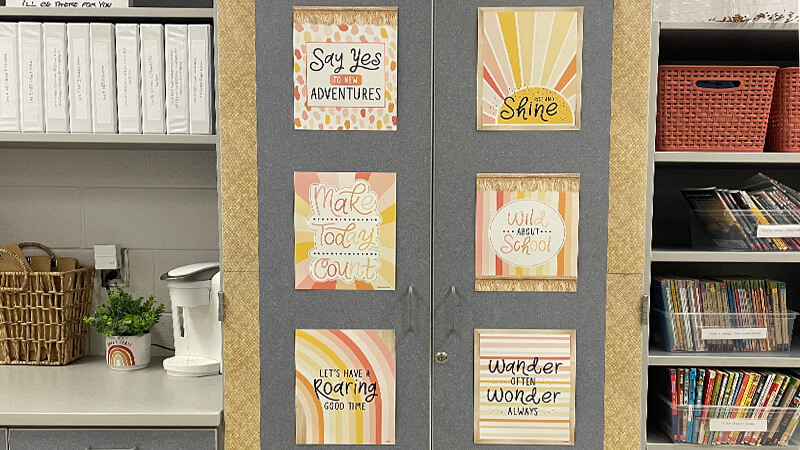 Inspire your students with stylish, motivational posters.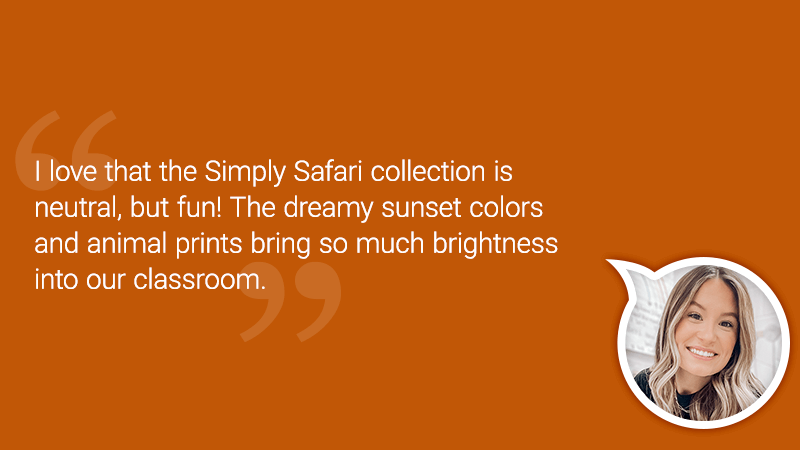 Neutrals can be fun with the dreamy Simply Safari.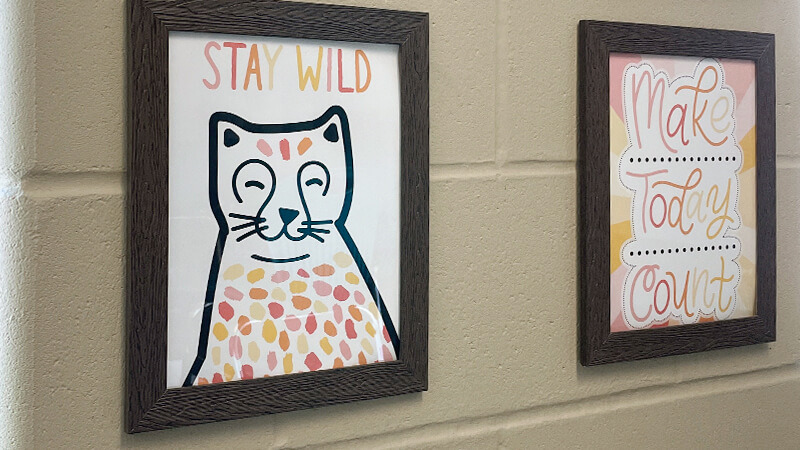 Welcome students to your classroom with aspirational teacher door décor.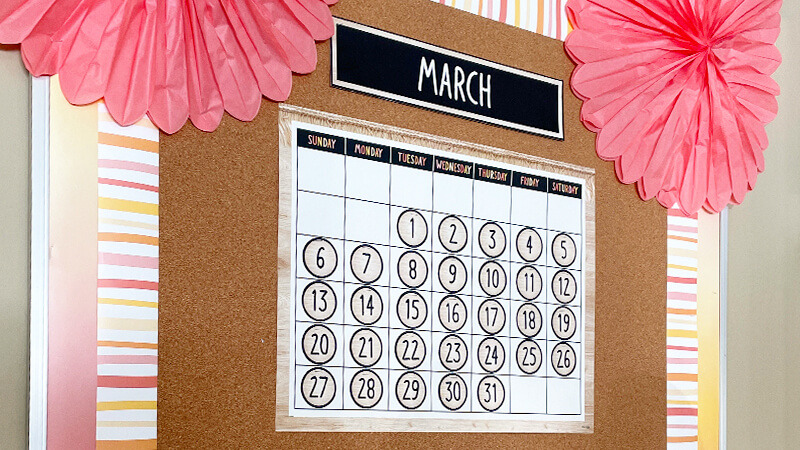 Customize your classroom calendar with birthdays and special days.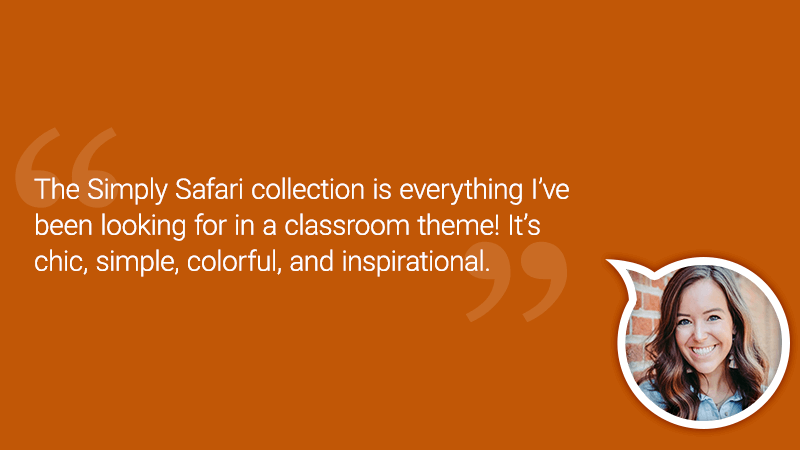 A chic, simple, colorful, and inspirational classroom can be yours.
Simply Safari Inspiration From Teachers Like You
Get featured by using #carsondellosa or tagging @carsondellosa on Instagram!