Count on this space-inspired bulletin board for an out-of-this-world math lesson.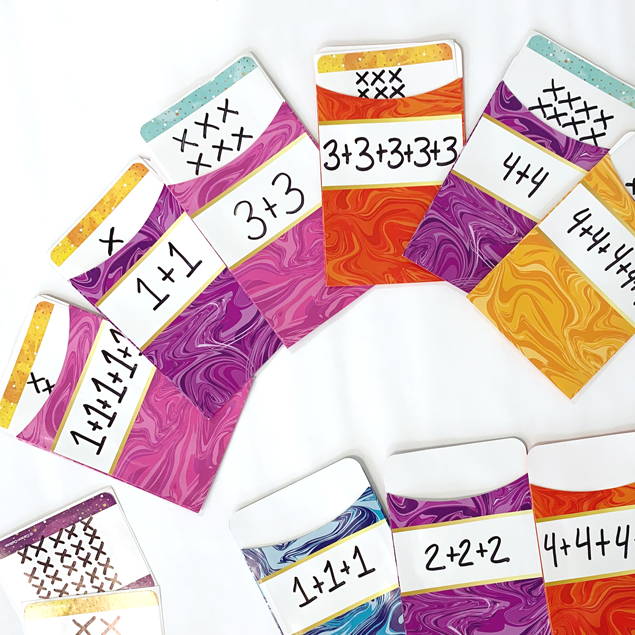 Take 20 Galaxy Library Pockets and write repeated addition problems on the front of them.
Take 20 Galaxy Name Tags and draw arrays to match each repeated addition problem written on the Galaxy Library Pockets.
Students will need to match the array to the addition problem by sliding the Galaxy Name Tag into the correct Galaxy Library Pocket.
As a center for independent practice

Use as a game for small groups

Can be adopted to meet third grade standards with multiplication problems
Are you ready to try it yourself?