Posted by By Leigh Ann Pernell on Feb 22nd 2022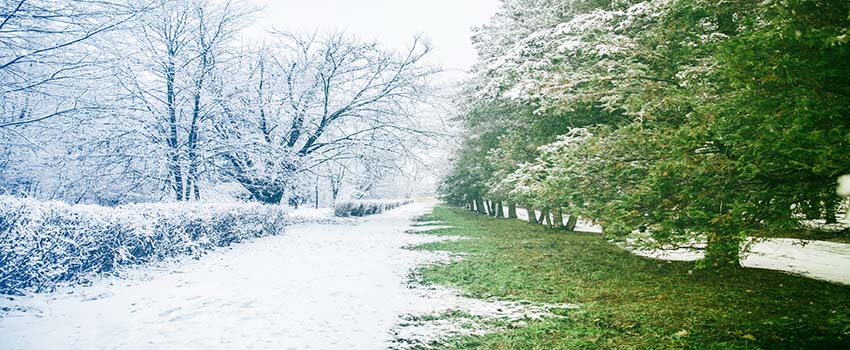 It has definitely been a long cold COVID winter! But thankfully, winter doesn't last forever. Spring is bursting into bloom, and with it comes the renewal of warmth and the rejuvenation of spirit. It's time for teachers, parents, and students to refresh our mindsets and spring forward.
Teachers
Teachers always wear many hats, but this year has been an especially challenging one. Dealing with online connections, hybrid learning, and rethinking ways to deliver instruction in a safe classroom environment has been a challenge to say the least! Educators are constantly renewing their best practices to ensure quality learning, and this COVID climate has definitely increased the stakes. The never ending cycle of plan, teach, assess, revise takes time and dedication, but that is what keeps the learning alive for students. As spring rolls around, you know what works and you're more familiar with the individual needs of your students. Now is the time to roll up your sleeves and rejuvenate the classroom—and the tools in your teaching toolbox. Share ideas and insights with colleagues and plan exciting opportunities for growth. Integrate curriculum and provide hands-on investigations that will bring learning to life. Spring is a great time for STEAM projects, literary explorations, dramatic play, math challenges, and creative activities that keep students actively engaged until the last bell rings.
Parents
Parents have been juggling ever changing work, school, home, and activity schedules. You have multitasked like a mad hatter – parent, tutor, chauffeur, chef, entertainer, teacher, counselor, and housekeeper – just to name a few of your roles. It is time to take heart—this spring brings emerging hope as we continue to navigate this COVID journey. With the warmer weather comes the chance to get outside, bask in the sunshine, and get some fresh air and exercise. Take a family walk, ride bikes, have a picnic, or go on a nature scavenger hunt to look for the signs of spring. Plan a family game night or get immersed in a great family read aloud. Have some fun in the kitchen and create a few child-friendly recipes to enjoy together. Research your family tree, revisit old photos, share old stories, and enjoy the memories. The pandemic may cancel big spring break plans, but you can still reboot and have family fun!
Students
Students have faced some tough challenges this school year, too. Hybrid learning, mask wearing, social distancing, ever changing schedules, the loss of extra-curricular activities, and cancelled playdate opportunities have taken the normalcy out of daily life. Many children have lost the comfort that comes from predictable routines, socialization with friends, and the security of visiting with extended family. It has been a difficult season, but children are resilient! They watch the adults in their lives and monitor their reactions to challenges. Instead of focusing on the difficulties we have faced, help students focus on the positives. Look for the areas in which you have grown and celebrate the progress that has been made during this difficult season of hybrid learning. Spring brings new growth, so help kids make connections between the rejuvenation of the season and their learning journey. Get outside, explore, experiment, create, move your body, and exercise your mind! Celebrate the season and acknowledge the perseverance that our young learners continue to show during this difficult COVID climate. Help our young ones know that adversity can build strength, persistence can boost stamina, and a positive attitude can bring about positive results.
We can choose to breathe in that spring air (even while masked) and let its freshness fill our lungs, hearts, and minds with renewal. It is time to step forward into the optimism that comes along with spring.