By Michael Pierce on Dec 1st 2019
As an educator, managing the daily grind while keeping your students engaged can be tough. Take a look at some of the resources available from Carson Dellosa that can simplify your life and keep your students eager to learn.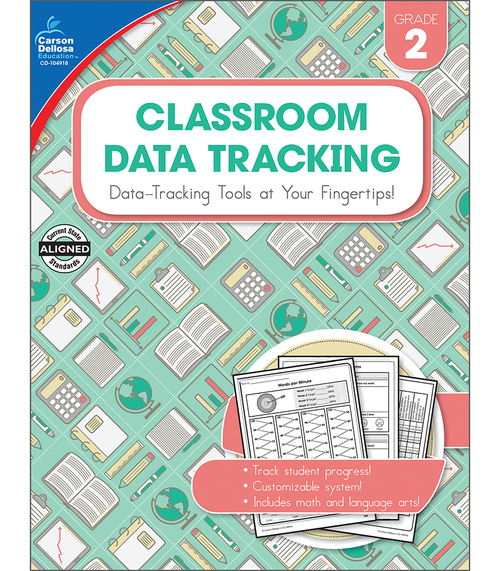 All About Data
Carson Dellosa's Classroom Data Tracking books are also incredibly useful in the classroom for keeping track of each student's individual progress throughout the year. Each of these books gives students a chance to show you what they know in an informal way—one that gives a snapshot of what specifically they need to work on. It's also an easy way to communicate with parents regarding their children's progress in school.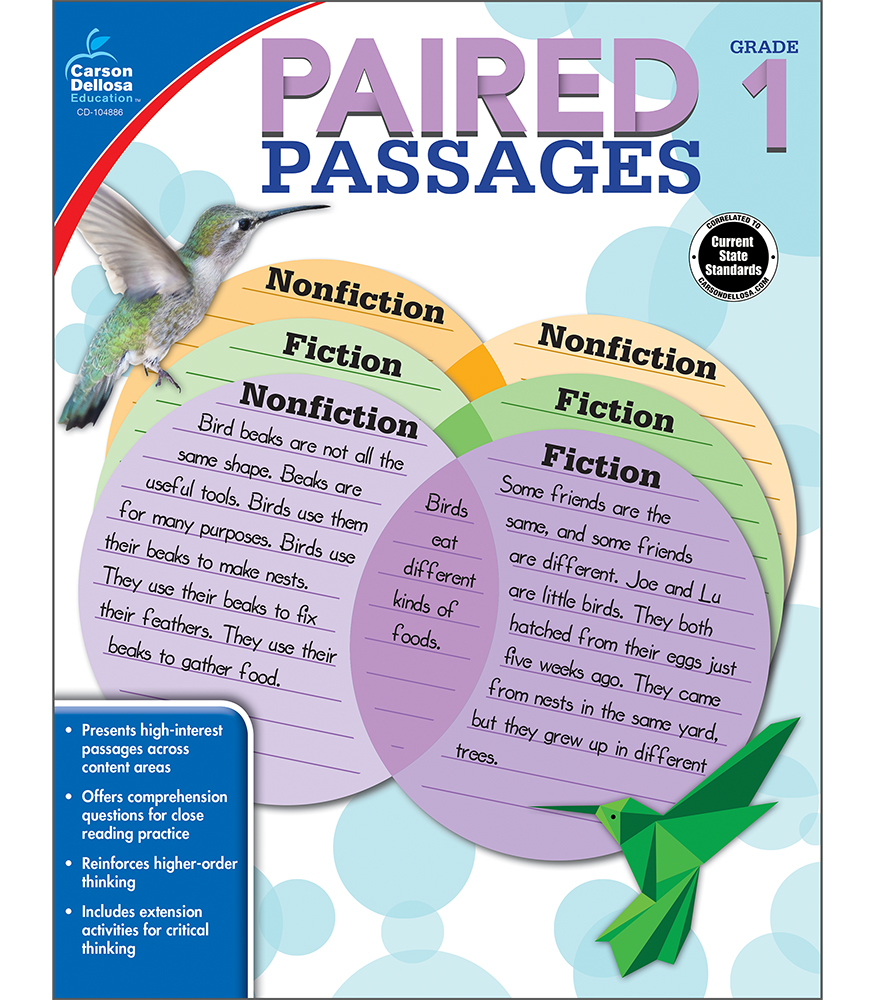 Paired Passages
These are an excellent way for your students to compare and contrast different types of reading material. With examples that synthesize ideas across fiction and nonfiction texts, the exercises focus on building reading retention. The passages are quirky and interesting to read, which will help keep students' attention during the lesson. Paired Passages is also a great way for your students to build critical thinking and reasoning skills.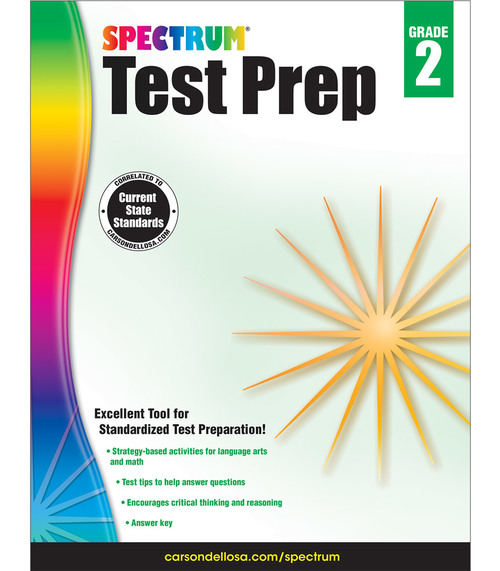 Spectrum Test Prep
Doing their absolute best on exam day requires a lot of diligence and can often be a cause of stress for your students. Spectrum Test Prep workbooks include all of the material that will be covered on the exams—aligned to current state standards. These test prep materials also contain exercises that will get students asking questions and keep their attention. These workbooks provide an introduction to the main idea of each subject along with sample test questions.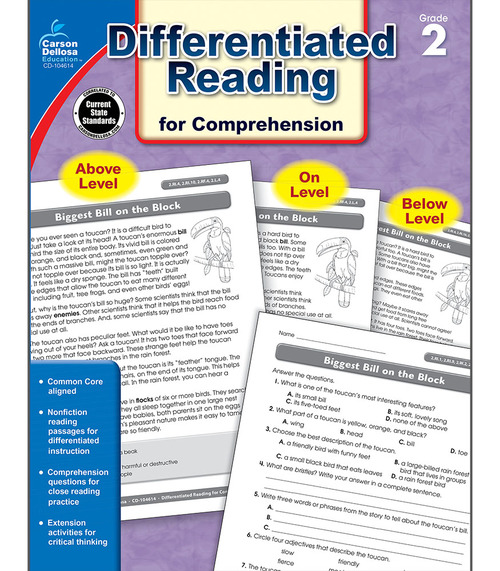 Don't Forget to Differentiate
Differentiated spelling and reading books are designed to work for students no matter their skill level. Some students will excel at reading quickly and become bored with the core material, while others will need some extra practice. The differentiated learning materials Carson Dellosa offers provide different levels of comprehension exercises that you can use to suit the needs of each individual student. With these books, your students will find games and other fun activities that will hold their attention and keep them engaged with the material.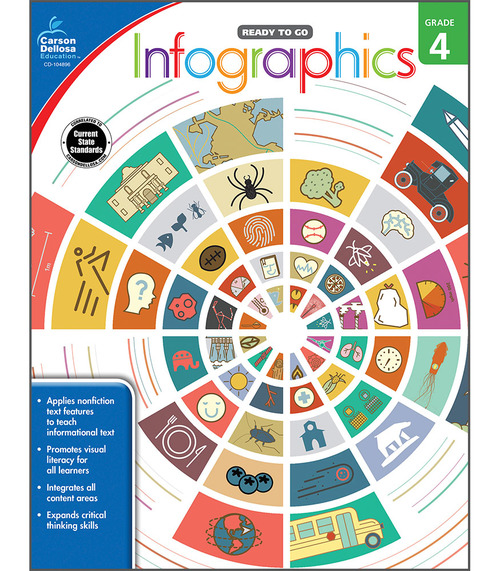 Infographics
Nothing makes learning more fun than colorful graphics. Generally, people retain the most information when they have solid visual cues at their disposal. Visually interesting, Infographics contain thick pages made from laminated paper to help keep these materials useable for a long time. This is one simple and effective way to reinforce students' understanding of the concepts across each different subject.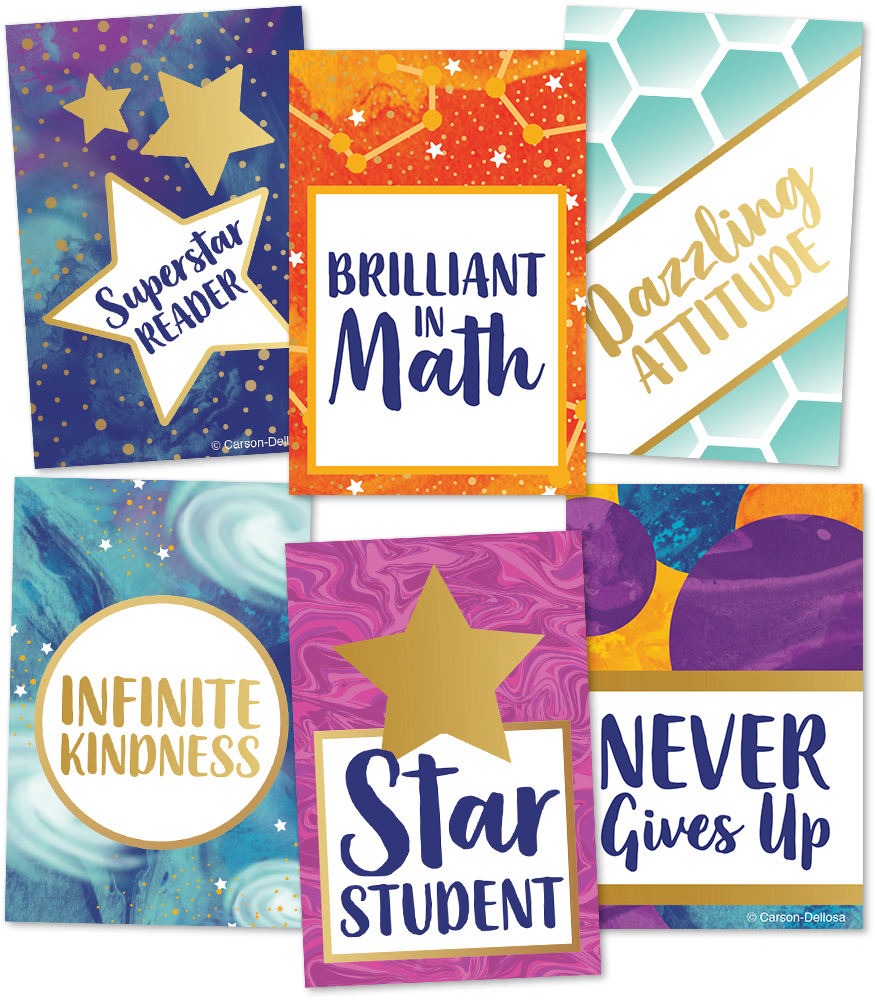 Awards and Rewards
Recognition is a really good way to keep your students motivated and inspired to do their best. Offering awards and rewards in the classroom is one simple and effective way to get your students to shine and to feel good about putting in the extra work. Does one of your students have a birthday coming up? Or maybe another student in your classroom went the extra mile to help out a peer. In these situations, it's a good idea to capture the moment and make students feel special. Awards and rewards come in many different shapes and sizes. Carson Dellosa even has a multitude of stickers and other fun little extras that can go a long way in showing your students that you're thinking of them.
Teacher Planners
Staying on schedule while also staying organized can be an everyday hassle. Carson Dellosa's teacher planners are the ideal solution for keeping everything on task. Featuring weekly, monthly, and yearly spreads, these planners are exactly what teachers need to feel confident in maintaining a smooth lesson-planning routine. On top of adding a stylish touch to any teacher's desk, these planners also feature checklists to record attendance and/or homework completion, pages for detailed notes, and more.