Posted by By Leigh Ann Pernell on Mar 10th 2019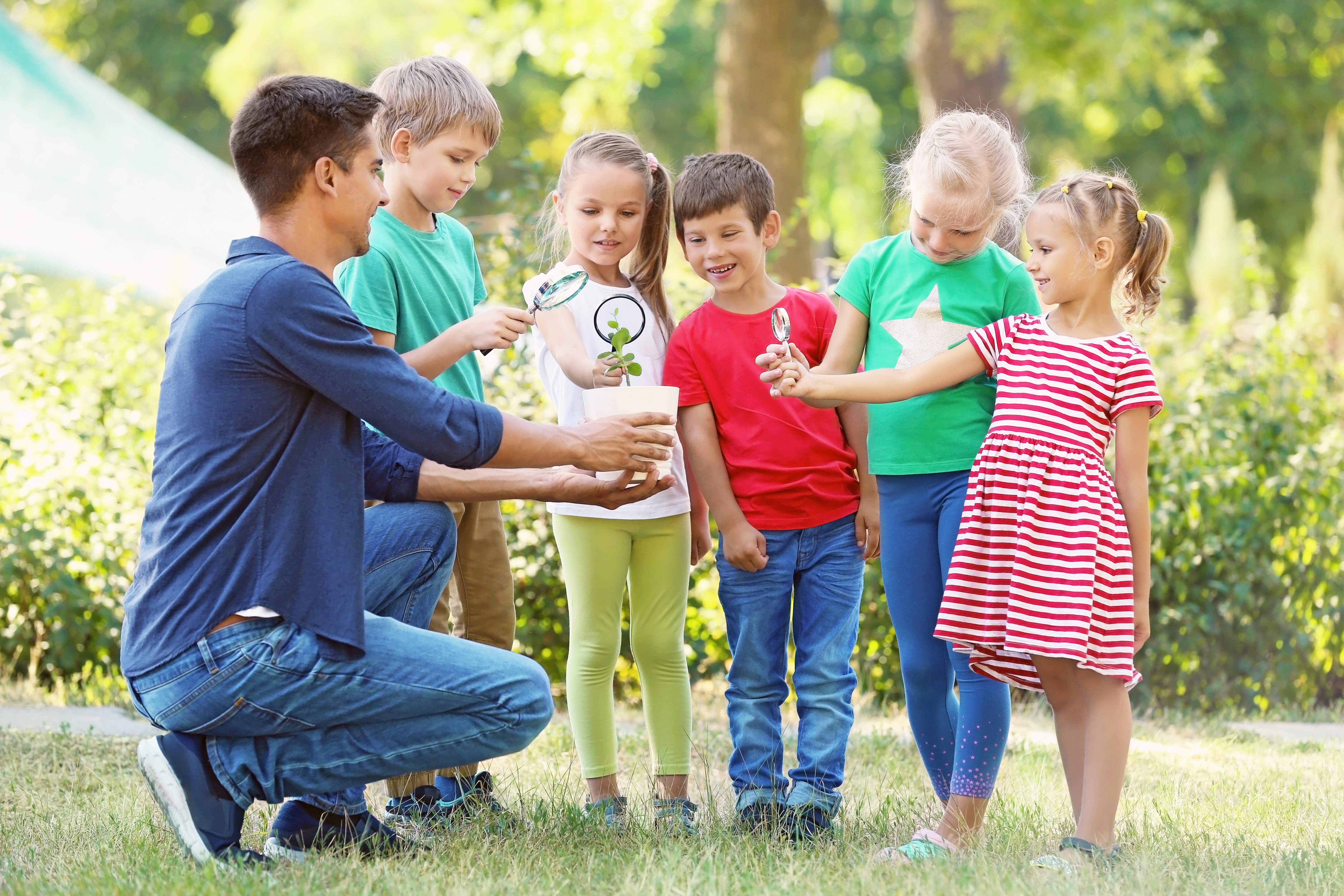 Ahh, the joyful rejuvenation of spring! It's time to be inspired by the new life and new learning that accompany the season. Spring offers many opportunities for life science investigations—so open the door to a variety of learning both in and out of the classroom. Let's explore!
Nature Studies: Simple and Effective
Nature studies are a simple yet effective way for students to explore the world:
Take a nature walk and focus on what you hear. List the sounds and then draw the images that come to mind.
Create a nature journal. Collect natural items outside of your classroom, then draw and label them. Students will work on observational skills and focus on the details as they sketch each item.
Go on a backyard botany hunt. Collect plant specimens and find out how your local climate fosters their growth.
Equip students with magnifying glasses and become entomologists. Observe insect activity and record the findings.
Do some "eggs"periments. Research the many living things that hatch from eggs. Try a simple experiment like placing an egg in a jar of vinegar. The vinegar (an acid) will eat away at the calcium carbonate shell, but the membrane will keep the egg intact.
Exploration and Integration
Scientific explorations are great opportunities for teachers to integrate reading, writing, problem solving, and a variety of other skills into their curriculum. Collecting data, developing graphs, creating visuals, and sharing findings are just a few ways for students to grow as learners. Hands-on experiments spark excitement, inspire student thinking, and increase meaningful involvement in the learning process.
Put a Spark in Exploration
Carson Dellosa provides quality resources for inspiration! Here are a few tools to help build budding scientists:
Seasonal STEM Challenges Learning Cards are an engaging way to get students interested in science, technology, engineering, art, and math. Designed to engage and inspire, these hands-on activities can be completed as individual challenges or as a class.
Cultivate an interest in scientific exploration with the STEAM Projects Workbook. This resource is filled with experiments and information that will engage students in investigating, observing, and sharing their discoveries.
The Interactive Notebook: Life Science Resource Book can deepen a student's understanding of science by providing the tools to help create meaningful notes and personal study guides.
Help your students build a sense of wonder and make meaningful connections to the world around them. Open the door to learning through scientific exploration.