Posted by Leigh Ann Pernell on Dec 1st 2019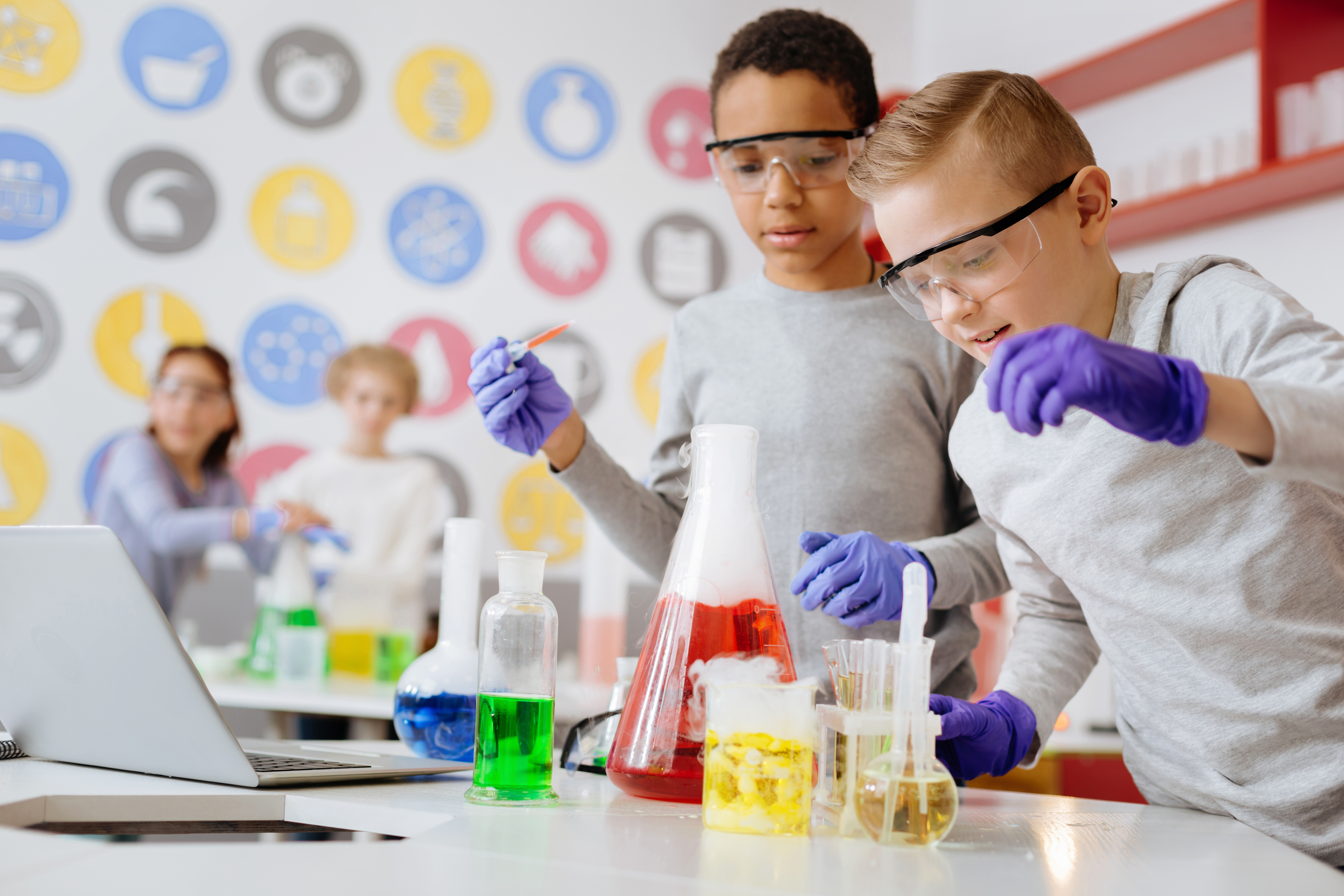 A STEAM education is more than the standardized rote learning of the past. It is the integration of science, technology, engineering, art, and math—enhanced by a hands-on approach that inspires higher-level thinking. Project and inquiry-based explorations spark excitement about problem solving and lead to the kind of discoveries that impact real-life learning.
Here are a few ways to get your students stoked about STEAM:
Build on their natural curiosity. Use vocabulary that sets the tone: let's explore, experiment, design, find out, predict, create, build, and collaborate about something of interest.
Start small and grow. Start with a familiar topic and turn it into a problem to solve. For example: Your students are working with nonstandard measurement. Provide small groups with paper cups, index cards, and tape and have them construct a tower. Next, give them cubes or paperclips and have them measure their tower's height and width. Record the results. Now try to build a tower that is taller, wider, smaller, etc.
Create a discovery station. Fill it with paper, cardboard, recyclables, tape, balloons, straws and other items that spark creativity. Provide children with a task: Build a vehicle that can float and fly.
Expose students to a variety of activities in all areas of the curriculum in diverse groupings. Step out of the box and ask open-ended questions that allow for problem solving in pairs, small groups, and individually. Allow students to show what they know.
Share and compare. Have students share their results to a challenge and discuss their strategies. This is a great way to help students see that there are multiple ways to solve a problem and they will learn from each other in the process.
Help students change how they view mistakes. Look at missteps as ways to grow and shape your next steps. Sometimes the best learning outcomes emerge from trial, error, and perseverance.
Get Excited about STEAM Activities with Carson Dellosa
We offer a variety of materials that will spark your students' creativity and get them thinking. Here are a few great resources:
STEM Challenges – Young learners will be motivated by these challenges that offer diverse hands-on learning opportunities. These activities stimulate creativity, reasoning, and problem solving. Students can grab an activity and go, or teachers may choose to integrate a challenge into the daily routine.
Seasonal STEM Challenges –These exciting activity cards challenge kids to complete activities like designing a zip line or creating a pumpkin catapult. You will find 30 seasonal-themed activities that will get kids actively engaged and into problem solving.
STEM Workbook –These workbooks are filled with grade-specific STEM ideas that will engage and inspire students of all ages. You will find problem-solving rubrics and step-by-step ideas that will spark students' thinking and creativity.
Young learners need opportunities to explore science, technology, engineering, art, and math so they will develop the critical thinking skills needed for today's competitive workplace. We can enhance our children's natural curiosity by allowing them quality time to explore and solve real-world problems. Spark that love for lifelong learning with STEAM activities!