Posted by By Leigh Ann Pernell on Feb 22nd 2022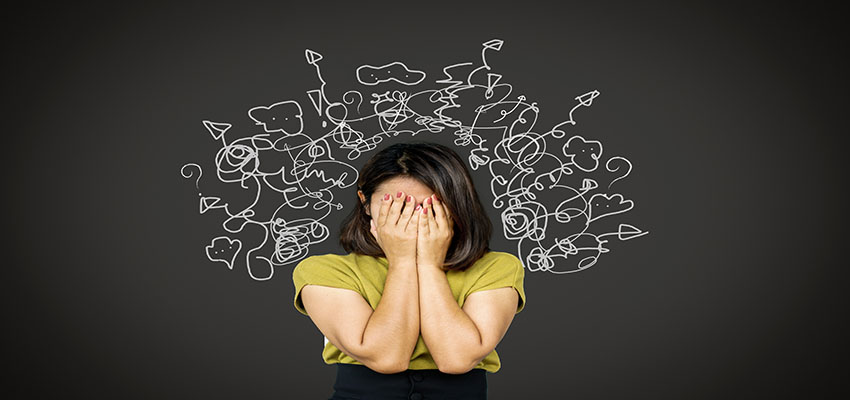 Those who have made it their mission to educate are a special breed. It has been said, "A good teacher is like a candle—it consumes itself to light the way for others." (Mustafa Kemal Atatürk)
Dedicated teachers inspire, motivate, and spark a love for learning. They plan, research, create, and modify lessons to meet each child's individual needs. Next, they assess to gather information that will drive future instruction. It is this never-ending cycle that keeps learning ongoing, alive, and active. This is a monumental task in itself, and now we have added COVID-19 to the mix. We know your minds are reeling, but take heart! The pandemic may have changed how we teach, but it doesn't change why we teach. We teach to cultivate a genuine love for learning in our students.
Here are a few tips to soothe your worried "teacher brain" and stay focused on the why:
Face Fear with Facts.
Stepping back into the classroom during a pandemic can be scary. Make sure to fight those fears with accurate facts. Schools are striving to gain the most current knowledge from the Center for Disease Control and the American Academy of Pediatrics and make good decisions for what is best for students and staff. Stay aware of safety protocols and make them an integral part of the classroom routine. Cover your face, watch your space, and wash to erase (the germs in this place).
Bring Learning to Life.
Whether learning is online, in person, or a hybrid of the two—make it fun and meaningful. Goals and benchmarks are important guides, but learning that lasts should be the ultimate goal. Find ways to provide hands-on exploration that's meaningful and engaging. Play games, share rich literature, experiment, and explore areas of interest. Grab the teachable moments that present themselves.
Focus on the Positives.
The news can be an incredibly negative force. Rising COVID counts, closed school doors, quarantines, students lagging behind, and worries of meeting benchmarks can be overwhelming. This is not the ultimate learning climate, but young ones can still grow and thrive. Focus on what is working and the progress that students are making. Look for growth over time and celebrate success.
Share Ideas.
Educators have generous hearts and are usually eager to share quality ideas and activities that work. Talk with colleagues, check educational resources, and stay open to new ways to present topics and deliver instruction. We encourage our students to step out of their comfort zones and take risks in their learning, and teachers should be afforded that same luxury. Add a few new tools to your teaching toolbox. Don't fret if a technique fails. Embrace mistakes as opportunities for new and greater learning.
Embrace a Flexible Mindset.
You can plan an incredible lesson, but then the Internet connection goes down or your classroom is hit with an unexpected schedule change. Try to take a breath and remember that flexibility is key during this crazy COVID climate.
Teaching is a demanding profession—even in the best of circumstances. Ease your worried mind and be comforted in the fact that a pandemic cannot suppress a child's natural curiosity, creativity, and eagerness to explore the world. Keep doing what you do so well—teach! You are the catalyst that sparks a love for learning in the students you inspire.