By Leigh Ann Pernell on Dec 22nd 2019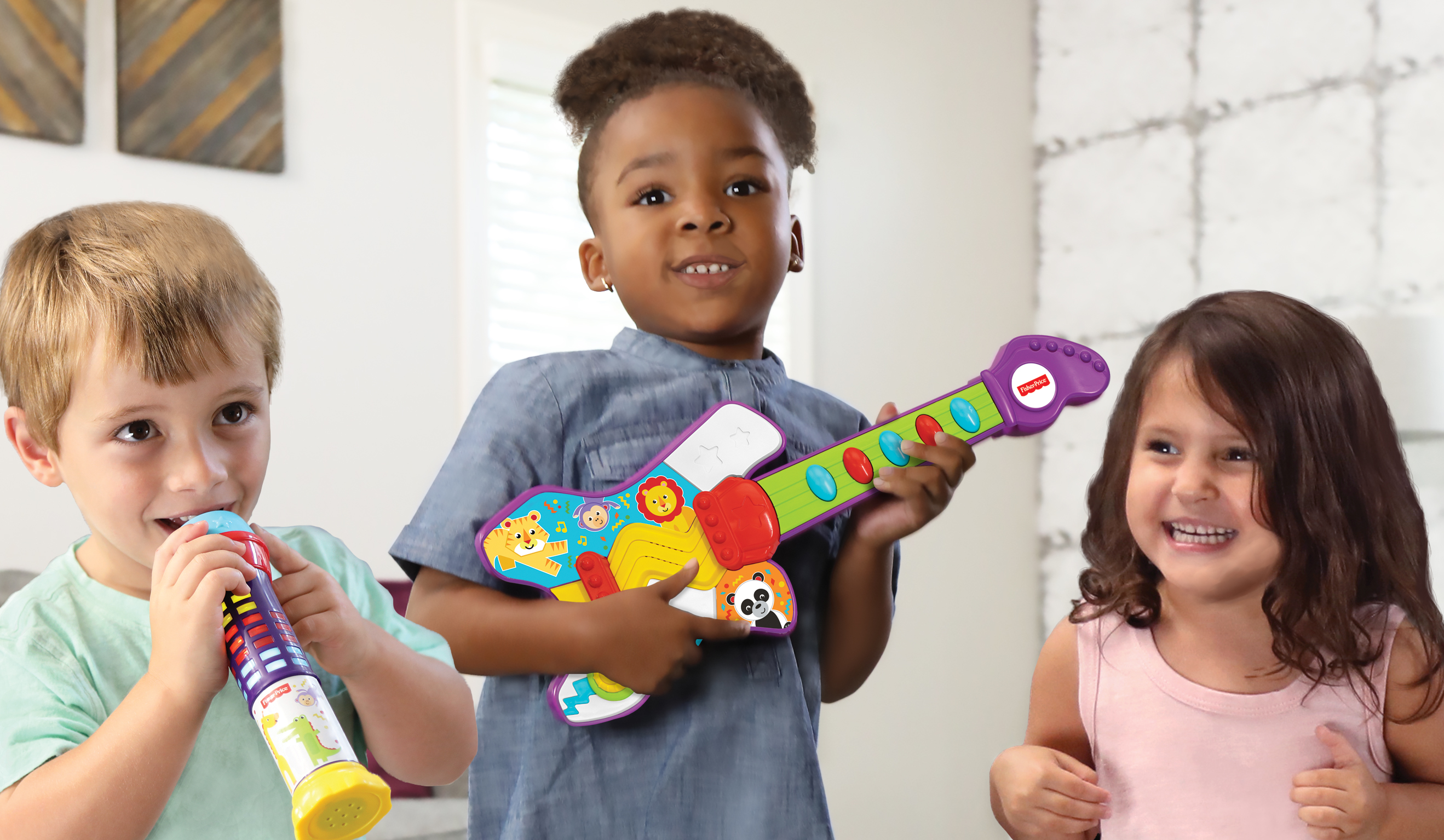 It has been said that music soothes the savage beast, but we also know that it shapes the growing mind. Music is a powerful and meaningful part of our culture. It triggers emotional responses, stimulates the body, creates mental images, and provides rhythmic language patterns. Music sparks a multitude of developmental skills and provides young learners with meaningful opportunities for the mind and body to work together. Let's check out a few of its payoffs:
Music boosts brain power! All areas of the brain are engaged when music comes into play. Dendrites fire when a child sings a song, hums a melody, listens to a tune, reads or writes a piece of music, dances, or plays an instrument. Music gets us thinking and engaged.
Music builds connections. Familiar melodies or sounds build upon prior knowledge and touch on the memory center of the brain. These connections develop deeper meaning and build recall. (Can you think of a simple song you used to help you remember something - like the ABC's?)
Music builds confidence. Opportunities to sing, play an instrument, dance, or compose provide young ones with the chance to develop a skill over time. Self-assurance will grow along with the practice and improvement.
Music builds communication skills. When children explore the world of music, they have the opportunity to build social skills by working with others and sharing their talents.
Music builds self-discipline. Dedication, practice, and persistence are habits that young musicians cultivate and carry over to other areas of life.
Music builds creativity. This beautiful vehicle for expression allows each artist the chance to shine uniquely.
Music is used in joyful celebrations, to set the tone for suspense, to calm a crying child, and to cheer on the home team. This powerhouse is more than just a joyful form of entertainment. It is a brain boost that builds thinking, reasoning, empathy, creativity, and overall wellbeing. Music connects mind, body, and spirit in meaningful ways.
Carson Dellosa is Expanding into the World of Music!

We know that when young learners are immersed in quality music and movement experiences, learning opportunities abound! So, Carson Dellosa is pleased to partner with Fisher-Price to offer a wide array of musical products that will inspire growth through hands-on exploration. Here are just a few of our new offerings: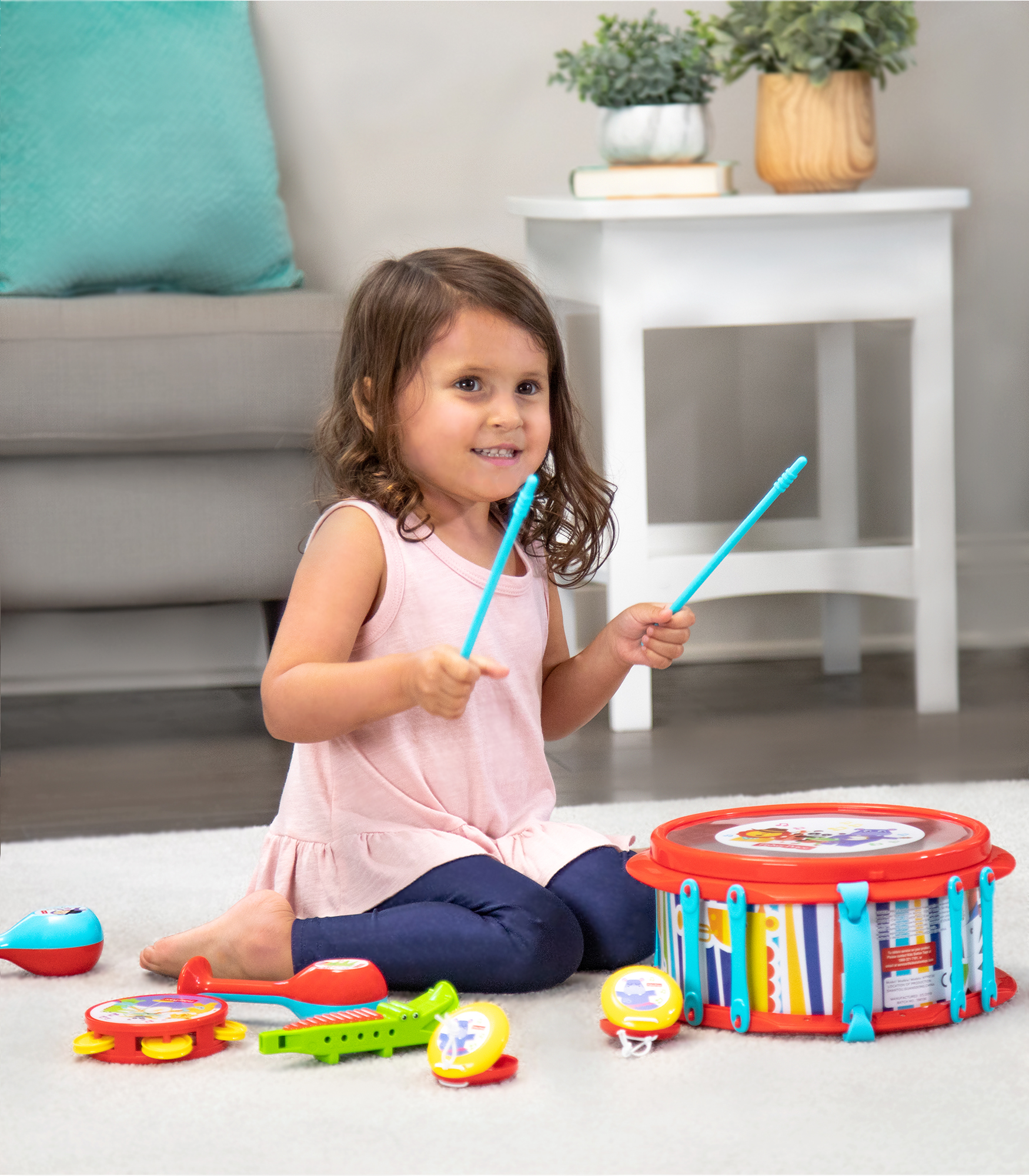 The Fisher-Price Rainforest Musical Band Drum Set will foster a child's love for music. This 9-piece set includes a drum, 2 drumsticks, a recorder, a tambourine, 2 castanets, and 2 maracas. This friendly rainforest-themed set helps children expand their understanding of rhythm and melody, as they strengthen essential motor skills. Young musicians will be able to explore and develop their abilities in creative and fun hands-on ways.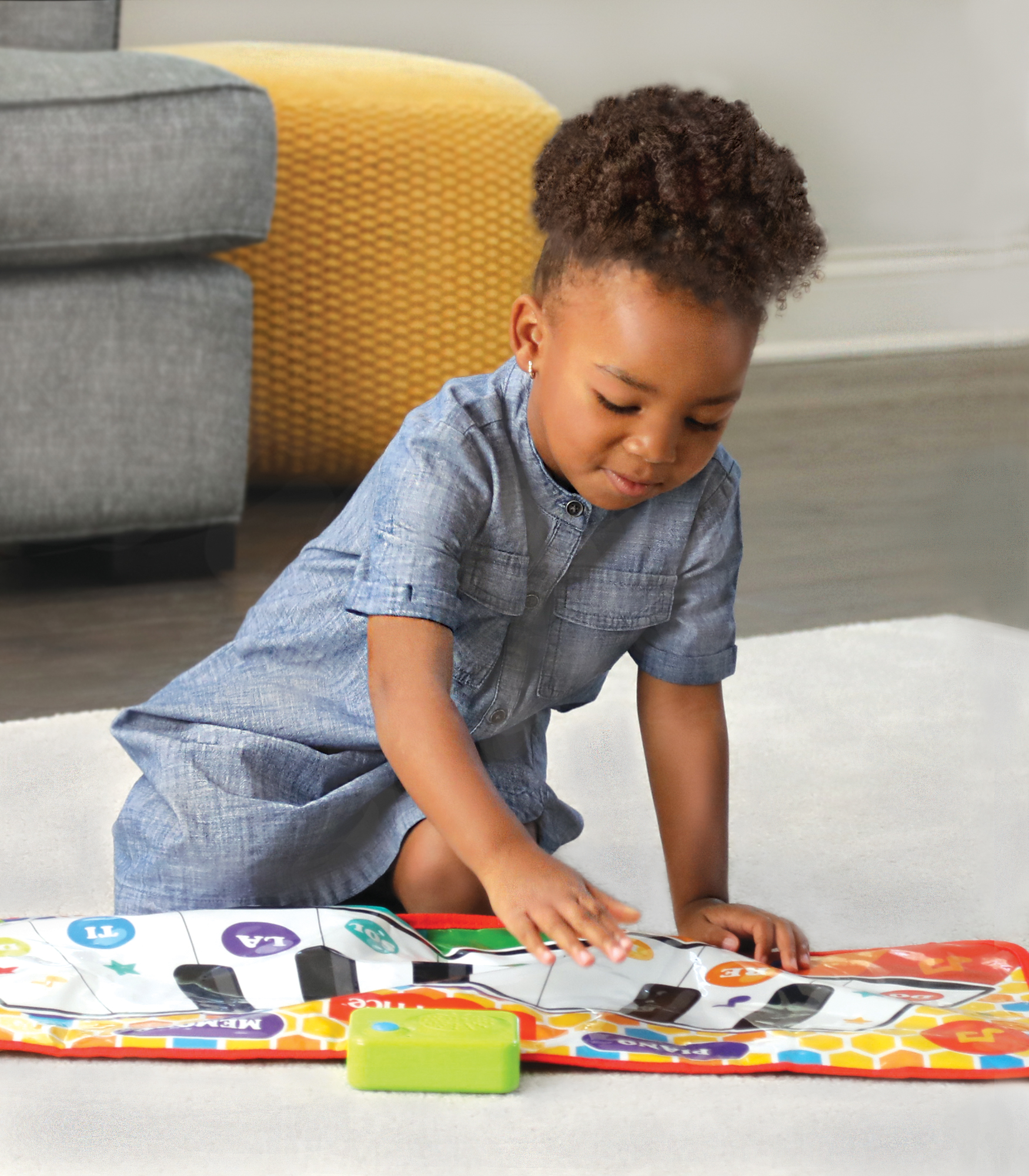 The Fisher-Price Dancin' Tunes Music Mat provides young ones with a bright and cheerful interactive musical toy. Featuring 8 built-in melodies, step-on piano keys, instrument sounds, and a "follow-me" memory game, this music mat helps kids develop essential motor skills as they enjoy some creative hands-on play.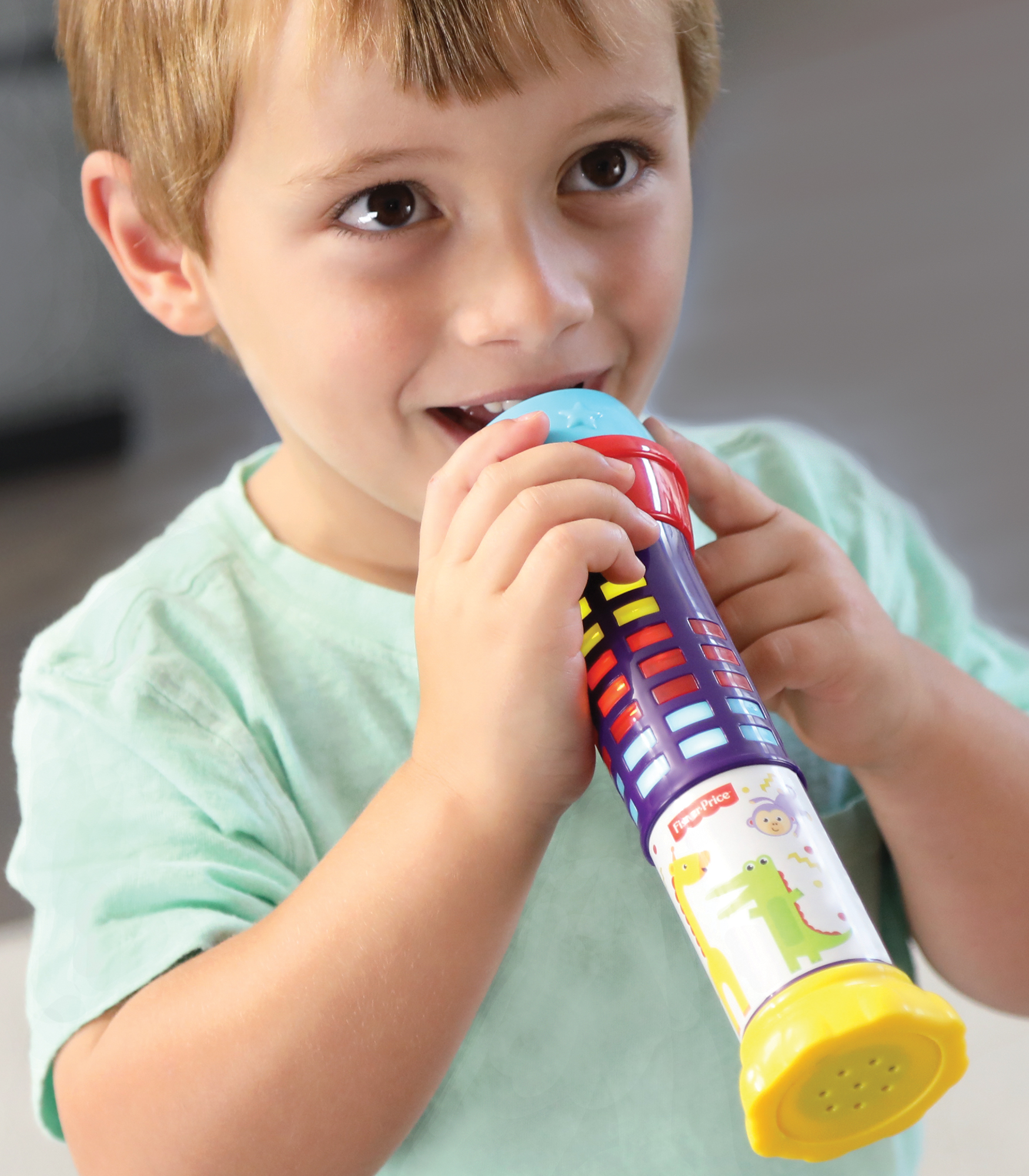 The Fisher-Price Dancing Lights Microphone provides blooming musicians with the tools for creative play and self-expression. With bright, colorful lights that pulsate to the sound level as toddlers sing, this real, working microphone keeps kids entertained while allowing their imagination to lead the way.
The benefits of music go far beyond the sheer enjoyment of a lovely tune and impulse to move. Music has a profound effect on the brain and body. The wonderful world of music is a powerful catalyst for lifelong learning.