Posted by By Leigh Ann Pernell on Jul 29th 2020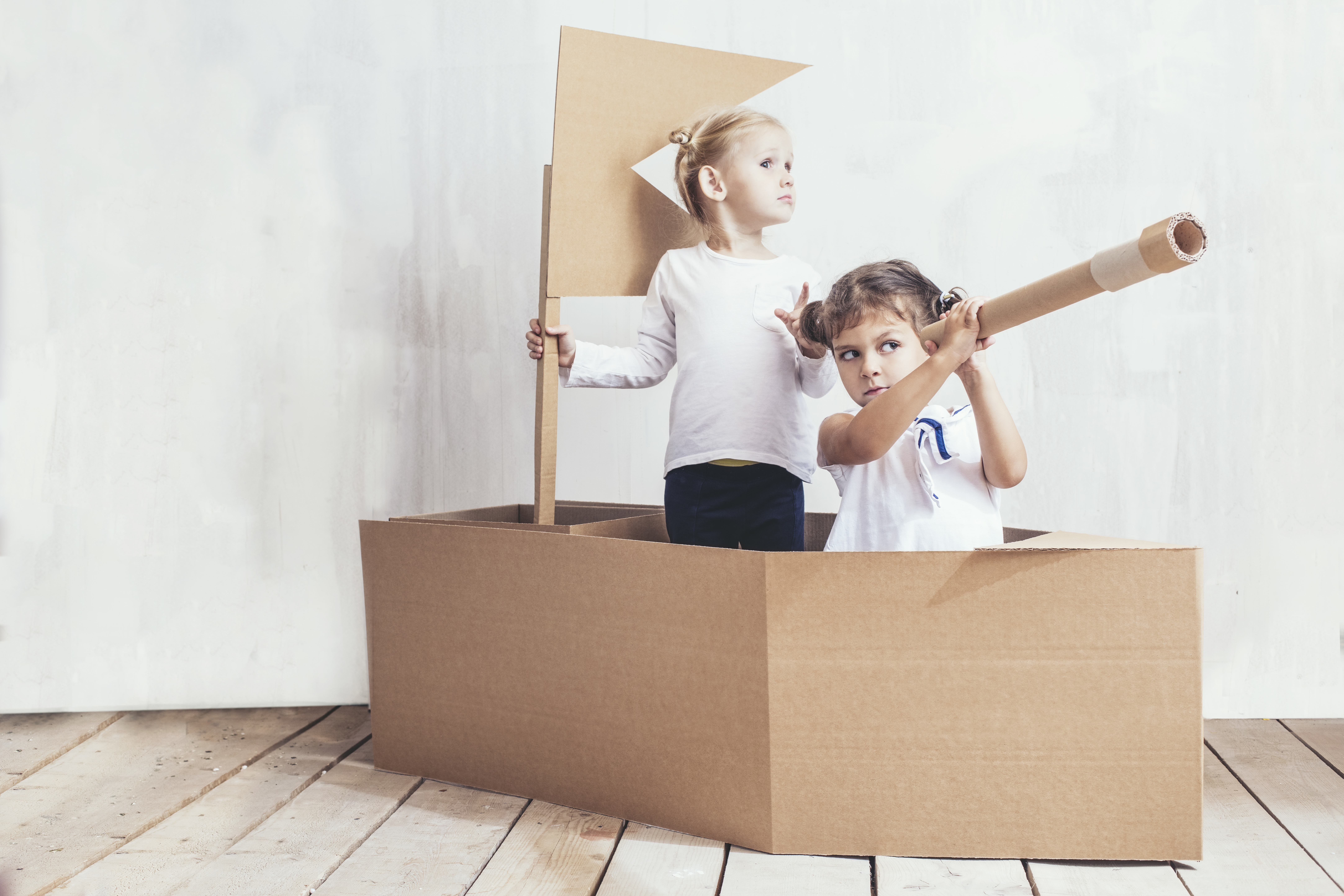 Play and discovery are vital elements of developmental learning and are an essential part of a healthy and happy childhood. As young learners engage in play activities, they expand their knowledge of the world, develop motor ability, and cultivate social, emotional, and cognitive skills. Children thrive when they are immersed in hands-on activities that bring learning to life.
From infancy, we explore the world through our senses. It is a natural next step for toddlers to model the actions of adults or role play events that they have witnessed. As children grow, they investigate in more complex ways, make connections that build upon their background knowledge, and construct meaning about the world around them.
So, how can we encourage appropriate play opportunities that facilitate discovery? It is a mix of the child's choices (intrinsic motivation) and gentle adult guidance (external support) that makes for quality learning. Adult interaction comes through the posing of open-ended questions that inspire thinking, assist in problem solving, and encourage investigation and perseverance. Providing appropriate materials and facilitating social interaction are also adult roles that help to create an optimal environment for investigation.
When we celebrate and encourage play and investigation, we empower our children to grow as competent decision makers. Play opportunities equip our young learners with the tools they need to construct knowledge from the world around them. Learning through play and discovery sparks a love for learning—a love that lasts a lifetime.
Carson Dellosa—Inspiring Learning Through Play
At Carson Dellosa, we offer a variety of resources to help when planning quality play opportunities for young learners. Here are just a few:
STEM Challenges Young learners will be inspired by these STEM challenges that offer diverse hands-on learning opportunities. Engineer a pumpkin catapult or design a pool flotation device. These fun activities stimulate creativity, reasoning, and problem solving while developing an interest in science, technology, engineering, and math.
Summer Bridge Activities This collection of resources provides children with fun real-world opportunities to apply and strengthen skills. Project-based activities inspire learners to explore math, reading, writing, social studies, science and the arts in creative ways. This is a great way to avoid the summer slide, enhance learning, and have fun in the process.
The Complete Book of Arts & Crafts Filled with creative tasks, this child-friendly resource highlights painting, sculpting, drama, toy-making, and a variety of other hands-on projects. Great for helping young learners explore their creative sides!
Value of Play
Play is a child's way of understanding the world. From designated benchmarks to timelines and standards, there can often be many roadblocks along for the journey. Time to play and explore the world is time well spent for our growing learners. Help them develop socially, emotionally, kinesthetically, and cognitively by inspiring hands-on learning! Come on, let's play!