Posted by By Leigh Ann Pernell on Dec 1st 2019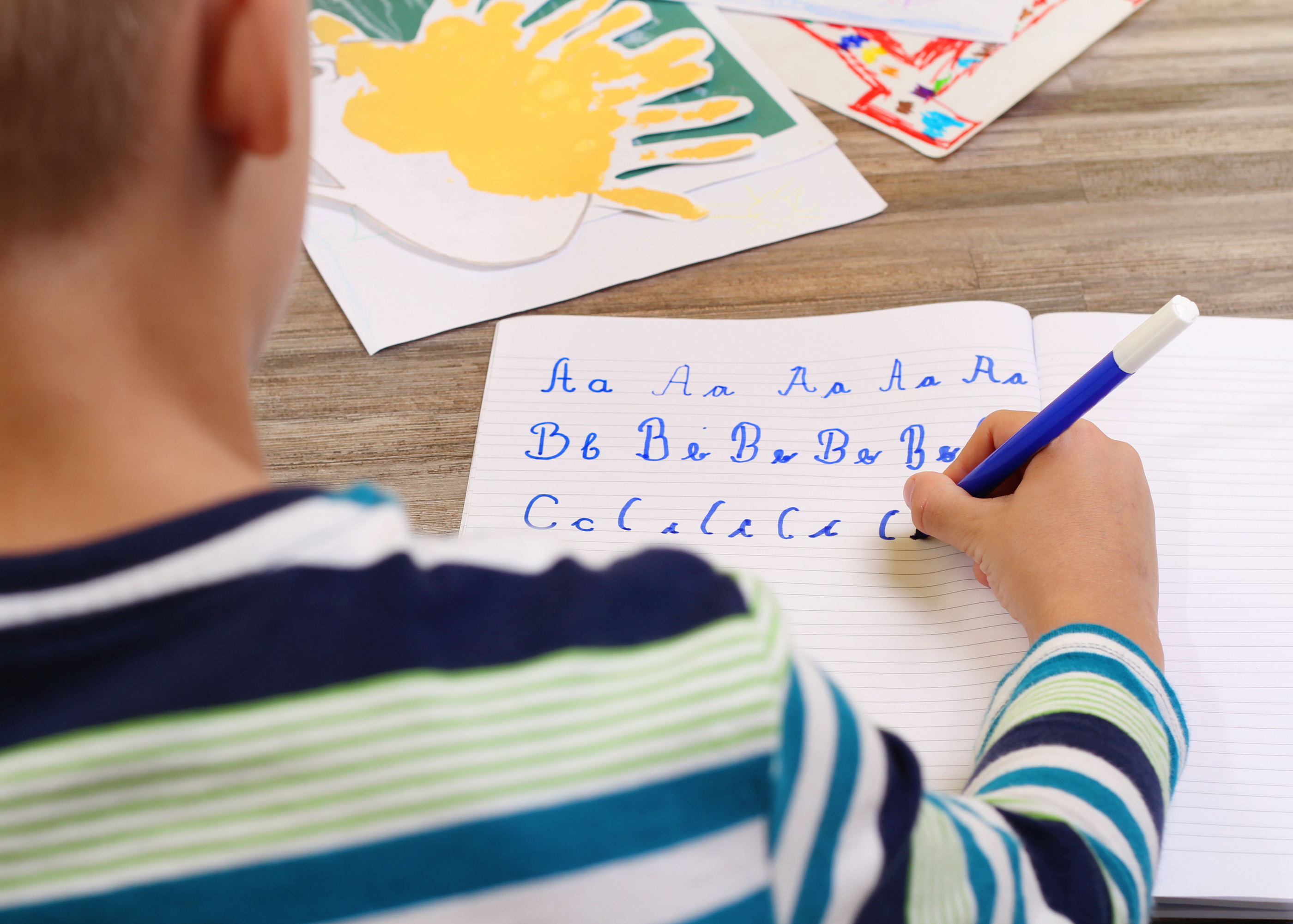 With the pressure to raise standardized test scores and meet educational mandates, some of our schools have decided that they don't have the instructional time available to dedicate to handwriting instruction. As the use of technology has increased, keyboarding skills have been the focus while teaching penmanship has taken a backseat. Fortunately, research in cognitive psychology and neuroscience is making our schools sit up and take notice. Studies are showing that teaching handwriting does more than just improve students' penmanship. It activates the brain, boosts literacy skills, and supports the academic development of growing learners (Gentry, 2016).
Stimulating the Brain and Empowering Children
Dr. J. Richard Gentry, the internationally acclaimed author of Raising Readers, Writers, and Spellers, shares research that supports teaching handwriting in our schools. If we want to empower children as readers and writers, teaching handwriting is an important tool for boosting their brain power. Writing by hand activates the systems that develop literacy skills—reading, writing, and spelling are enhanced—and so is academic success (Gentry, 2016). Handwriting may not be part of high stakes testing, but it is one thing that gets our brain cells firing and activates learning.
Why Teach Manuscript and Cursive?
Traditionally, we have started teaching manuscript around first grade because of its connection to learning letters seen in texts. Detailed instruction and modeling help our emergent learners grow in letter recognition as well as the printing of letters. Once children have learned correct letter formation, they must then retrieve that knowledge and reproduce it when writing independently. As children practice letter formation, they boost fine motor skills, build writing fluency, and develop the understanding of letter and sound relationships.
As students move to cursive writing, the benefits continue. Hand-eye coordination grows and motor coordination improves with focused practice. Putting pen to paper stimulates the brain as students learn the flow, line, and loop of the letters and how they are linked. Another exciting note is that learning cursive can help improve the abilities of children who have been diagnosed with dyslexia or dysgraphia (Carter, 2015). The practice of cursive writing stimulates the communication between the auditory and language centers of the brain, and this helps children make the connection between letters and sounds as they put their thoughts on paper.
Time Well Spent
Implementation and testing of common core standards have caused handwriting instruction to be phased out in some schools. The good news is that research shows that the direct teaching of manuscript and cursive handwriting is time well spent. The correlation between putting the pen to paper and brain activation is important and worthy of support. Exemplary teachers' voices celebrate its value. Yes, it is the twenty-first century and we do want technology savvy students, but we also need students who can sign their names, read historical documents, and make the connections that come between thinking, speaking, reading, and writing. Teaching handwriting provides much more than neat work samples; it ignites a fire in the brain.
Carson Dellosa Has the Tools to Help!
Carson Dellosa is ready to support you in your quality handwriting instruction. Help your children build a solid foundation in letter formation with our handwriting practice materials. These tools introduce letter formation, provide meaningful practice, develop spatial awareness, and integrate handwriting into a variety of curriculum areas. Activities include both uppercase and lowercase letter practice as well as sentence writing. An alphabet tongue twister booklet is even included for take-home use. Let us help you provide the quality handwriting instruction that gives your children the brain boost that stimulates learning.
Citations
Carter, Samantha, "Handwriting for Kids: A Boost in Brain Power" posted to Washington Parent, October 2015.
Gentry, J. Richard, PhD, "5 Brain-Based Reasons to Teach Handwriting in School" posted to Psychology Today, September 15, 2016.