Posted by By Stepheny Seabolt on Oct 10th 2019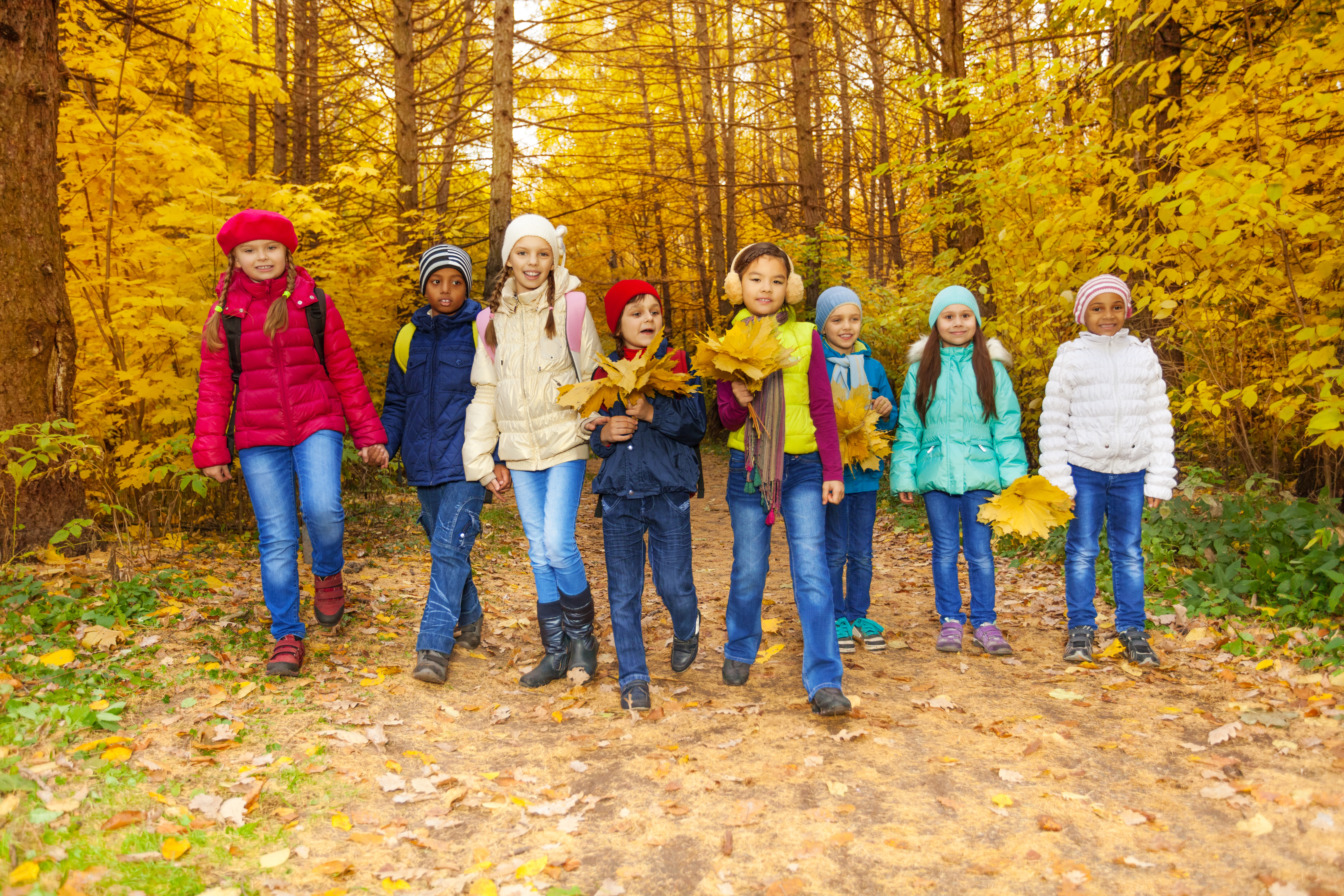 Ah, fall is in the air! With the changing season, we see aisles upon aisles of back-to-school supplies, new class schedules, and new school clothes. We also see the parents with exhausted faces as they happily watch their kids board that big yellow school bus—as well as the smiles of excitement from teachers meeting their new students for the first time.
Now, what if I told you that quite a few parents are shouting with glee that their kids get to stay home instead of boarding that big yellow school bus? Homeschoolers, such as myself, are extremely excited to begin the new school year—as if the last 'school year' actually ended?!
A World of Education
For homeschoolers, the new school year commenced after last month's beginning homeschool co-op—and things have been a whirlwind ever since! Yes, you read that right. We have a whirlwind of activity, just like a public, private, or charter school would. For a homeschooler, back-to-school means going back to co-op, starting a new grade level, beginning a sport, actively volunteering, and more. Homeschoolers are very rarely at home; we view learning as a lifestyle. Just like a public school student would go on educational field trips, we also take field trips. When you homeschool, the world is your classroom.
Homeschool Workflow
Now what about curriculum? This is an area where many of us spend a lot of time (and effort). Homeschoolers must either buy or search through hundreds of outlets to find pieces for a solid curriculum. In most states, homeschoolers aren't required to use any set curriculum. Homeschooling also offers the freedom to tailor the education to fit each individual child.
While there are many resources to pick from, I've had great success with Spectrum® workbooks—in particular the titles for reading and spelling. The workbooks are easy to implement, and they ensure a quality learning experience for each of my kids. And the best part is that Spectrum® provides focused skill practice in multiple subjects—from early learning through grade 8. As my kids transition from grade to grade, the workbooks are there to support their growth.
The Freedom of Study
Let's take a look at one scenario:
You, as a homeschool parent, do hours of research and spend a fairly good amount of money on a great curriculum for your kids that encompasses many subjects, and can be used with multiple age levels at the same time. Sounds fantastic, right?
Well, think again.
Once the new school year starts, you realize that this curriculum isn't going to work for any of your kids. Now what do you do?
You chuck the fancy all-in-one curriculum, and go back to the tried and true methods that you had used before.
You can do that because homeschooling is all about freedom. You have the freedom in the United States to educate your children. You also have the freedom to stay in your pajamas all day, snuggle up on the couch to read C.S. Lewis. Your children's homeschool experience is what you make it—take full advantage of life's learning moments to ensure a wonderful educational journey.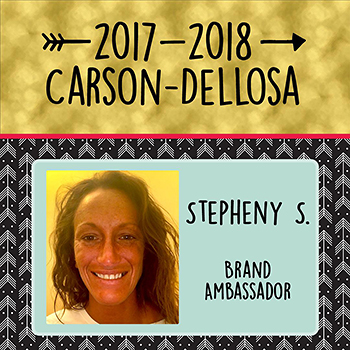 Stepheny Seabolt, 2017-2018 Carson Dellosa Education Brand Ambassador