Posted by By Payton Dockery on Jan 16th 2020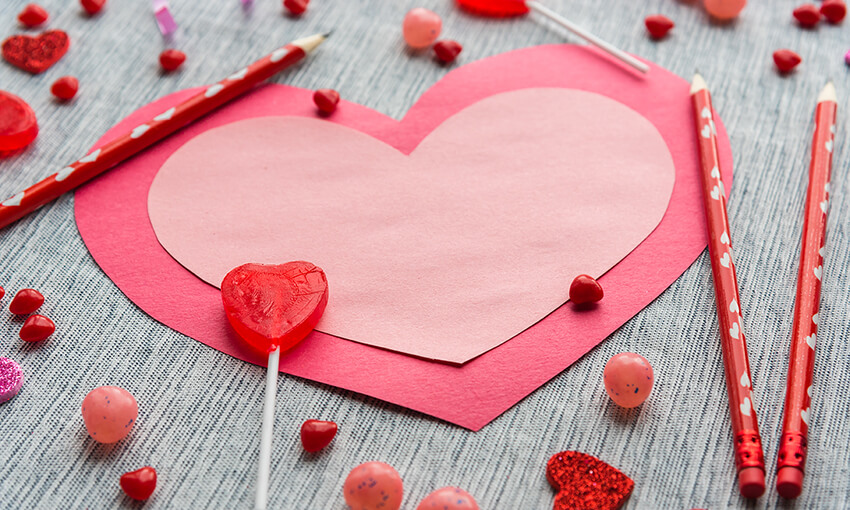 If you visit any of the big-box stores or pharmacies, you will quickly notice that Valentine's Day décor has arrived! There are plenty of cute things to use as decorations, such as conversation hearts or cut-outs. As adorable as those may be, it is also important for teachers to use Valentine's Day as an educational opportunity and as a chance to make sure each student feels included.
Here are a few creative ways to get festive this Valentine's Day: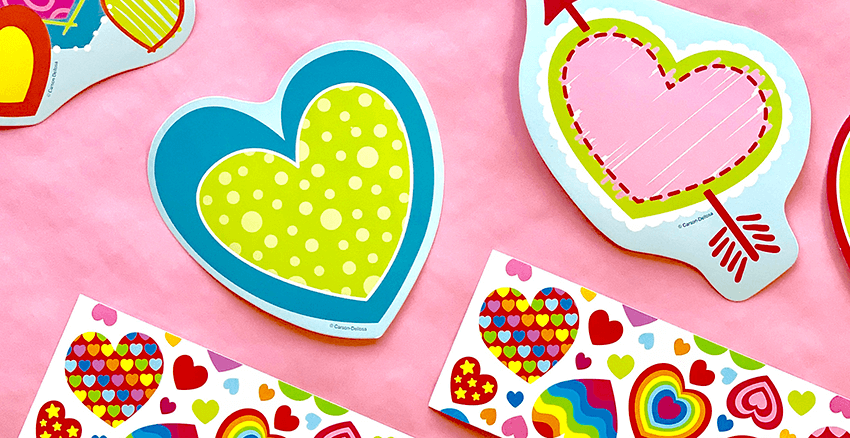 Displays of Affection
One of the first things that you can do around Valentine's Day is to have students say what they "love" about their fellow classmates. You can create a bulletin board or door display for your classroom with a festive border and Carson Dellosa cut-outs of your choice (such as the large Hearts Colorful Cut-Outs® because there's a lot of space for writing). You can write each student's name on a slip of paper and have the class draw out a name of another classmate. Depending on the age of your students, they can either write these themselves or dictate to you what they love about their fellow classmates. You can then display the hearts on the bulletin board or door, or have students show on their computer screen (if learning virtually).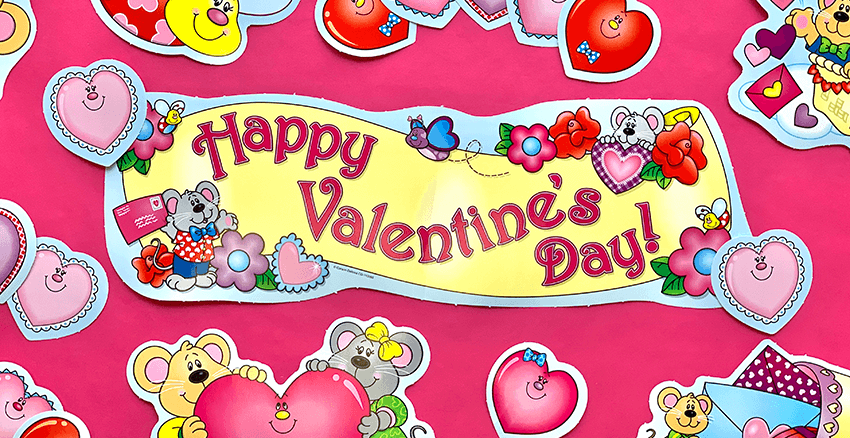 Caring and Sharing
Another more conceptual idea is to think about how to share love and appreciation with all people. Using the Valentine's Day Mini Bulletin Board, your students can help you create a scene with the heart and bee cut-outs. You can ask your students to think about what these bees would say to show how much they care about each other. Pose questions like, "What would you say to someone you have known for a long time?" or, "What would you say to someone who speaks a different language than you?" Students can create speech bubbles that answer these questions and you can post them next to the bee that relates to the words being said.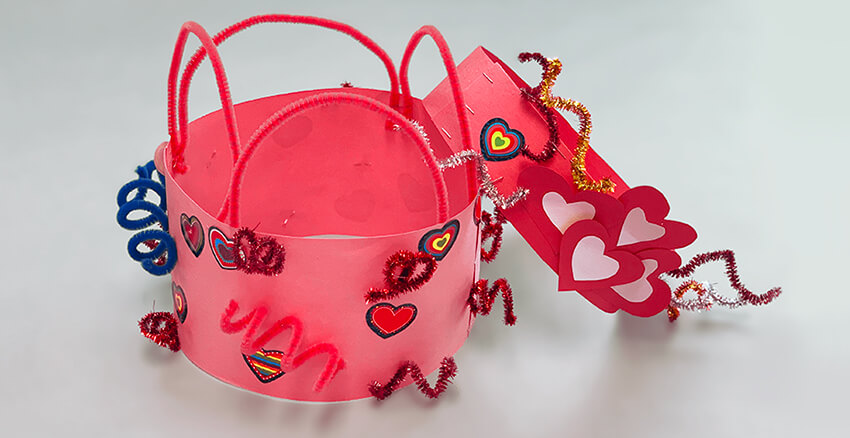 Stickers
Lastly, simple Valentine's Day stickers can be used to "share the love." During the month of February, at the end of the day, give each student a Valentine's Day-themed sticker (you can use a chart if teaching virtually). Instruct them to give another student a verbal compliment about something they noticed that day. This is a great way to discuss the difference between complimenting clothes or appearance and complimenting actions and behaviors. The students can either wear their stickers home or you can give them a large Heart Colorful Cut-Out® (to use at home or you can have with their name on it) on which to display all of their stickers. As you start to see who is and is not getting stickers, you can change the directions slightly to ensure that every student is recognized. At the end of February, the class can write about how they felt receiving those stickers.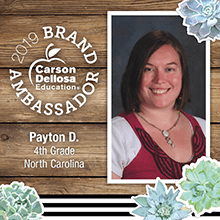 Payton is a 4th grade teacher from North Carolina and is also a Carson Dellosa Education 2018–2019 Brand Ambassador.