Posted by By Cari G. on Mar 17th 2020
I believe kindness is one of the most important things we can teach our children. Of course, teaching by example is a great way to do this. However, sometimes it's not enough. Sometimes we need to point out kindness as well as make it a habit. Teaching kindness as a part of school can help stress its importance; no different than language arts or math.
Here are a few ways to incorporate kindness into daily homeschool life:
A Daily Kindness Challenge
Try incorporating a daily kindness challenge into your homeschool routine. At some point during the day, have your students do something kind—either for someone inside the home or outside the home. This could be as simple as calling a grandparent and telling them that they are loved or just pulling weeds for an elderly neighbor. Once a week you can bake cookies or hand out packages of toiletries and snacks to the needy. You could even have your child donate old clothes or toys to a local pantry. Whether being kind to those you know or showing kindness and love to strangers, there are so many ways to encourage kindness.
A Kindness Jar
Put out a jar or bucket for each member of the family. Then have your children (and yourself and/or any other family member) put notes of encouragement and love in the jars. You can read them together at the end of each school week. I once had a teacher that did this and it was nice seeing what everyone thought of each other. It goes a long way to help teach confidence as well.

A Kindness Project
Starting this year, we will be doing a "kindness project" for the community at the end of each school year. Showing kindness to our communities is just as important as showing kindness to individuals. For this year's project, we are going to build a little free library. Not only will this instill some basic building skills, but it will also teach the importance giving and being kind to our community. You could also start a coat tree, organize a canned food drive, or volunteer to read to children at the hospital. The possibilities are endless.

A Kindness Journal
As part of a writing workshop, have your children keep a kindness journal. This can be daily, weekly, or even at each student's leisure, to share something kind that they did. Have your children, using the guidelines in your writing workshop, write about something kind they did, witnessed, or experienced. Doing a combination will help them focus on the kindness of others as well.
A Kindness News Search
Often chock full of negative stories, it always touches my heart to hear positive things on the news. When I come across articles or videos showcasing kindness, I like to share these with my children. They are getting in the habit of watching the news with me (something I have done every morning since middle school). Even though I'm still trying to keep them sheltered from the evil of the world just a tad bit longer, they still hear the bad things, and they cry. The fact that they are not desensitized to horrible things makes me proud. If your children are old enough for an internet search (mine are not allowed online without help), you can have them find a news article once a week (or daily) that focuses on the kindness in the world around us.
It is incredibly easy to teach and encourage kindness in homeschool classrooms. In ours, it is just as essential as learning to read, write, and divide.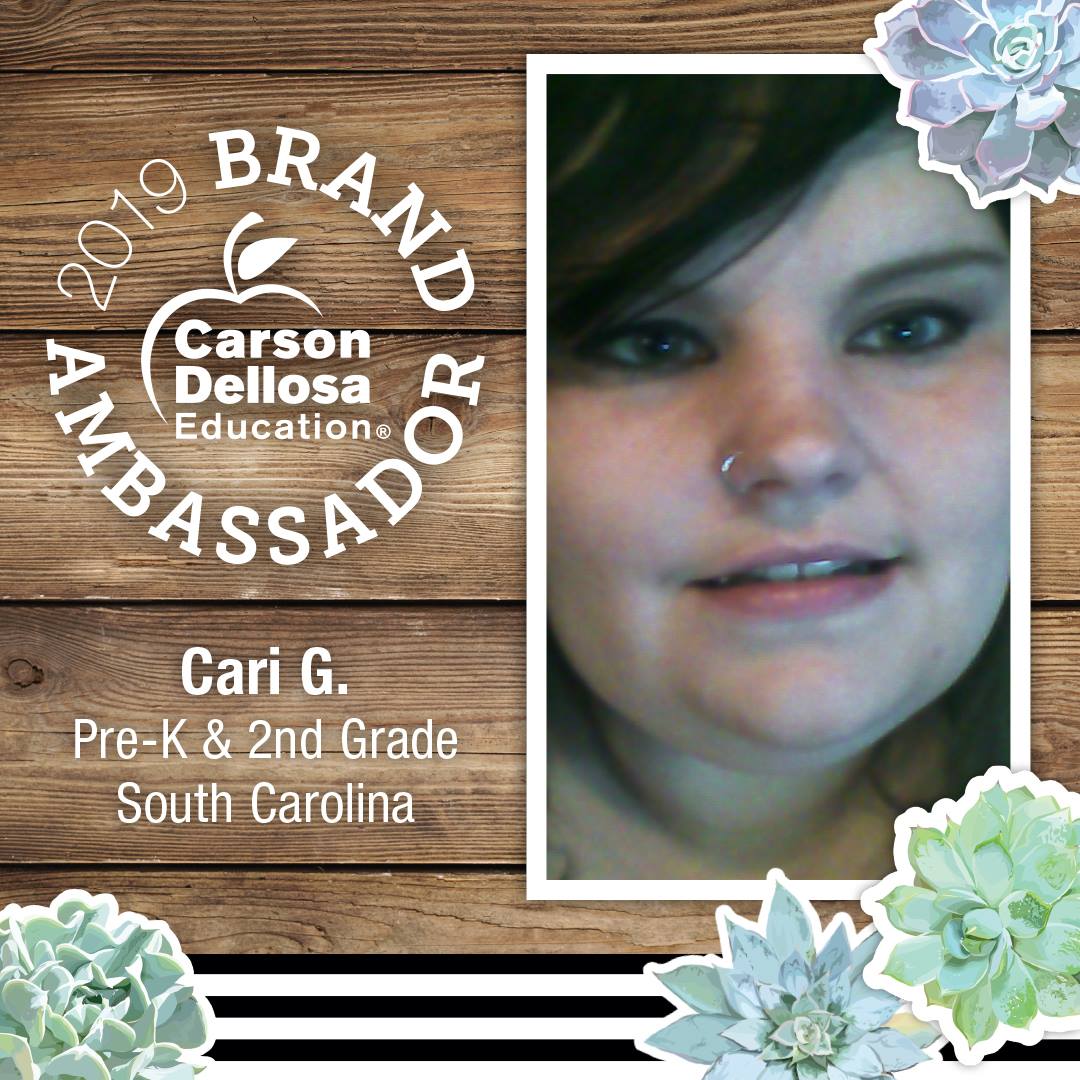 Cari G. is a prekindergarten and second grade teacher from South Carolina and is also a 2018–2019 Carson Dellosa Education Brand Ambassador.