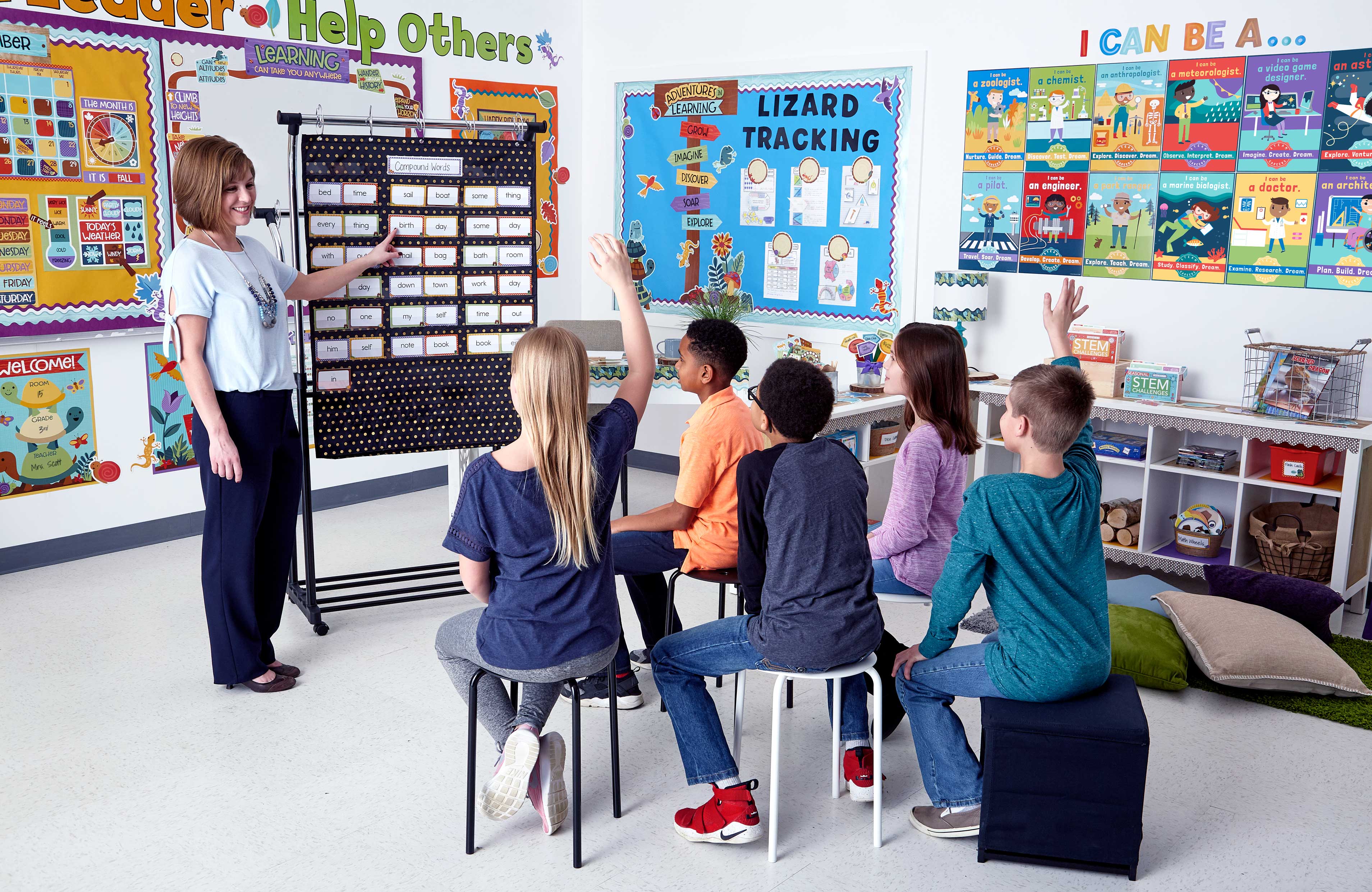 Pocket charts are a teacher's best friend. Not only are they durable and easily storable, but they can attach to walls, bulletin boards, or stands, making them one of the most versatile and valuable teaching tools. From scheduling and learning games to hands-on practice and more, there are tons of fresh and engaging ways to utilize pocket charts in the classroom. Check out a few strategies we've found to hone the power of pocket charts!
1. Testing Review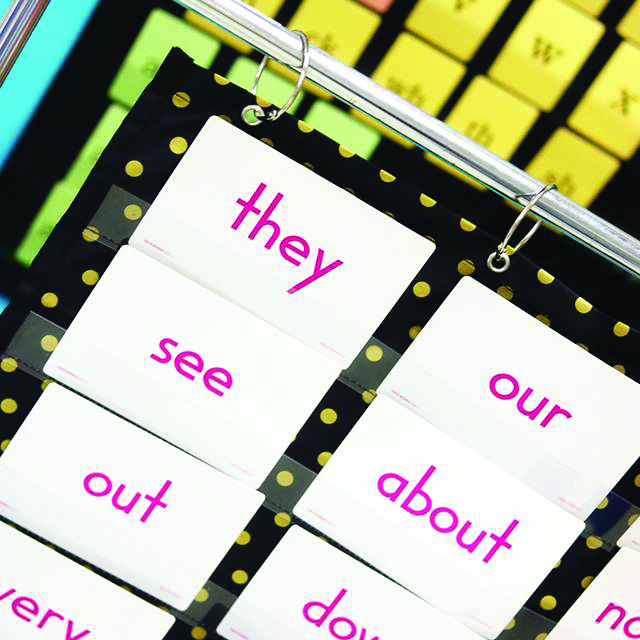 Our Essential: Gold Polka Dot Pocket Chart is perfect for testing review! Place your favorite flash cards in the clear slots to create a special study guide for the day and engage students with hands-on learning.
2. Visual Learning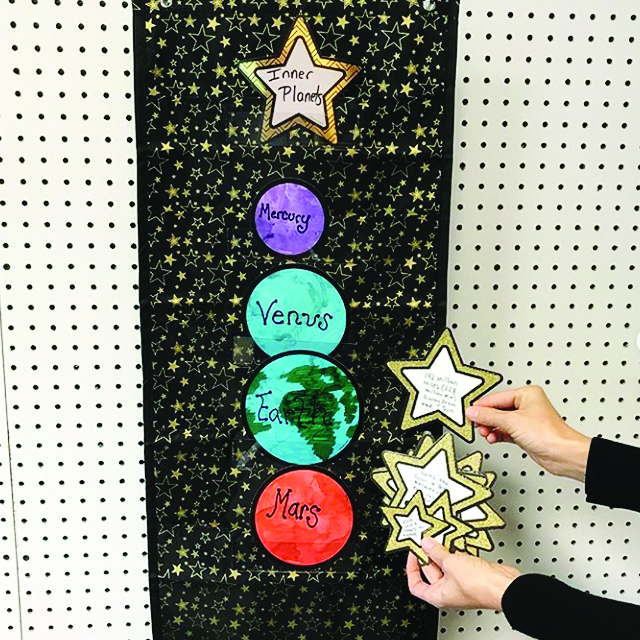 Foster learning that's out of this world! Teach students about the cosmos when you use a linear visual approach. Craft the planets of our solar system using our Confetti Colorful Cut-Outs®. Next, write fascinating facts about each planet on our popular Gold Glitter Stars Colorful Cut-Outs®. Place your solar system inside our ultra stylish File Folder Storage: Gold Stars Pocket Chart. Then have each student read a fact and match it to the appropriate planet.
3. Keep a Schedule
We understand that setting and keeping a schedule can be a struggle in your energetic classroom. But, there's a simple and stylish solution! Place our Celebrate Learning Scheduling Printable Pocket Chart Activities in the Deluxe Scheduling: Gold Polka Dot Pocket Chart for an eye-catching display that reinforces time management skills.
4. Number Review
Count on this learning technique! Looking for a fun, engaging way to review numbers? Well, there's a pocket chart for that! Take 10 of our Mason Jars Colorful Cut-Outs® and draw dots inside each jar to represent numbers 1 through 10. Then, randomly place the cut-outs in the bottom section of the Essential: Gold Polka Dot Pocket Chart. Then place our Industrial Chic Student Numbers Mini Colorful Cut-Outs® for numbers 1 to 10 in the top section and have each student match the Mason Jars to the Student Numbers for easy, hands-on review.
5. Alphabet and Spelling Review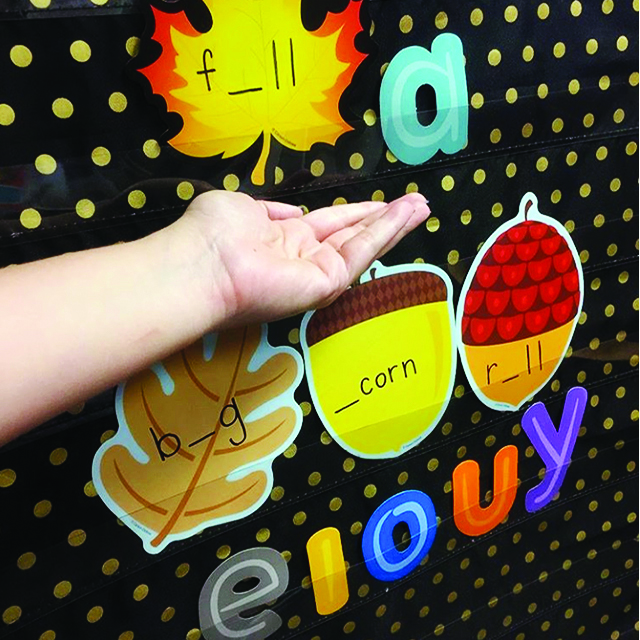 Fall in love with spelling! Review the alphabet and practice word usage in just a few steps (with a seasonal touch). Use a variety of our Leaves & Acorns Colorful Cut-Outs® and write fall-themed words on them, minus one of the letters of each word. Then, place the cut-outs in our Essential: Gold Polka Dot Pocket Chart. Choose the corresponding missing letters from any of our fun EZ Letter collections, and have students match the missing letter with the correct word. The great thing is that you can adjust this review activity to any theme or season—have fun with it!