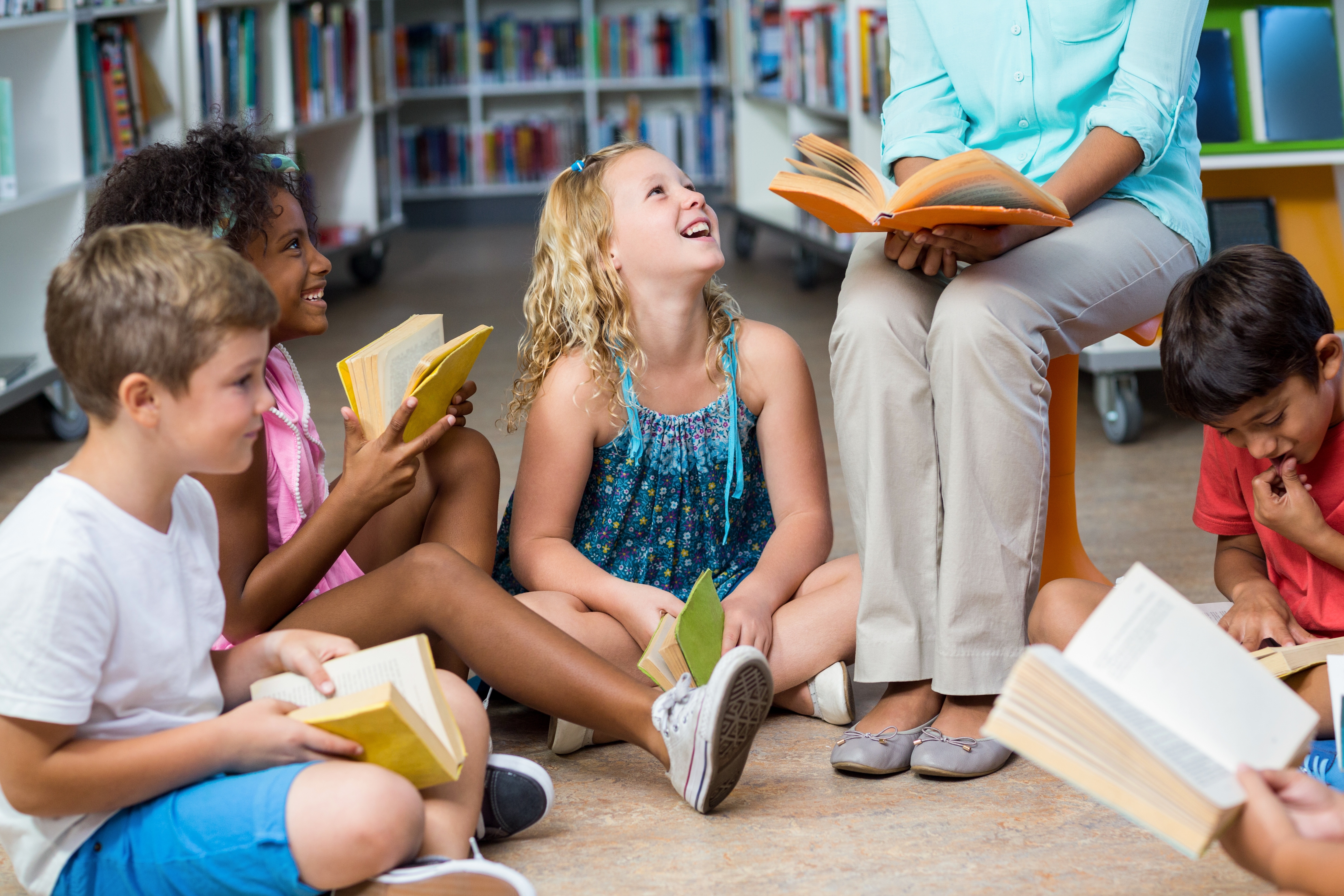 While some readers prefer realistic fiction or graphic novels, others may prefer informational text or biography. It's always a good idea to keep in mind that there are many genres that students would enjoy. When children are introduced to a variety of books, they are transported to worlds that are much different than their own. They become more familiar with language and new vocabulary, and they develop a greater interest in reading and learning. Also, students who read multiple types of books tend to score higher on comprehension tests than those who stick with one type of reading material.
Look at the following genres and see if you can find some that might interest your students.
POETRY
Children of all ages enjoy poetry—and have been introduced to this genre years ago, as many early learning books feature poems. Children love humorous poems such as those by Jack Prelutsky, Eloise Greenfield, or Shel Silverstein. Poems that children can relate to personally will hold their interest. When young children hear you read poems, they begin to recognize the rhythm and cadence of language.
FANTASY
Who doesn't love a good fantasy story? Think of Harry Potter, Limony Snicket, or James and his giant peach. Well-written fantasy books take readers on an adventure—almost making it all seem real. They are a great form of fun escapism for many children and adults. Also, some fantasy authors write a series of books about the same character. Once children latch onto one of the books in a series, they're often hooked and can't wait to read the entire collection.
BIOGRAPHY
Books about the lives of famous people offer children a glimpse into what they could become or how someone was able to triumph over tragedy. This is what kids love about biographies. They can learn about themselves through the lives of others. Also, kids are curious—they want to know why famous people did what they did.
HISTORICAL FICTION
Readers of these types of books are enamored by learning about the past... where people lived, what they ate, how they spent their days, and why the time period was important in history. The characters may be a mixture of real and imaginary. The events must be portrayed as if they actually could have happened. One of the most well-known examples of historical fiction is the Little House on the Prairie series.
INFORMATIONAL
Find the right topic and these types of books are a hit! Informational readers like to skip around to find what peaks their curiosity, and most of these books lend themselves to this type of reading. One tip: Make sure that the books are current enough to contain accurate information.