Posted by Allison Moore on Nov 17th 2020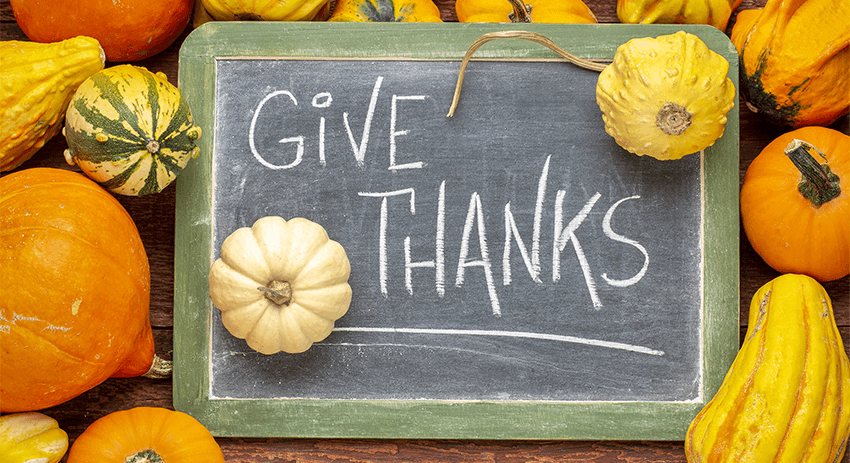 It may seem that as the generations progress, people are becoming less and less thankful for what they have. If you were to take into account the many distractions that are available at a person's fingertips – television, internet, social media, cell phones – it appears that this trend of instant gratification is here to stay.
So, how do we teach our young students to be thankful in a day and age when everything seems to get handed to them?
My answer? Start simple. Make it a daily part of learning! Teaching thankfulness can be a part of everyday lesson plans, all year long—not only during the holiday season.
Try some of these creative ideas:
Start the school day with a "thinking" activity. Ask your students, "What are you thankful for today?" Let them think for a moment, and then allow a few of them to respond. You could jump-start the activity by sharing something you are grateful for first (something that is out-of-the-ordinary or with a more in-depth perspective)—it might inspire unique responses from some of your students.
Get your students in the habit of being grateful. Teach them to say "thank you," even for the smallest things. Acknowledge in front of the class when one student does something kind for another student. Help your students to see and acknowledge the good in others. One way to help with this exercise would be to start a "Grateful Journal," a notebook where your students can write down what they're grateful for and what kindnesses they see in others. As a friendly reminder to always give thanks, take a few minutes once a month to read a handful of entries to the class.
A simple way to promote gratitude is to have a visual reminder of the things we are grateful for. Grab a cute notepad (use a turkey notepad if doing this exercise in November) and give each student one sheet to write what they are thankful for. You can then display these "thankful notes" around the classroom. You can also decorate the outside of your classroom door to encourage everyone at school to also be thankful.