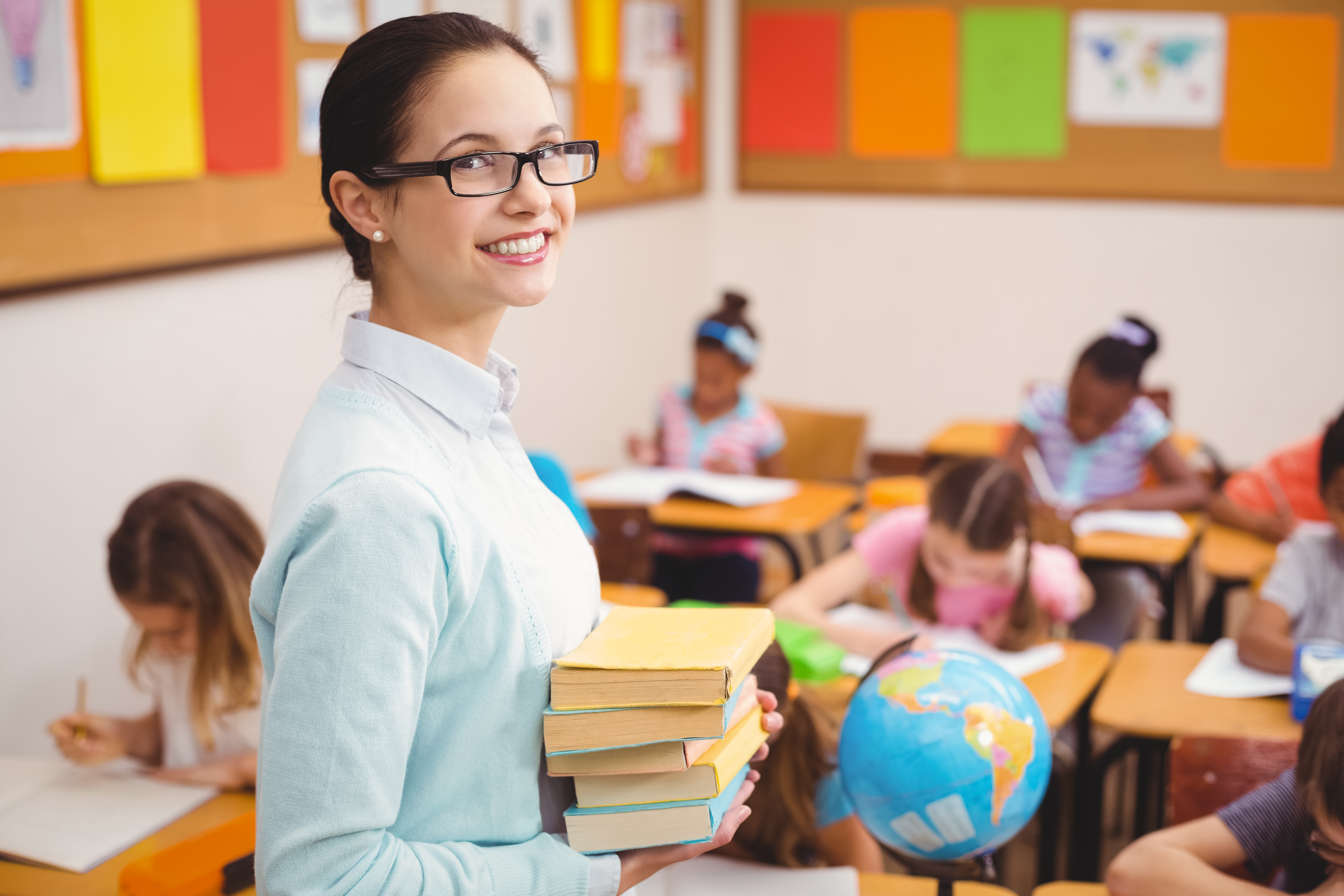 The school year may be over for students, but for first-year teachers the work is just getting started. If your first year in front of the class is ahead, here are some tips to make sure you start the year off on the right foot. This list will help ensure you're prepared for your first day as a new teacher:
Review Standards and Plan Your Curriculum
First and foremost, make sure you understand your school's policies and procedures. Feel free to ask for clarification of policies that are unclear. It's also a good idea to review your state standards and take inventory of the materials you are provided with to make sure you have everything you need. And, review all the materials that your school or district has provided to better understand their expectations for your success. Use the content you've been provided as a guide to help you create your own curriculum and bolster your own unique materials.
Build Your Support Structure
Reach out to other first-timers – and seasoned teachers – to create a support network that you can rely on in the coming year. By helping each other prepare, you can fill in gaps and share ideas that can improve your collective experience. The summer can also be a great time to get to know your new peers. Talk to colleagues and try to meet for coffee to get to know each other outside of school. Ask them for their advice and insight into what you can expect that first day and the weeks after.
Prepare More Than You Think You'll Need
There's nothing wrong with being over-prepared. It gives you the opportunity to switch activities at the last moment. Knowing that you have options can help you feel even more at ease during your first week. Over-preparing allows you to adjust your content to the pace of the classroom on-the-fly, rather than having to adjust the pace of the classroom to your content.
Set Up Your Classroom
Take the time to set up your classroom in advance. Arrange the furniture and decor to support an engaging learning environment. Also, purchase the school supplies you'll need to make sure the room is well-stocked. Consider creating a "wish list" of supplies to distribute to parents at your open house. Display a few informational charts on the walls so that students can refer to them as they settle into the new year. Leave space to add student work and additional charts as you build on concepts. Finally, build a quick reference folder to keep important information like the main office and nurse's office contact information, and school policies. Students' and parents' contact information will also be helpful.
Take a Mental Walk-Through
Before school starts, mentally walk through your first day from the first moment to the last. Do you have a classroom management strategy? If available, reach out to your "positive behavior" coach for ideas. Do you have a specific routine prepared for when students arrive or leave each day? Taking a mental walk-through and also working through how you will handle the intricacies and challenges of each day can help boost your confidence for that first week.